TikTok's New Favorite Hack Is Boiling Potatoes in the Mesh Bag — but Is It Actually Safe?
TikTok is the internet's favorite reference for life hacks, and recently, users have been boiling potatoes in mesh bags. But is this really safe?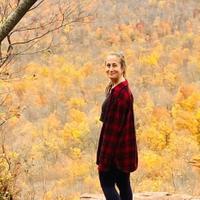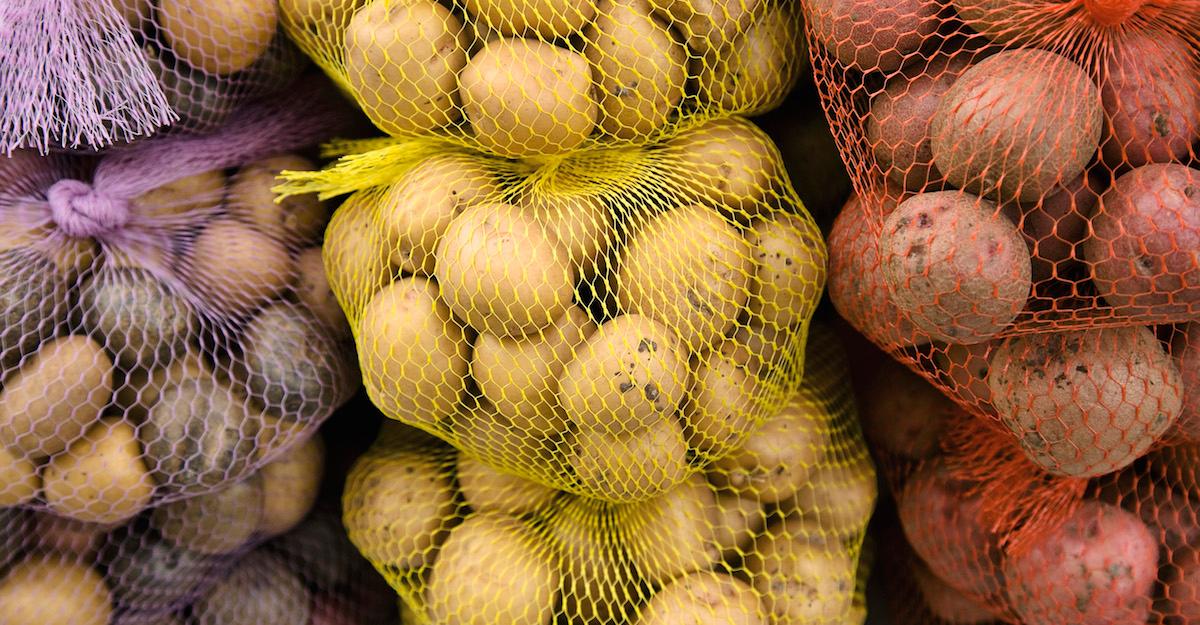 TikTok is a virtual haven for life hacks of all kinds, whether you're looking to make the perfect breakfast sandwich, restyle your clothes, or peel garlic. And a new trend that's circulating across the app is blowing the minds of home cooks — starch-loving chefs are boiling potatoes without taking them out of the mesh bag from the grocery store, because it supposedly makes the process easier. But can you boil potatoes in the mesh bag safely?
Article continues below advertisement
If you, too, are a big fan of kitchen hacks, keep reading for more on why people are suddenly swearing by this trend, if it's safe to try, and more.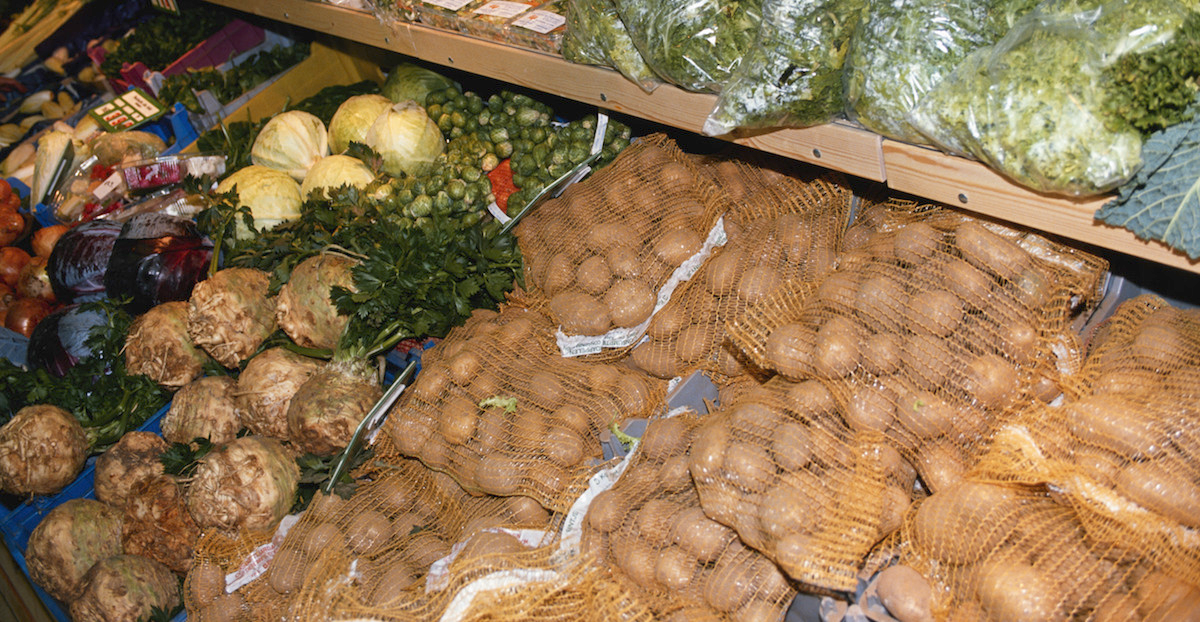 Article continues below advertisement
Why are people boiling potatoes in mesh bags?
A video recently posted by TikTok creator, @ThreePointTurner, features a clip from a December 2017 episode of Guy's Grocery Games. In the snippet from the iconic Food Network series, one of the show's deceased contestants and judges, Carl Ruiz, confidently places an unopened bag of Yukon gold potatoes in a pot of boiling water. From outside the shot, the TikTok creator asks, "Did he just put the whole bag in there?"
During the Guy's Grocery Games clip, Ruiz proceeds to remove the mesh bag of potatoes from the pot of boiling water, and slices them — to which @ThreePointTurner responds, "You're supposed to boil them in the bag?" Many TikTok users were mind-blown by this shocking discovery, as it seems like an easier and quicker way to cook your taters without having to strain them or empty a ton of boiling hot potato water into your kitchen sink.
Article continues below advertisement
Can you boil potatoes in mesh bags?
The answer to this question is somewhat complicated. You can successfully boil your potatoes in the mesh bag they're packaged in, according to Hunker. Since the potatoes simply sit in the bag, that's mostly comprised of holes, the potatoes can boil and cook through just as easily as if they were in the water, sans the mesh.
Article continues below advertisement
Some users, according to Mix 1023, took to the comments of the video to discuss which types of bags can be properly boiled. Some reported that only the yellow or white bags can be boiled safely, while others claimed that potatoes that come in red bags can be boiled directly in the mesh. Many are wondering if the color matters at all, and if this is actually safe to do.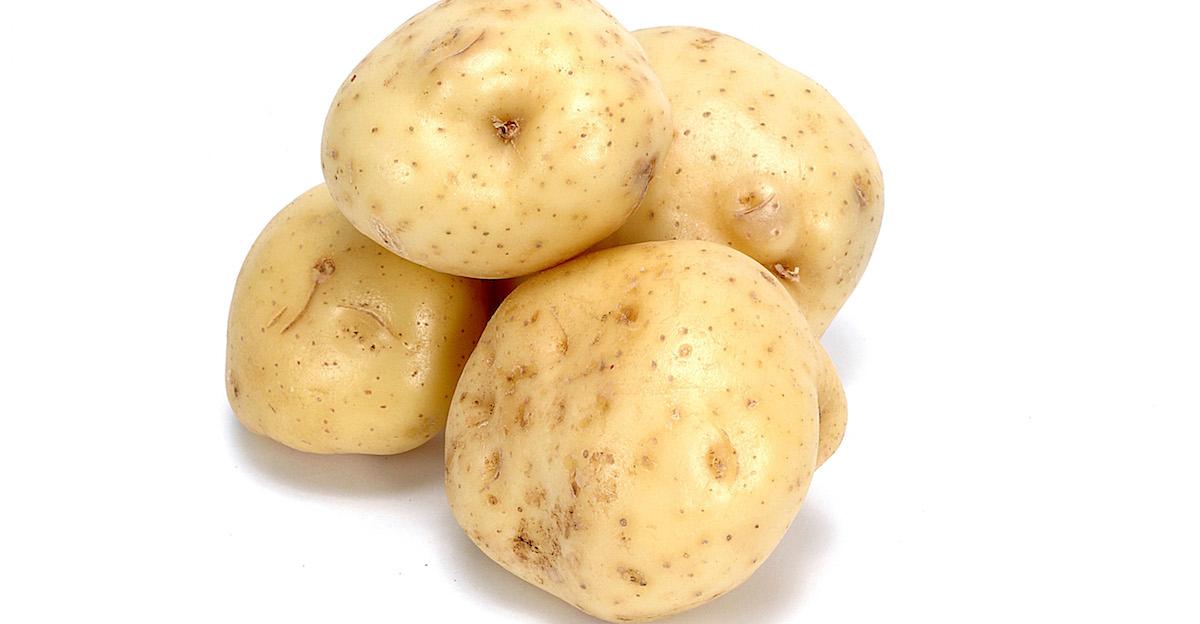 Article continues below advertisement
Is it safe to boil potatoes in the mesh bag?
Although this may be an easy and convenient way to boil your taters, Eating Well claims it may not be safe — most types of plastic don't actually melt in boiling water, heating it can extract certain chemicals, which can contaminate the water.
If the bag is made of nylon, it's perfectly safe to immerse in boiling water, as that's what Low Country Boils tend to use. But other types of plastic are different. It's also unclear if the colors of the bags actually matter, but if you're really jonesing for a safe way to try this, you can buy silicone bags for boiling — Epicurious swears by one that can be used for broccoli, potatoes, and beyond.