Can Reusable Grocery Bags Be Washed?
Reusable grocery bags are a great way to reduce your personal environmental impact, but what are the best ways to wash them?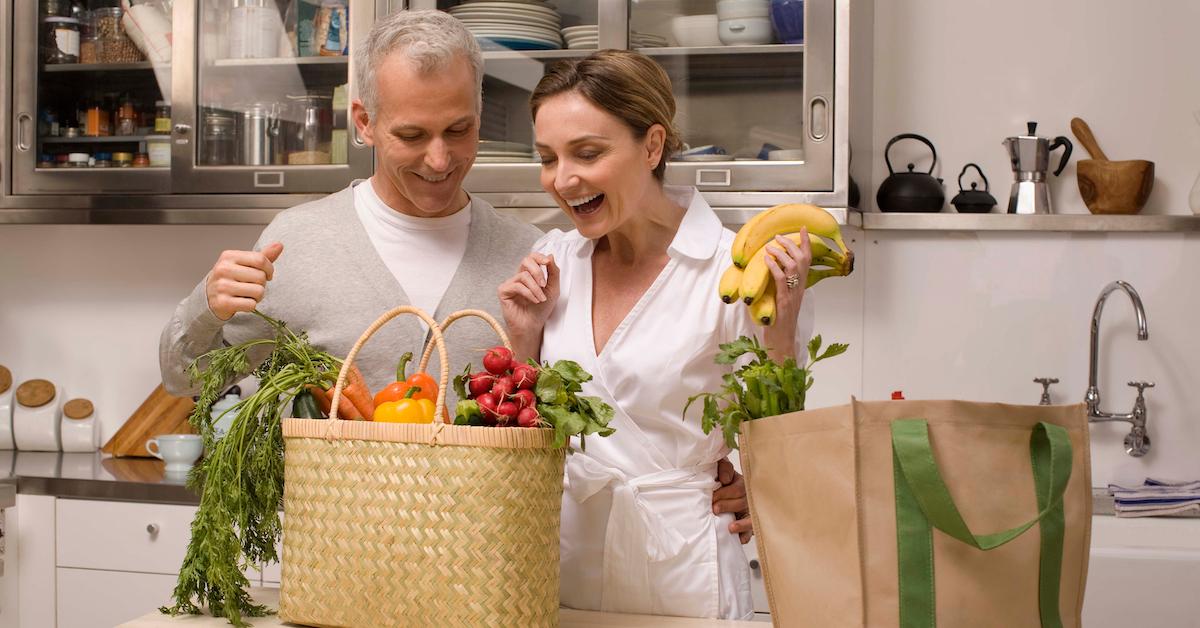 Thanks to plastic bag bans, everyone is becoming more and more reliant on their reusable grocery bags. This is very good news for the environment, but it means that every time we bring our bags to the store, we're touching them with all sorts of potentially-contaminating items. We shop for meat, vegetables, chemicals, and we throw them all into our reusable bags. But can these reusable grocery bags be washed? How do we ensure that they are properly cleared?
Article continues below advertisement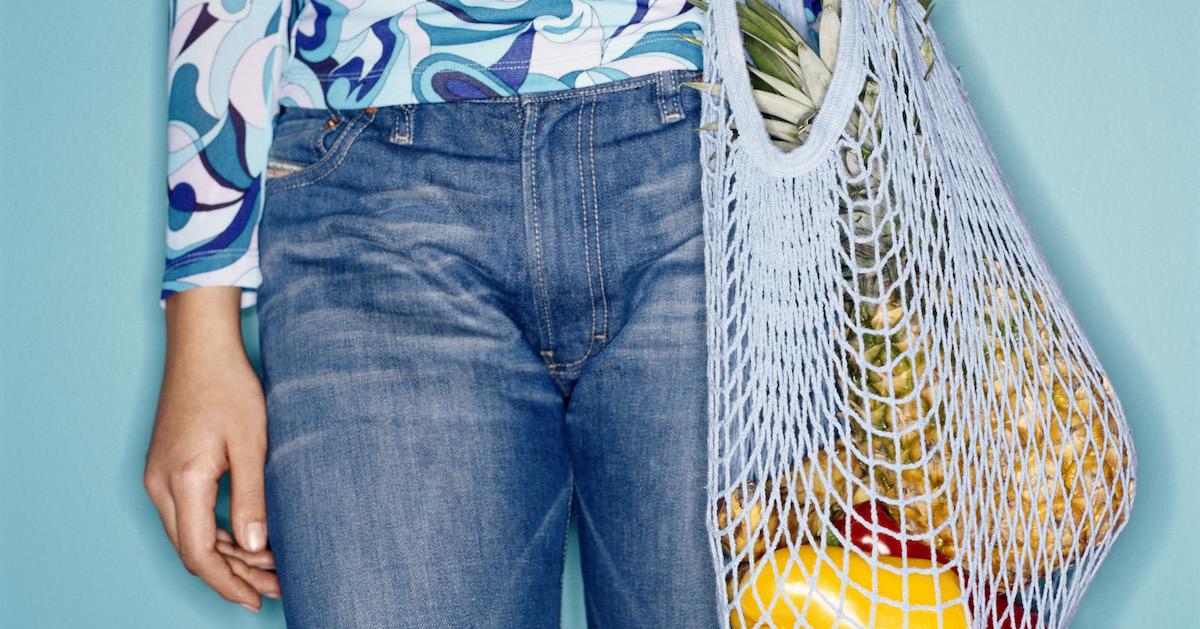 Can reusable grocery bags be washed?
They sure can be, and they most definitely should be. Making sure that you clean your reusable bags is as important as using hand sanitizer and wearing a mask these days. According to The Spruce, cross-contamination occurs when animal products and produce touch pre-cooked foods and other items inside your grocery bags.
Article continues below advertisement
This melange of germs can cause all sorts of havoc on our systems, and one leaky meat package or broken egg can see that stuff spilling over all your cookies, apples, and anything else you'd rather not coat with salmonella. Letting those germy bags sit around inside your car each week is also a good way to see that bacteria multiply, thereby making subsequent contamination even worse.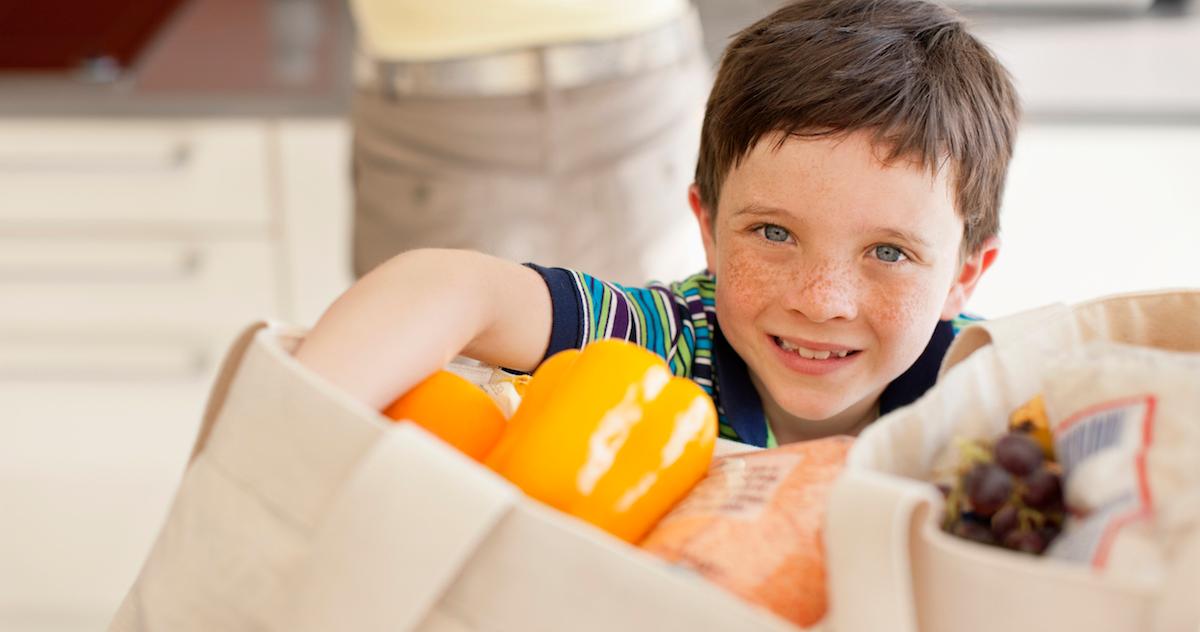 Article continues below advertisement
Are there specific guidelines for washing reusable bags?
Many of the current CDC guidelines for using reusable bags are essentially born of the coronavirus pandemic. According to the CDC, you should ensure that your bags are thoroughly cleaned before each use to prevent the spread of germs. When you're done bringing in groceries, you should wash your hands with soap and water, disinfect kitchen counters, and then clean and disinfect your reusable bags themselves.
How do I clean reusable cloth and canvas bags?
According to Tote Bag Factory, canvas and cloth bags can be washed in hot water with the usual detergents. They can be washed in a conventional washing machine and dried in a dryer or air-dried. Note that many canvas and cloth totes have labels with instructions for washing. It's important to pay attention to these instructions to preserve color and fiber integrity. Mesh, hand-knit, and crocheted reusable bags should most definitely be hand washed and air-dried.
Article continues below advertisement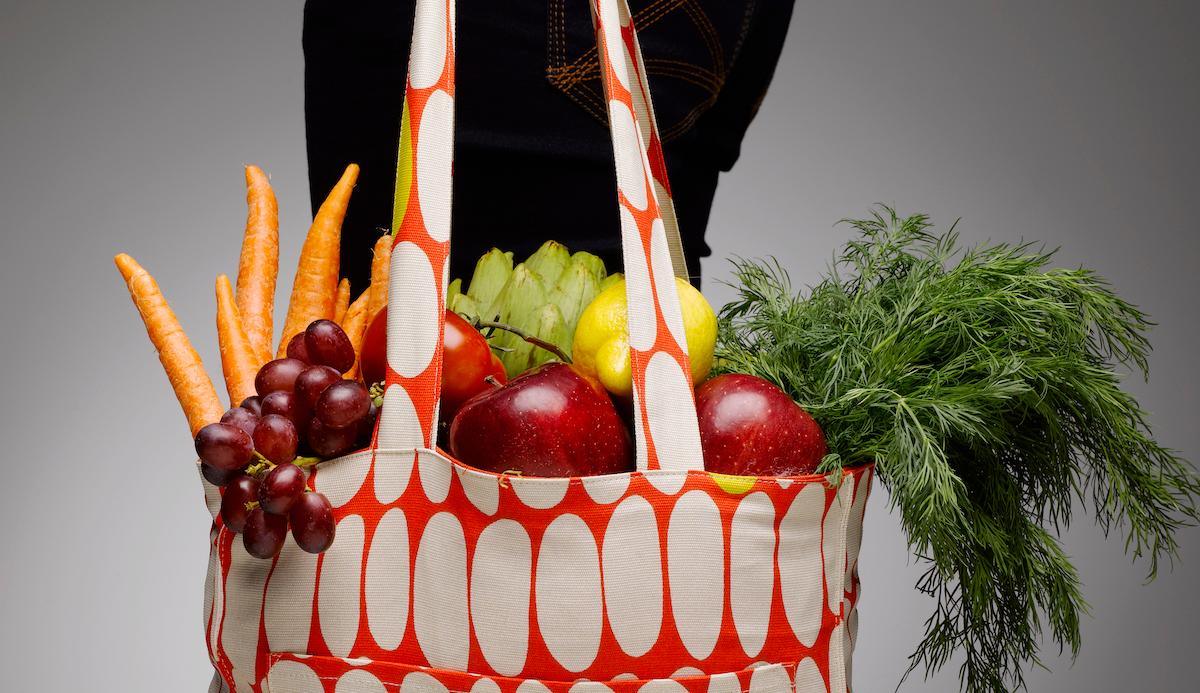 How do I clean reusable plastic bags?
Reusable plastic bags are usually made of polypropylene, a type of recycled plastic resin. According to The Spruce, this material can be hand washed or sent through your washing machine on the gentlest cycle using warm water. You could also disinfect these plastic bags with Lysol, rubbing alcohol, or other antibacterial disinfectants. Never clean them with bleach, though, as it will weaken the plastic fibers. And always allow them to air dry.
Article continues below advertisement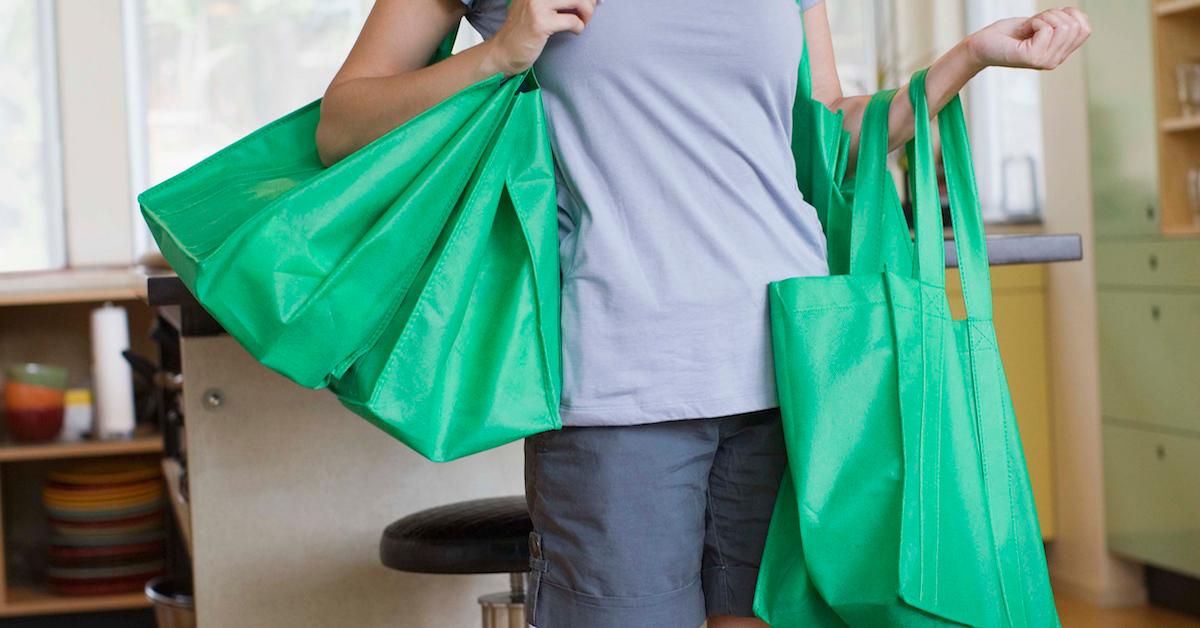 How do I clean reusable nylon bags or insulated bags?
Reusable nylon bags can be cleaned with warm water and soap or run through a gentle warm cycle in the washing machine. Like polypropylene bags, nylon bags should never be put through the dryer. They should always be allowed to air dry. Insulated bags are usually made from heavy-duty nylon or heat-sealed PEVA. You can wash these cooler bags with hot water and soap, but spray and wipe them down with disinfectant as well. Take special care to wipe down any zippers or clasps, too.
Article continues below advertisement
How often should you wash reusable grocery bags?
Any reusable bags that are used for meats, other animal products, produce, or pre-cooked foods should be washed after every use. Any bags that are used to carry nonperishables or items that are totally sealed or bereft of contaminants should be washed every few weeks or so.
How should I store reusable grocery bags?
According to the American Cleaning Institute, you should always store your bags in a well-ventilated space, but never in the trunk of your car or anywhere warm or humid. Bacteria thrive in such places. Another good tip for avoiding cross-contamination is to specify certain bags for certain purposes. For example, you could use plastic totes for raw meat or animal products, nylon totes for cooked food, and canvas totes for nonperishables. Preparation can often be the key to a smoother, safer, shopping experience.