Hassle-Free Ways to Recycle Your Shredded Paper
Why is it so difficult to recycle shredded paper? There are things you need to know if you're discarding the contents of your paper shredder.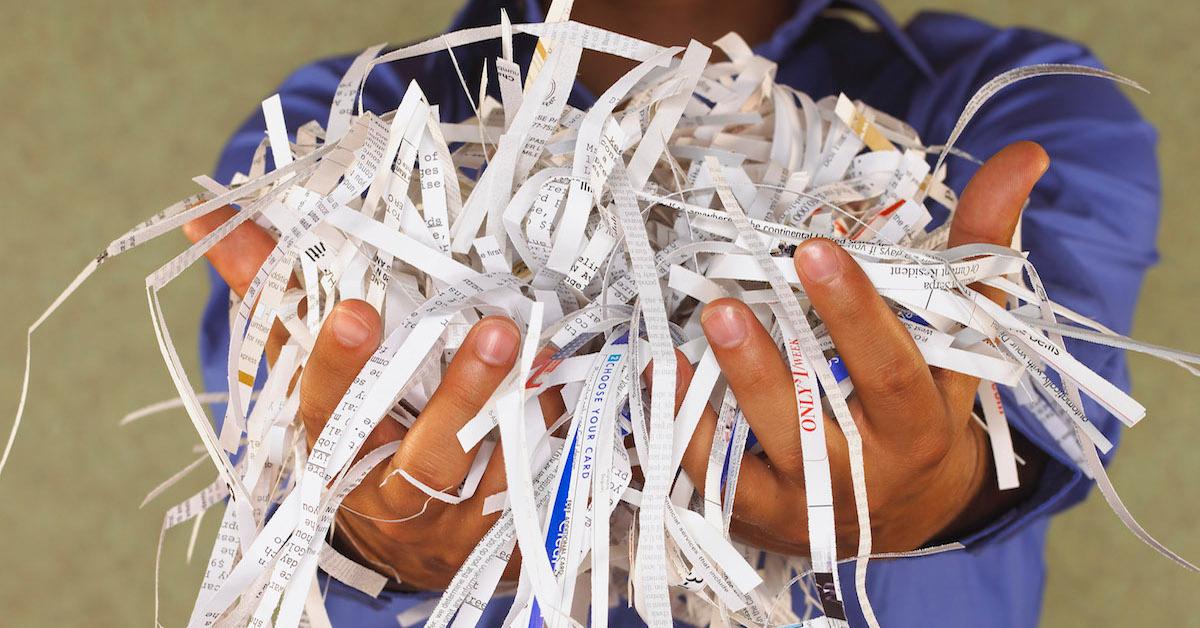 Paper is a highly recyclable material. It can be reconstituted and reused several times over. And although newspapers, paper bags, and magazines all fall under some degree of recyclability, shredded paper seems to be the exception to this rule. But why do recycling companies have such a problem with this pre-shredded paper, anyway? For that matter, how can you recycle shredded paper?
Article continues below advertisement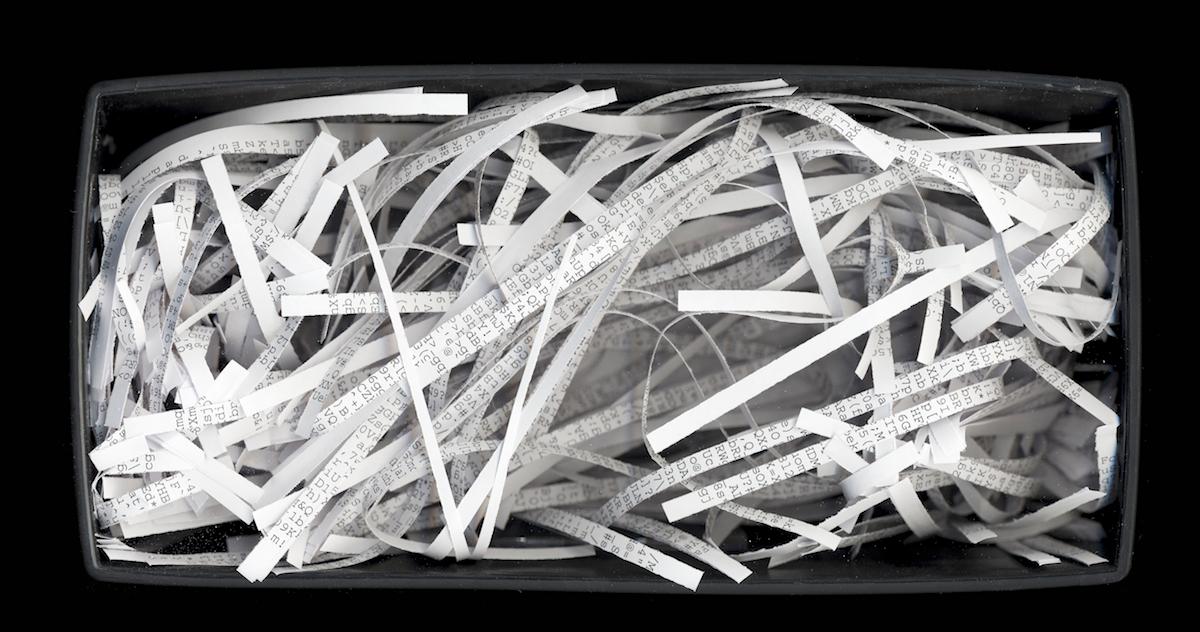 Can you recycle shredded paper?
Not exactly — according to Homewood Disposal Services, different papers have different lengths of fibers and grades. Printing paper and cardstock fall into the highest grade and therefore have the longest fibers. The lowest grade papers are things like toilet paper and tissues, which have shorter fibers. The shorter the fibers, the less recyclable the paper.
Article continues below advertisement
Shredded paper has already had its fibers torn apart prior to the recycling process, making it less usable. This is because most forms of paper recycling tend to downgrade the material with each subsequent reconstitution. Shredded paper doesn't really have much farther down to go. On top of that, shredded paper can also get mixed in with other materials during the recycling process, causing all kinds of problems within the mechanisms and sorting processes.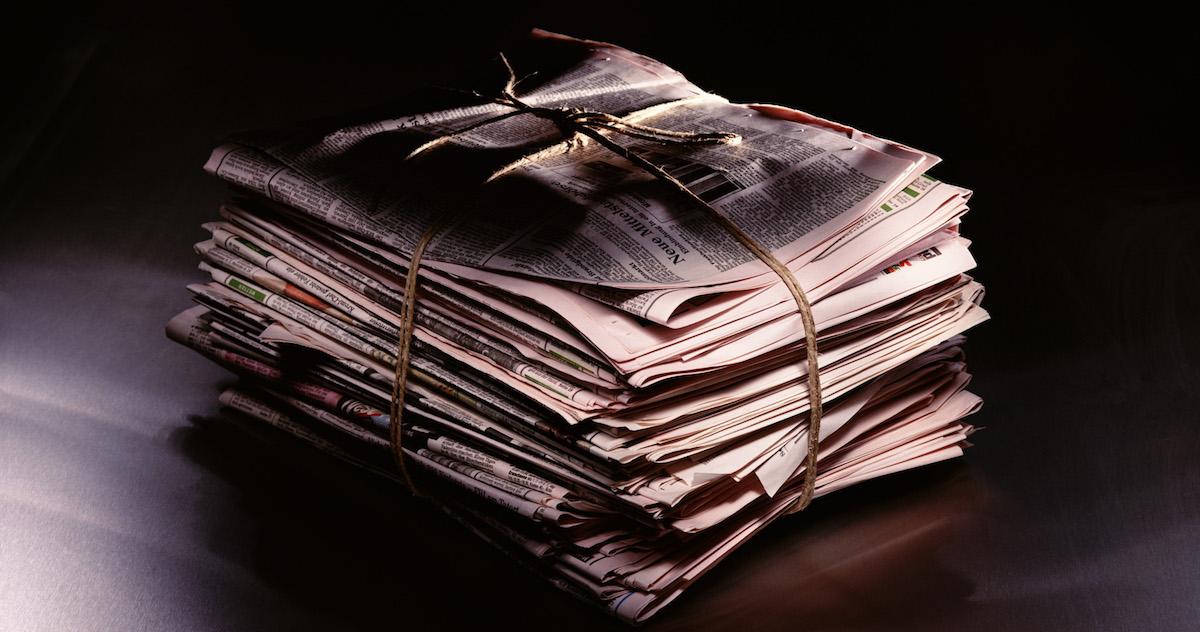 Article continues below advertisement
How to recycle shredded paper:
There are several companies that can deal with shredded paper, but they rarely work with municipal recycling programs. Many such organizations work privately with businesses, for which large swaths of sensitive files are often shredded en masse.
You can always call your local municipality to ask if they offer recycling services for shredded paper, but many towns and states frown upon dumping shredded paper in curbside recycling bins. Shredding companies can handle high-volume shredding because the shredded material is kept separate, and doesn't mingle with other recyclables.
Article continues below advertisement
According to Earth911, 31 states currently have laws pertaining to the destruction of personal documents, but these laws don't account for or require anything regarding shredded paper recycling. If you're shredding at home and you need a place to recycle your papers, try the Earth911 recycling locator. It could point you to a local recycling company that takes care of that.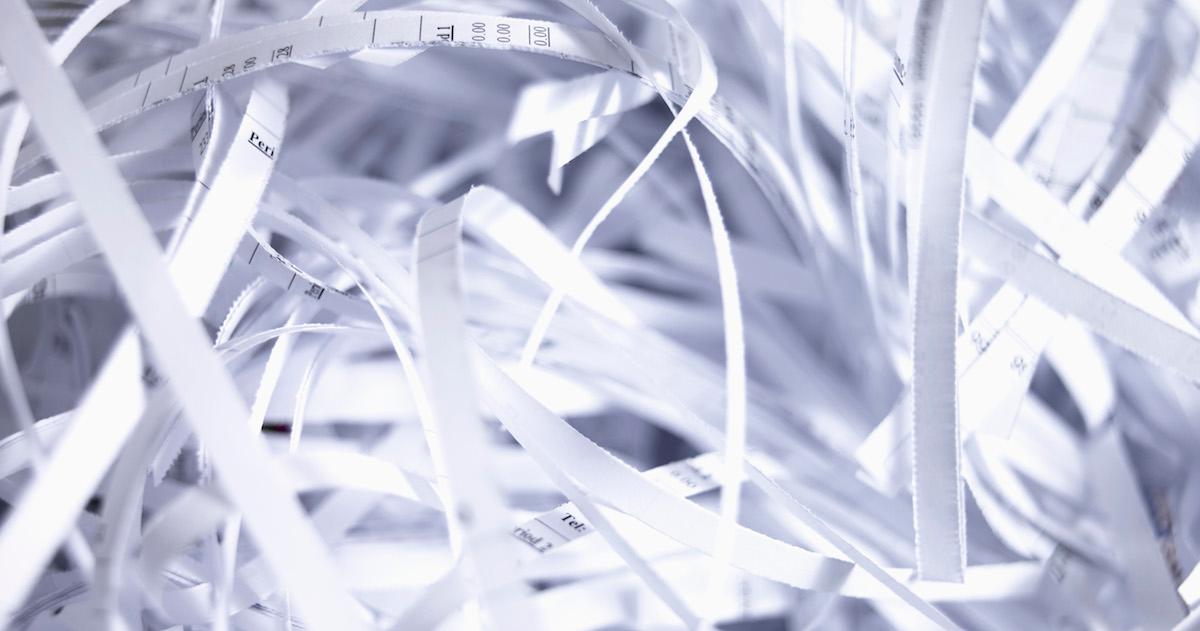 Article continues below advertisement
What do I need to do to prepare shredded paper for recycling?
Some people believe that they can recycle shredded paper by putting it into a paper or plastic bag before placing it into the recycling bin. According to Homewood Disposal Services, some states prefer you recycle this way, though many specify that the bag should be paper so it's equally recyclable. However, many municipalities don't allow for this.
Does paper actually need to be shredded?
One of the myths about sensitive documents is that they need to be shredded in order to dispose of them. If you want to keep your documents safe and allow them to be recycled, try using white-out or a permanent marker to redact the private information. According to Earth911, much of this ink is removed in the recycling process, so it won't cause nearly as many problems as the shreds themselves.
Article continues below advertisement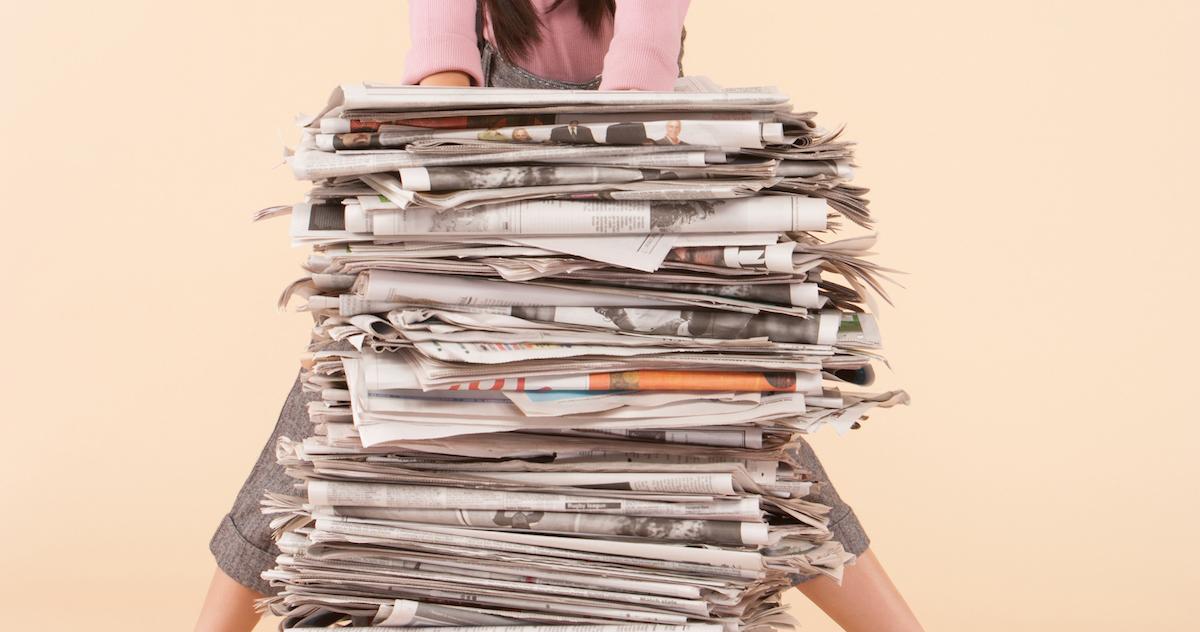 Can shredded paper be composted?
It sure can! In fact, this is one of the best ways to make good use of something that would otherwise end up as garbage. If you have a backyard compost pile, throwing a bunch of carbon-rich shredded paper into the bin will add to your "browns" portion quite handily. More importantly, the fact that it's already broken down will make it that much easier to decompose and turn into compost.
There are other ways to reuse shredded paper as well. You can use it as an eco-friendly packaging material, animal bedding, kindling for backyard bonfires, or as grass for Easter baskets. Creatives might even be able to find artistic ways to utilize it — all it takes is a little imagination.