A Complete Guide to Which Types of Bones Dogs Can and Cannot Eat
Can dogs eat bones? Although it's a long-running stereotype that dogs can — and should — be eating bones, it actually may not be healthy for them.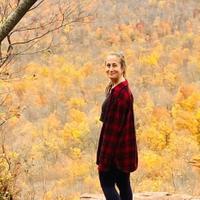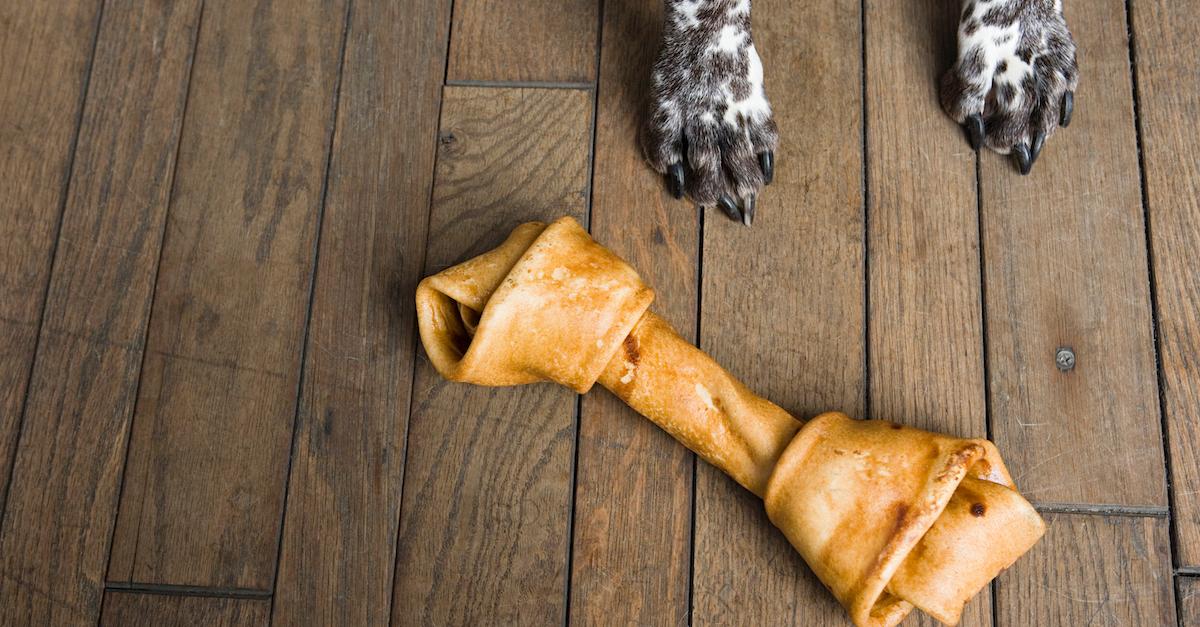 Like carrots and hummus or Oreos and almond milk, countless cartoons have led us to believe that dogs and bones are a perfect match — though it turns out that isn't necessarily the case. Although chewing provides mental stimulation and cleans your pup's chompers, giving your dog real animal bones can seriously endanger their well-being. So, if you're nervous about your dog eating bones, it's up to you as their pet parent to find out which ones are actually safe for them to chew.
Article continues below advertisement
Dogs can safely eat the following types of bones: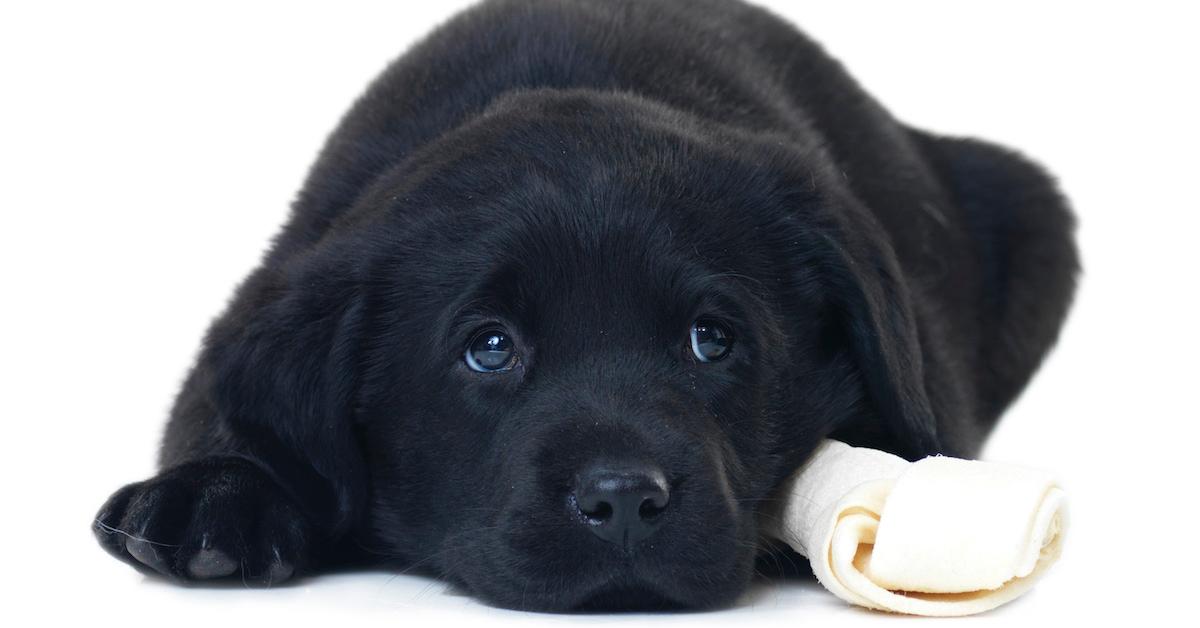 Raw cow bones
As long as you know where it's coming from, a large raw cow bone is safe for your pup — just make sure it's stored in the freezer ahead of time, according to Rover. Find one that's thick, study, and around the size of their head, allowing them to chew without potentially breaking off a chunk and swallowing it. Large breeds can even opt for a raw beef knuckle bone — but definitely take it away after a few hours, as it can wear down, and eventually break into shards if you aren't careful.
Article continues below advertisement
Raw bison bones
Likewise, bison bones are safe for your pup to chew, as they're around the same size and texture to a standard beef bone. For the sake of the environment, though, try finding one that's locally-sourced.
Commercially-sold bones
Almost anything you find at the pet supplies store is adequate for your pup — pig ears, bully sticks, and antlers are generally pretty safe. But if you aren't entirely sure what's right for your fur baby, consult your dog's vet ahead of time, just to make sure. Synthetic, animal-free treats are also an option, including Greenies or Benebones, which aren't edible, but are definitely fun for any pup with an oral fixation.
Article continues below advertisement
These types of bones aren't safe for your pup: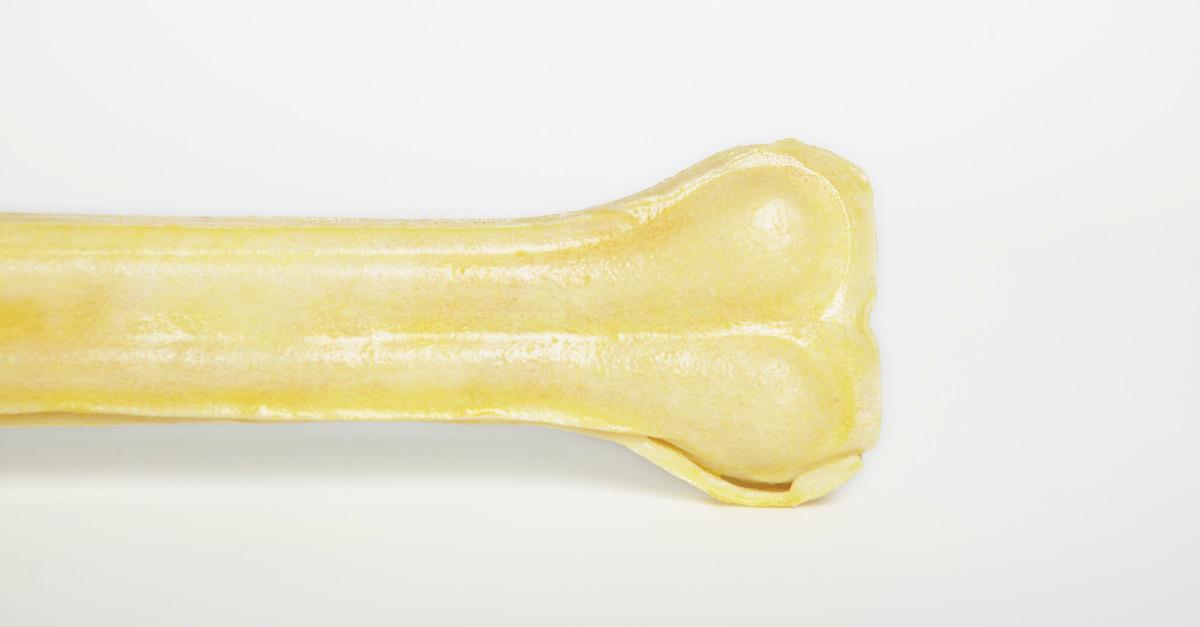 Anything cooked
As previously mentioned, if you are feeding your dog an animal bone, it's important that they're raw as opposed to cooked. According to American Kennel Club, cooked bones are softer than raw ones, and can more easily break into small shards. They can become a choking hazard, or injure the dog's mouth, throat, or even their intestines. Cooking the bone removes nutrients, anyway, so they're better off chewing something raw, regardless.
Article continues below advertisement
Pork or rib bones
Pet MD heavily advises against giving your dog pork or rib bones, because they're more dangerous than other types of bones. They are more susceptible to splintering than other types of bones, which can lead to choking or injury.
Chicken bones
Although it doesn't happen often, chicken bones can kill your dog, according to Love Your Dog. They can pierce your dog's esophagus, and damage their chest cavity, lungs, and heart. If your pup happens to scoop a chicken bone up off the street, vets advise against making your dog vomit, as that can cause a blockage. Instead, observe your dog for the next 24 hours. Most breeds — especially larger ones — can easily pass them, but stay away from giving them chicken bones, anyway.
Article continues below advertisement
Anything smaller than your dog's mouth
Anything you give your dog to chew should be larger than its mouth. According to Dog Trekker, this is because if it's bigger than their mouth, they can't swallow it whole.
Are rawhide bones safe?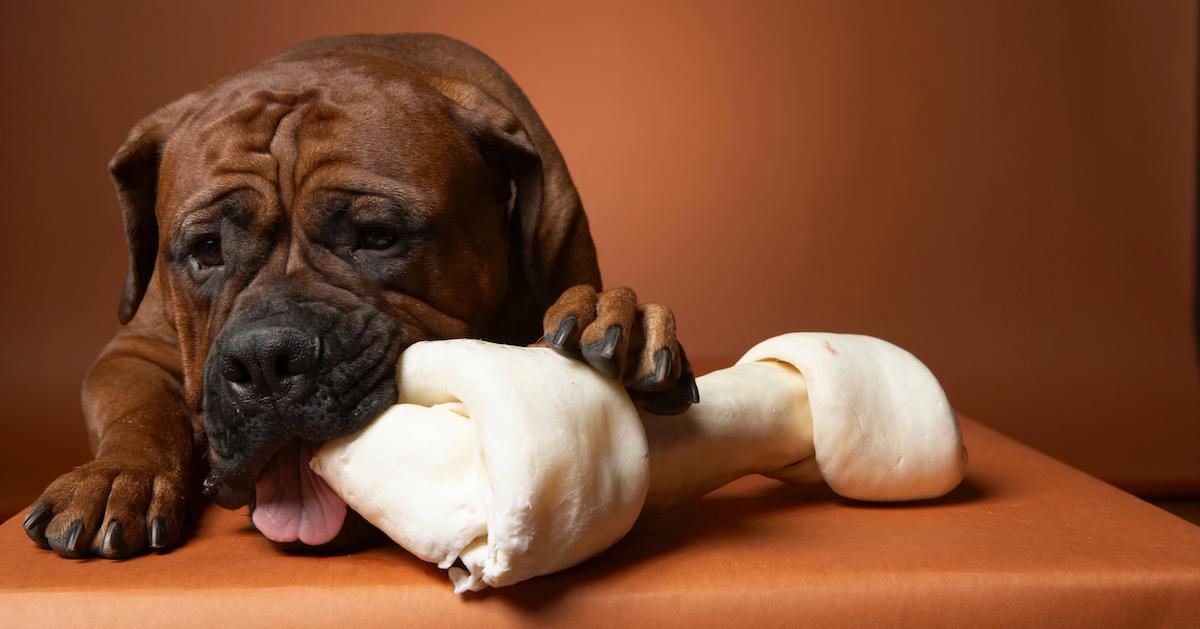 Article continues below advertisement
If the rawhide isn't tough enough for your dog's chewing habits, they can also break down and form a blockage in the intestines or esophagus. And, if it's too tough, it can break your dog's teeth.
For any of these, though, we'd advise consulting your vet first — every pup is different!