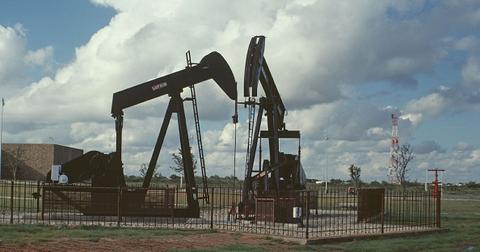 California May Finally Ban Fracking, After State Senators' Latest Bill Proposal
By Lizzy Rosenberg

Feb. 18 2021, Published 11:12 a.m. ET
Out of the 50 U.S. states, California has been pivotal in combatting climate change — in addition to banning gas car sales by 2035, and planning to fully eliminate the distribution of plastic straws, the nature-loving West Coast state may now be on its way to completely banning fracking. Two environmentally conscious senators recently proposed a new bill that, if passed, could put a complete stop to oil drilling statewide by 2027.
Article continues below advertisement
"Extracting massive amounts of oil — particularly with destructive techniques such as fracking — is totally inconsistent with California's commitment to a sustainable climate future," California Senator, Scott Wiener said in a statement, according to The Hill.
Keep reading for more on California's proposed fracking ban, which would successfully drive our nation to relying on cleaner energy sources, if passed.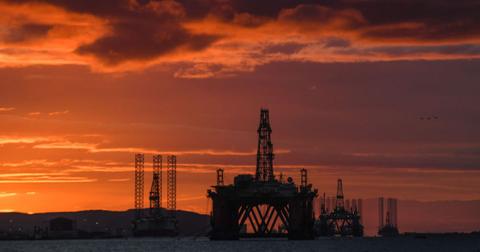 Article continues below advertisement
California's newly proposed bill could ban fracking by 2027.
On Wednesday, Feb. 17, California senators Scott Wiener and Monique Limón proposed a new revolutionary bill that could ultimately ban fracking statewide by 2027, according to The Guardian. As of Jan. 1, 2022, fracking permits near schools and homes would be completely halted and non-renewable, and all oil and gas production within 2,500 feet of homes, schools, hospitals, and prisons would also be prohibited.
Five years later, as of Jan. 1, 2027, all fracking would be completely forbidden statewide. Three other potentially dangerous methods of oil extraction would also be outlawed, including acid well stimulation treatments, cyclic steaming, and water and steam flooding. This would ultimately force the state to stop using non-renewable energy sources, and to start fully relying on cleaner means of energy, such as solar and wind power.
Article continues below advertisement
"We have no time to waste, and California must lead on climate action, including transitioning to a 100 percent clean energy economy," Wiener said in an official statement, as per The Guardian.
"If there's not a bill, there's not a conversation," Limón said.
1/ We introduced legislation (#SB467) to ban fracking & other harmful oil extraction (acid well stimulation, steam/water flooding, cyclic steam).

The bill will soon be amended to ban oil extraction within 2,500 ft of a home, school or other sensitive use. https://t.co/KUNQCzHLaM

— Senator Scott Wiener (@Scott_Wiener) February 17, 2021
Article continues below advertisement
How likely is it that California will actually pass this bill to ban fracking?
In 2019, California Governor Gavin Newsom imposed a hold on new fracking permits shortly after firing Ken Harris, who had been appointed to lead the Division of Oil, Gas and Geothermal Resources in 2015, according to Mercury News. This was in response to his unsettling discovery that Harris had been issuing twice as many fracking permits in 2019 in comparison to the year prior, and after finding out he had installed 38 percent more drilling wells from January to June that same year.
In September 2020, Newsom stated that fellow lawmakers should aim to ban fracking by 2024, shortly after announcing his plans to ban gas car sales by 2035. Needless to say, most of the California government seems pretty on-board with eliminating fracking from their energy extraction practices. 
Article continues below advertisement
We need to phase out our dependence on fossil fuels and focus on clean energy sources.

All new fracking will be reviewed by independent scientists.

There will be no more new permits for high-pressure steam-injected oil drilling in CA.https://t.co/mahfCx6IME

— Gavin Newsom (@GavinNewsom) November 20, 2019
What is fracking? Behind the dangerous process:
Fracking involves heavy machinery that digs deep beneath the earth's surface — typically 1 to 2 miles. It forms a well which is encased in cement, and pressure is applied using chemicals, salts, and water in an effort to release natural gas. Oftentimes, oil spills ensue, the land sustains heavy damage, massive amounts of water is consumed, and it supplies us with more gas to burn, which releases greenhouse gases into the atmosphere, further exacerbating global warming.
Between banning drilling and transitioning to cleaner means of transportation, California could be our only hope in driving change to actually win the seemingly never-ending battle against global warming. Until we unite as a nation against the dangerous practice, though, our environmental impact will continue to wreak havoc on our planet.