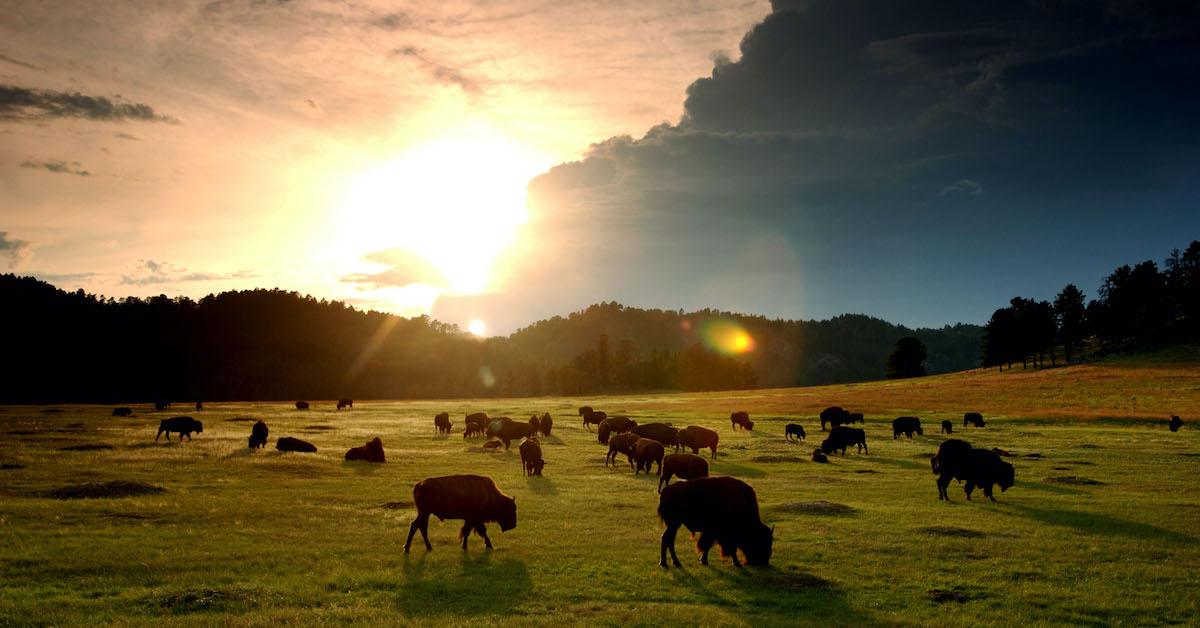 100 Bison Move to New Home on Rosebud Sioux Tribe Land, Strengthening Cultural Resiliency
Article continues below advertisement
The Rosebud Sioux Tribe, which is based in South Dakota, wholly owns the economic development group Rosebud Economic Development Corporation (REDCO), who is leading this project. The WWF (who supported the project along with Rosebud Tribal Land Enterprise) formally announced all the details in a press release on Oct. 30, 2020.
100 plains bison have been released on Native American land.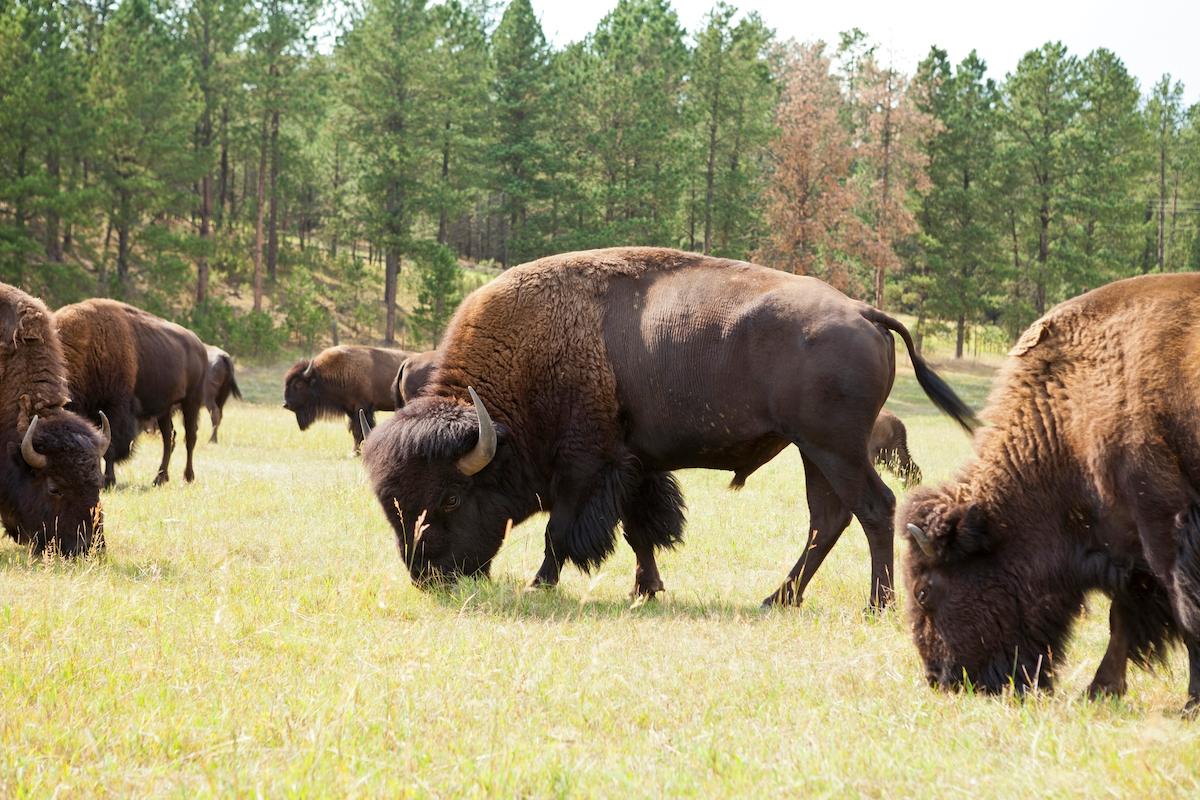 100 plains bison, who previously resided in both Badlands National Park and Theodore Roosevelt National Park, and were under the control of the National Park Service, have been moved to South Dakota's Wolakota Buffalo Range. The range is a 27,680-acre native grassland owned by the Rosebud Sioux Tribe (aka Sicangu Oyate) and located on the Rosebud Indian Reservation.
Article continues below advertisement
The Rosebud Sioux Tribe plans to welcome a total of 1,500 bison to their land over the next five years, and once they do, the Wolakota Buffalo Range will be the biggest Native American-owned and Native American-managed bison herd in North America.
The Wolakota Buffalo Range will have so many benefits to the Rosebud Sioux Tribe.
There are endless benefits to the Wolakota Buffalo Range project, as detailed on its website. The range will help revitalize the Rosebud Sioux Tribe's historic relationship with buffalo, get the ball rolling for new environmental regenerations in the area, sequester carbon and therefore fight climate change, provide jobs, and provide food to the community (sadly, the buffalo will eventually be killed for their meat).
Article continues below advertisement
The land was previously home to cattle, and the tribe believes the "return of the bison will protect and strengthen the prairie ecosystem and create cultural opportunities for our community."
Article continues below advertisement
Article continues below advertisement
"The sacred relationship between Native nation communities and the buffalo is part of a shared story of strength, resilience and economic revitalization," Wizipan Little Elk, CEO of REDCO, said in a statement. "The arrival of the buffalo marks a new beginning for the Sicangu Oyate, where cultural, ecological, and economic priorities are equally celebrated and supported and are of great benefit to our community and serve as an example to the entire world."
"Today marks a long-overdue homecoming for these iconic animals," Carter Roberts, president and CEO of the WWF said in a statement. "And it represents a reunion with the communities who lived with them for millennia in a symbiotic relationship—and who can now do so again. WWF was honored to partner with the Rosebud Economic Development Corporation and the U.S. Department of the Interior to help make this day possible."
Watch the bison running onto their new range.
In the above video, released by the WWF, you can see the 100 bison being released onto the Wolakota Buffalo Range, where around 1,400 others will join them over the next five years.