Billionaire Bill Gates Has Been Invested in Climate Change Research for Many Years Now — Details
American businessman Bill Gates is best known as the founder of Microsoft, but what are his thoughts on climate change? Here's the scoop on his beliefs.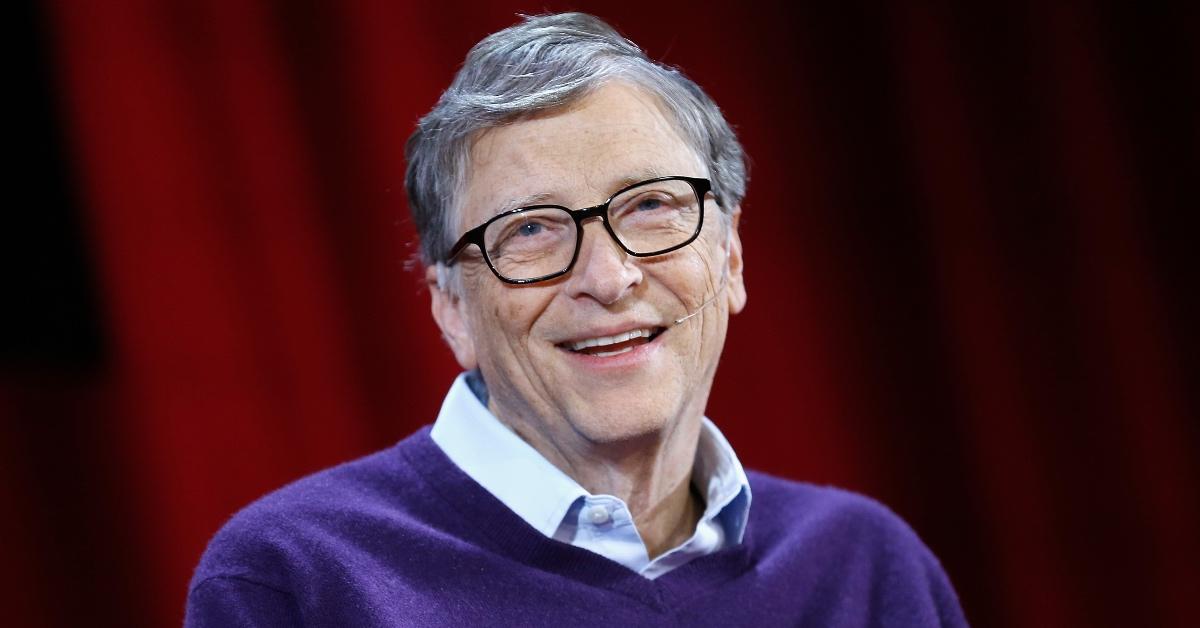 American businessman and billionaire Bill Gates is best known as the founder of Microsoft, but his research for climate change solutions and global access to energy has been around for decades. After publishing his 2021 book How to Avoid a Climate Disaster, which inspired a new documentary called Solving for Zero, many people are curious about Bill Gates' climate change beliefs.
Article continues below advertisement
Here are some of Bill Gates' beliefs about climate change, and changes he has personally made to create a more eco-friendly business model.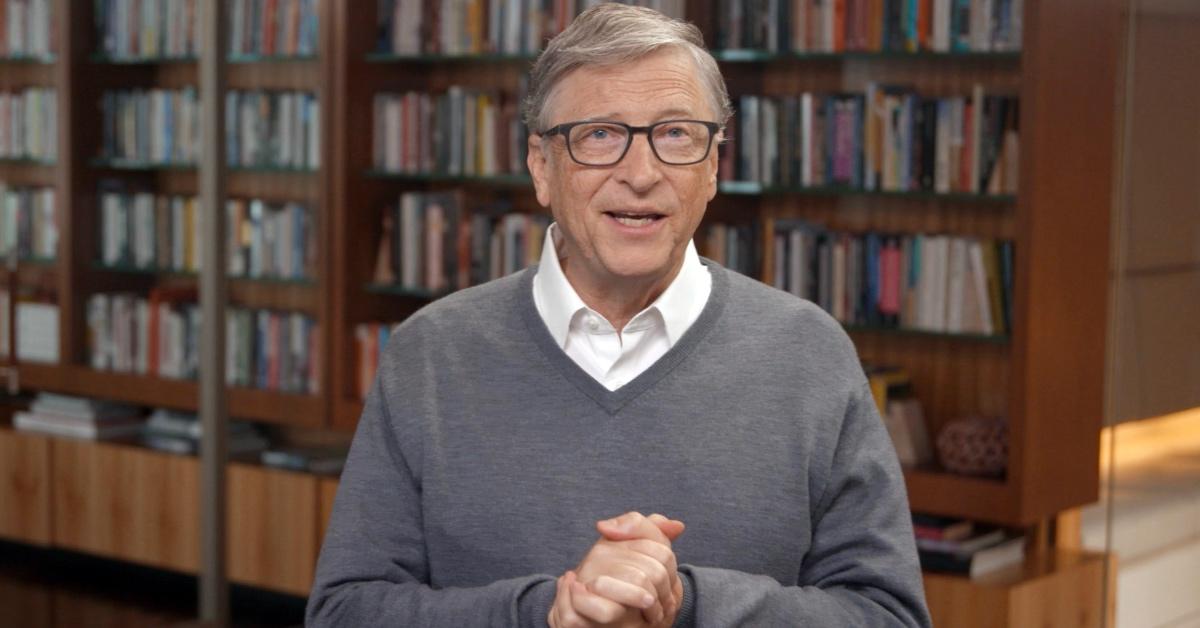 Article continues below advertisement
Bill Gates has been outspoken about his climate change beliefs for over a decade.
In 2011, Gates spoke to Wired about his interest in climate change research, saying: "If you gave me the choice between picking the next 10 presidents or ensuring that energy is environmentally-friendly and a quarter as costly, I'd pick the energy thing." True to his word, Gates has frequently discussed transitioning energy from being heavily reliant on fossil fuels to more sustainable energy sources, such as nuclear energy and solar fuels. In 2019, he officially began divesting from fossil fuels.
In 2015, Gates spoke at the United Nations Climate Change Conference and announced he would spearhead two climate-related initiatives. The first is Mission Innovation, in which 20 different nations pledge to double their spending on carbon-free energy initiatives over five years.
Article continues below advertisement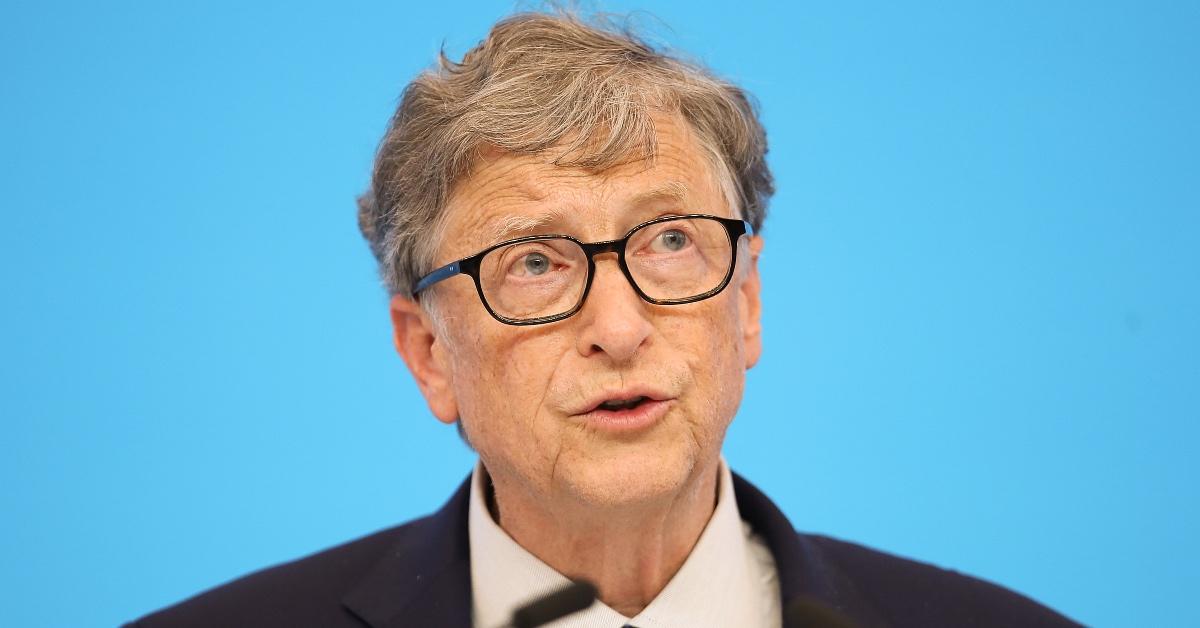 The second project is Breakthrough Energy, where a group of investors fund high-risk startups focused on clean energy technology. Gates had already invested $1 billion in Breakthrough Energy, but in 2015, added $1 billion to the fund. On his official blog, GatesNotes, Gates frequently posts about climate change, including potential solutions and takeaways from conferences he attends.
Article continues below advertisement
Speaking to MIT Review in February 2021, Gates offered a few solutions to food-related emissions, such as changes in fertilizer and synthetic or plant-based meat. In the same interview, he also suggested the federal government create a clean energy research program, not unlike the National Institutes of Health.
What has Bill Gates done to personally combat climate change?
In a March 2021 Reddit "Ask Me Anything" session, Gates described candidly the steps he personally takes to reduce his environmental footprint. He explained: "On the personal front, I am doing a lot more. I am driving electric cars. I have solar panels at my house. I eat synthetic meat (some of the time!). I buy green aviation fuel. I pay for direct air capture by Climeworks. I help finance electric heat pumps in low-cost housing to replace natural gas."
Article continues below advertisement
Later in 2021, The Guardian reported that Gates' company TerraPower and electric power company PacifiCorp created the first sodium nuclear reactor in Wyoming. The project aims to showcase carbon-negative nuclear power as a solution to reducing carbon emissions. Many people, Gates included, see nuclear power as a solution to moving away from coal, oil, and natural gas.
Article continues below advertisement
Gates' latest project is Solving for Zero, a documentary based on his book How to Avoid a Climate Disaster. The documentary will drop on the learning content platform Wondrium on April 8, 2022. On Friday, April 15, an accompanying learning series called Solving for Zero: The Search for Climate Innovation will be released on Wondrium as well.
Green Matters' new book, Green Living, is the perfect guide to living an eco-friendly lifestyle for people at every stage of the process. You can order Green Living here.