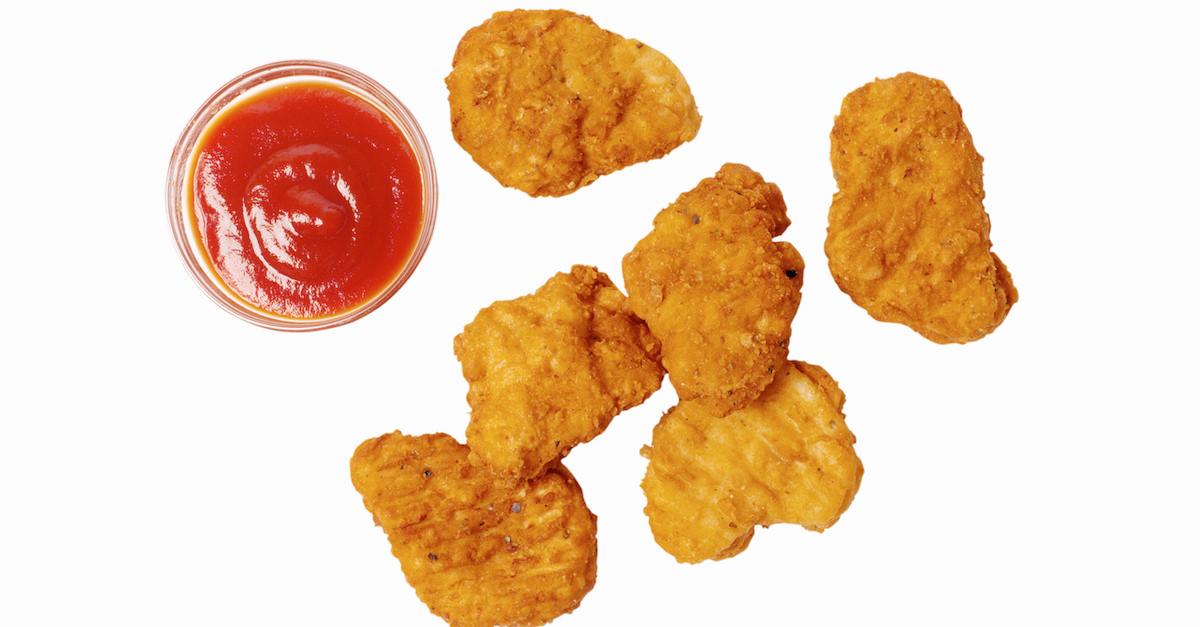 A Definitive Ranking of the 7 Best Vegan Nuggets on the Market Right Now
Although we grow out of playing with toys and watching Sunday cartoons, our love for nuggets is eternal. But after learning about the meat industry's toxic practices, many of us have ditched the animal-based version that's laden with all kinds of abuse and hormones, and instead, have shifted towards more wholesome, plant-based varieties — that's why we have ranked the best vegan nuggets on the market right now, to feed your inner (plant-based) child bite-sized joy.
Article continues below advertisement
7. Boca's Original Chik'n Veggie Nuggets
If you've been following a vegan or plant-based diet for a while, you're most liekly familiar with one of the OG meat alternative brands, Boca — and if that's the case, did you know the company has expanded from plant-based burgers to nuggets? Boca's Original Chik'n Vegan Nuggets are soy protein nuggets that are arguably better than the brand's burgers. They're super juicy and make for a seriously easy snack to have on-hand — just add BBQ sauce.
6. Trader Joe's Chicken-Less Mandarin Orange Morsels
Trader Joe's Chicken-less Mandarin Orange Morsels consist of crispy nuggets that are pre-marinated in the orange Chinese takeout sauce you've probably been missing since going vegan. TJ's had phased out the meatless offering for a while but eventually brought it back due to popular demand. It's slightly sweet, a little spicy, and they taste amazing with noodles or rice, some sesame seeds, and sliced green onions — yum.
Article continues below advertisement
5. Alpha Foods' Plant-Based Original Chik'N Nuggets
Alpha Foods is widely known for making "craveworthy, convenient, and (bonus!) uncompromisingly good-for-you food," so it goes without saying we're totally obsessed with the company's Plant-Based Original Chik'N Nuggets, which are "kid-and-adult approved," according to the company. They pack in quite a bit of protein, with about 8 grams per serving, so they're definitely worthy of taking up space on your dinner plate.
Article continues below advertisement
4. Daring's Breaded pieces
Daring's Breaded pieces are somewhat new to the nugget scene. Daring aims to "create a healthier you, and a healthier planet" with plant-based, "clean" ingredients, and to encourage fast food enthusiasts to try a meatless version, Daring released recipe to make vegan or plant-based Chick-fil-A sauce. For the sauce, mix: ¼ cup of agave, 1 ½ tablespoons of yellow mustard, ¼ cup of BBQ sauce, 2 teaspoons of lemon juice, and ½ cup of vegan mayonnaise. Dig in!
Article continues below advertisement
3. MorningStar Farms' Vegan Chick'n Nuggets
As if you really think we'd leave MorningStar off this list? As another OG plant-based company, it's no surprise MorningStar Farms' Vegan Chick'n Nuggets are perfectly juicy on the inside, and crispy on the outside (if appropriately tossed into the toaster or air-fryer, of course). The similarities between these nuggets and the real thing are truly uncanny, and when paired with ketchup or some dank fries, you'll seriously feel like a kid again.
Article continues below advertisement
2. Ozo Nuggets
Ozo is a relatively small plant-based food company that's best known for its line of meatless ground beef. Recently, the brand dove into the plant-based "chicken" game and released a line of nuggets that are primarily made from pea protein. The company says they "aren't just for kid's menus," and we wholeheartedly stand by that motto.
Article continues below advertisement
1. Gardein's Ultimate Plant-Based Nuggets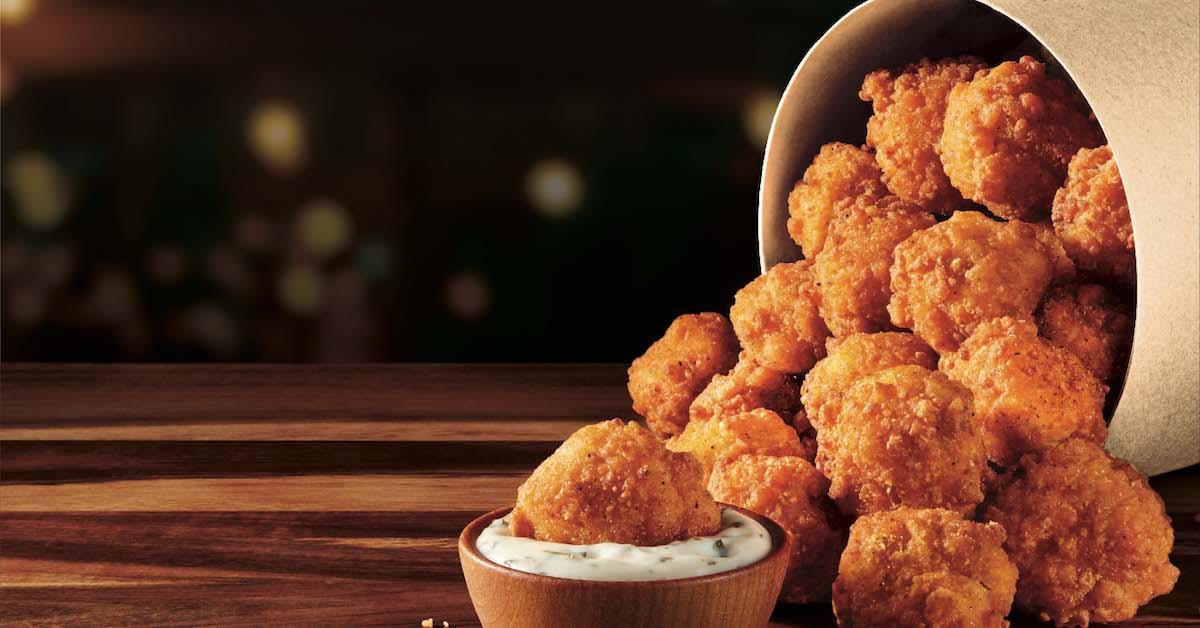 Gardein's recently launched a brand new "Ultimate" line of plant-based chick'n tenders and nuggets that look and taste like the delicious bite-sized morsels you grew up eating. The company has come up with a variety of incredible recipes to use them for, including: plant-based orange chick'n and Chick'n Nuggets With Homemade Vegan Ranch. As of Aug. 4, you can find them in grocery stores nationwide — we strongly suggest getting some for yourself ASAP.