What's Been Going on With Bears Ears National Monument? The Controversy, Explained
Bears Ears National Monument in Utah is considered sacred by Indigenous communities, but it's been threatened by oil companies for many years now.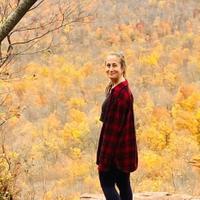 Utah is home to many national parks and scenic natural lands — one of which includes Bears Ears National Monument. The monument, which consists of two buttes, red rocks, a seriously gorgeous backdrop, and a vast range of early human and Native American historical artifacts, is considered incredibly sacred by local Indigenous tribes. But sadly, it's been threatened by oil companies and the U.S. government alike for many years now.
Article continues below advertisement
"I know that decisions about public lands are incredibly impactful to the people who live nearby. But not just to us, not just the folks who are here today, but people for generations to come," said Interior Secretary Deb Haaland in an official statement during a recent visit to the southeastern Utah historical site, as per The Washington Post. "This place is filled with cultural heritage... That cultural heritage belongs to every single American."
Article continues below advertisement
What is Bears Ears National Monument? What to know about some of Utah's most sacred lands:
Bears Ears National Monument is an incredibly historical rock formation that's located in the heart of Jose County, Utah, according to Visit Utah. It consists of two massive rock towers, red rocks, local wildlife, desert vegetation, and of course, jaw-dropping scenery. But in addition to its natural beauty, Bears Ears is home to about 100,000 cultural and archaeological sites, which ultimately makes it one of the most significant — yet unprotected — archaeological areas in the U.S.
For thousands of years, Bears Ears was home to a wide variety of Indigenous cultures, according to Bears Ears Coalition. Evidence of Paleoindian occupation from 11,000 B.C. was discovered at the Lime Ridge Clovis site, but native tribal history dates back even farther, to as early as 500 B.C. There are still various artifacts from those times throughout the park including ancient roads, pit houses, shrines, rock art, villages, and more.
Article continues below advertisement
And while these relics and ruins are historically important, the area remains a spiritual site for healing and contemplation by Indigenous communities to this day. That's why preserving Bears Ears is absolutely crucial — though oil companies and the U.S. government don't seem to agree.
Article continues below advertisement
What is the controversy surrounding Bears Ears?
Shortly after Trump's inauguration, in March 2017, he announced that he'd be reviewing all national monuments that were designated over the last 20 years, according to Men's Journal. This included Bears Ears National Monument, which was protected by President Obama in years prior. Removal of federal protection would return the land to the state, and allow them to sell it for oil and gas extraction. He ultimately shrunk the amount of land protected by about 85 percent.
According to The Washington Post, conservationists hope Biden will restore the monument beyond Obama's boundaries, to preserve so much native historical and cultural significance in the area. Republican lawmakers and politicians in the area, however, hope to sell the land to ranchers and miners for profit, despite the area's cultural importance. That's why Deb Haaland made her most recent visit to Bears Ears in April 2021: to hopefully make moves in protecting the sacred area for the foreseeable future.
"This place is a part of the history of all the Native peoples in this region. It's like a book for us, and when many tribes have a chapter in this book, it tells us a lot about why we are the way we are," said Jim Enote, a Zuni tribal member as per Bears Ears Coalition. "I believe that tribal peoples of this region shouldn't be the only ones to take responsibility for protecting the cultural resources; they belong to everyone, and everyone should take responsibility for protecting them."