Audrey Powers Is Going Up in the Next Blue Origin Flight
Audrey Powers is among several famous faces about the October 12 Blue Origin space flight, and her role on the ship could be particularly important.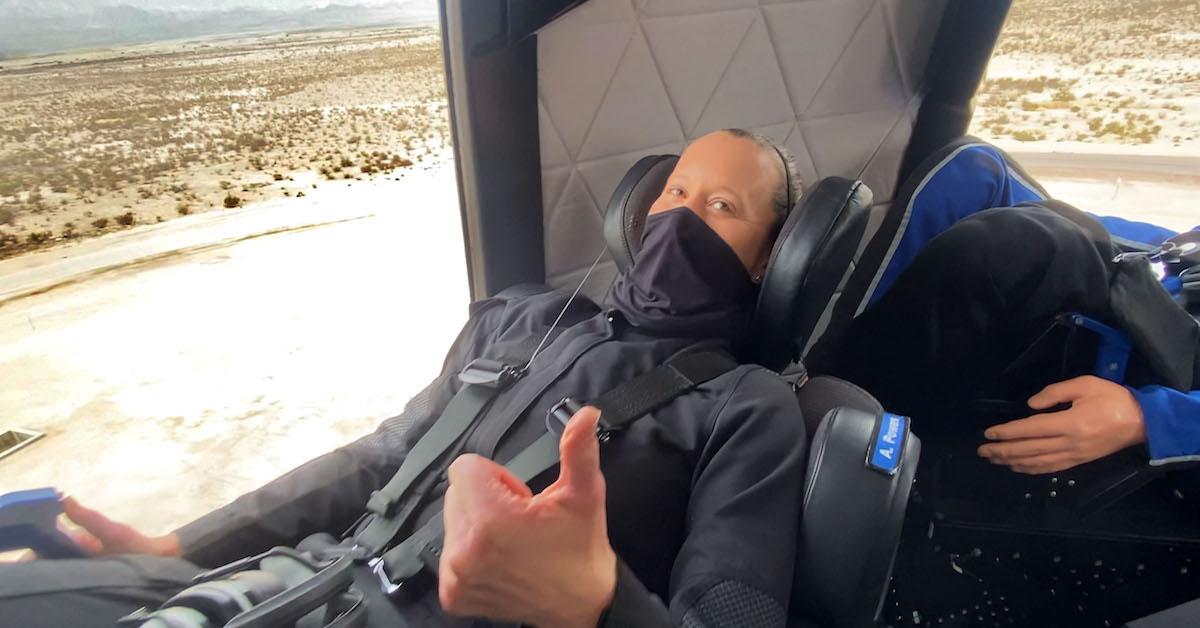 Blue Origin is about to launch another space flight, on Oct. 13, 2021. Among the travelers on this go-around of the New Shepard NS-18 rocket will be Star Trek actor William Shatner and Audrey Powers, Blue Origin's Vice President of Mission & Flight Operations.
Keep reading to learn a bit more about Powers and her role on the upcoming flight.
Article continues below advertisement
Who is Audrey Powers?
According to the official Blue Origin website, the company hired Powers in 2013 as Deputy General Counsel and Vice President of Legal & Compliance. In that capacity, Powers was responsible for overseeing a mix of legal and regulatory matters, as well as weighing in on matters of policy throughout the organization. But law was not Powers' only expertise — she also knew how to fly.
Prior to signing on with Blue Origin, she worked as a flight controller for NASA, logging 2,000 hours of console time for the International Space Station Program. This has granted her opportunities to pilot Blue Origin spacecrafts, almost from the moment the vehicles became capable of carrying human beings. As the years have gone by, Powers' role has expanded to encompass vehicle maintenance, flight operations, launch, landing, and ground support infrastructure for the New Shepherd rocket.
Article continues below advertisement
What are Audrey Powers' responsibilities at Blue Origin?
In addition to those hands-on responsibilities, Powers serves as the Chair of the Board of Directors of the Commercial Spaceflight Federation and is an executive sponsor of the New Mercury gender diversity business resource group. According to the Summit for Space Sustainability, Powers also handles negotiations, management matters, and crisis response. Her legal expertise also affords her the ability to navigate legislative matters and those concerning maritime law.
Article continues below advertisement
While her employers might have only a cursory interest in the potentially ruinous environmental ramifications caused by commercial space flight, Powers has not openly commented on the sustainability of the current technology. Nevertheless, in her tenure at Blue Origin, Powers has helped oversee the development of two reusable launch vehicles.
Article continues below advertisement
Moreover, a letter of complaint from 20 former and current Blue Origin workers attest that these flights aren't all that safe either, as reported by TechCrunch. The letter brought up safety concerns regarding Blue Origin spacecraft, as well as mentions of alleged sexual harassment within the company. Neither of these accusations seems to have affected the Oct. 13 launch, however.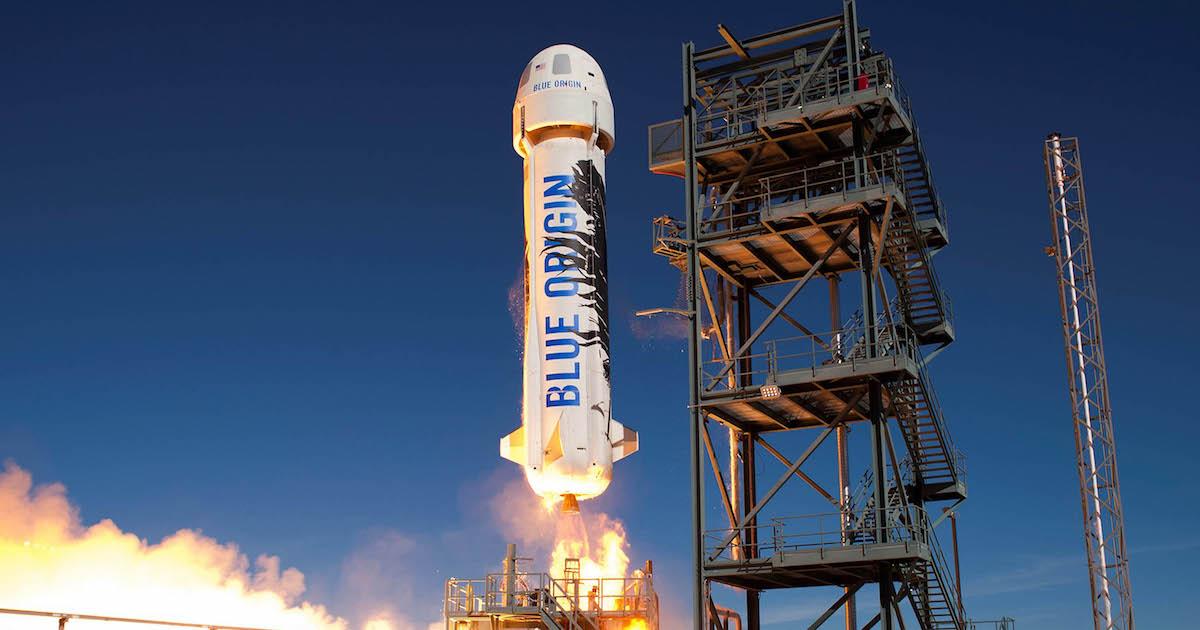 Article continues below advertisement
Why is the October 12 Blue Origin flight significant?
The Oct. 13, 2021 flight is important because it comes on the heels of Blue Origin's first successful human flight on July 20, 2021. This first flight had only four passengers: Jeff Bezos, Mark Bezos, aviation pioneer Wally Funk, and Oliver Daemon, who was Blue Origin's first "official" customer.
The upcoming October 2021 flight will include Powers, who will be joined by 90-year-old veteran actor William Shatner, soon to be the oldest person to ever go into space; Chris Boshuizen; and Glen de Vries. Here's hoping that the safety concerns don't allow for any lack of cosmic shielding, otherwise we're going to have quite an unusual Fantastic Four on our hands.
Article continues below advertisement
Powers has spoken openly about her excitement prior to the launch. "I was part of the amazing effort we assembled for New Shepard's Human Flight Certification Review, a years-long initiative completed in July 2021," she said in a statement for Blue Origin's website. "As an engineer and lawyer with more than two decades of experience in the aerospace industry, I have great confidence in our New Shepard team and the vehicle we've developed."