In 'Don't Look Up' Fashion, Two Massive Asteroids Are Heading in Planet Earth's Direction
Do asteroids relate to climate change? A massive asteroid is expected to almost hit planet Earth in 2029, though it's expected to hopefully miss us.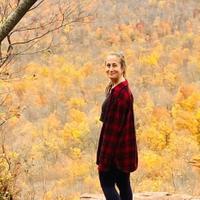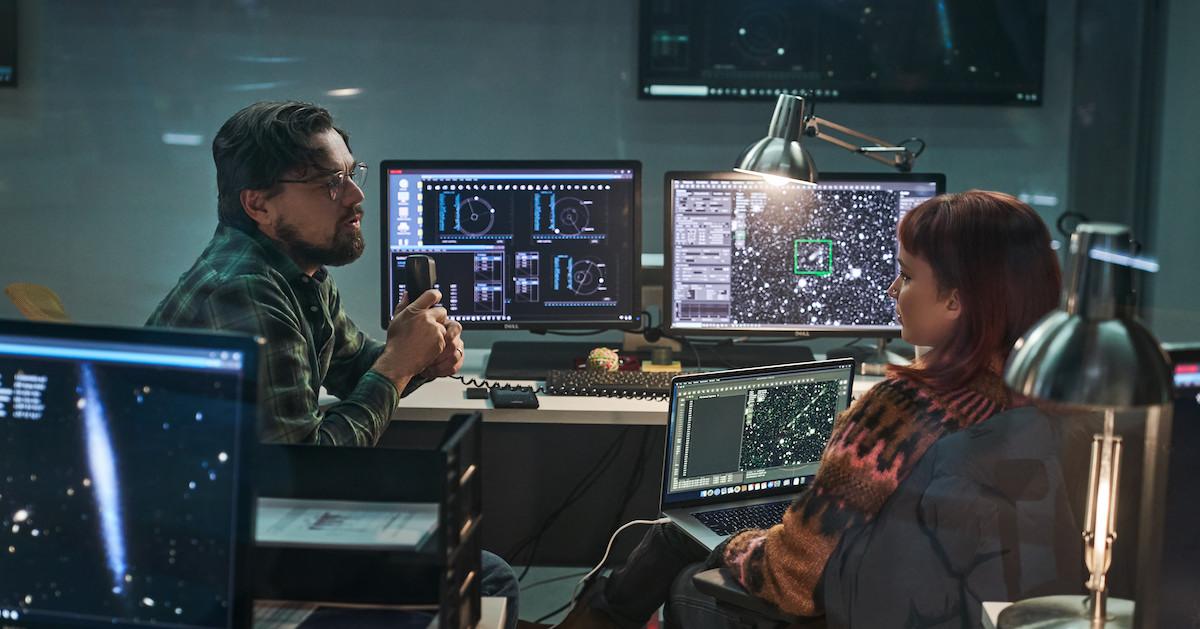 You've likely heard about the film Don't Look Up, which tells the story of two astronomers (played by Jennifer Lawrence and Leonardo DiCaprio) who find out about a comet that's about to destroy planet Earth. The film has been deemed an allegory for climate change, and ironically, only weeks after its release, we're finding out that a real-life asteroid is heading towards planet Earth. Supposedly, it will just miss us, but we can't help but wonder if asteroids are connected to climate change.
Article continues below advertisement
"We have this very finite window of 10 years to make this transition. If we're not voting for leaders or supporting everything that has to do with climate mitigation, we're going to have a fate very similar to these characters," in a video DiCaprio posted on Instagram, in which he discusses the film. "We're already feeling the ramifications of the climate crisis, and the world is gonna be a different place [for] years to come."
DiCaprio continued, saying the film "brings a mirror to our entire culture and how we deal with bad news, and whether us as a species can evolve to truly focus on what is ultimately the most important issue that's ever faced humanity in the history of civilization."
So, does the incoming asteroid relate to the ongoing climate crisis? Here's what we know about it.
Article continues below advertisement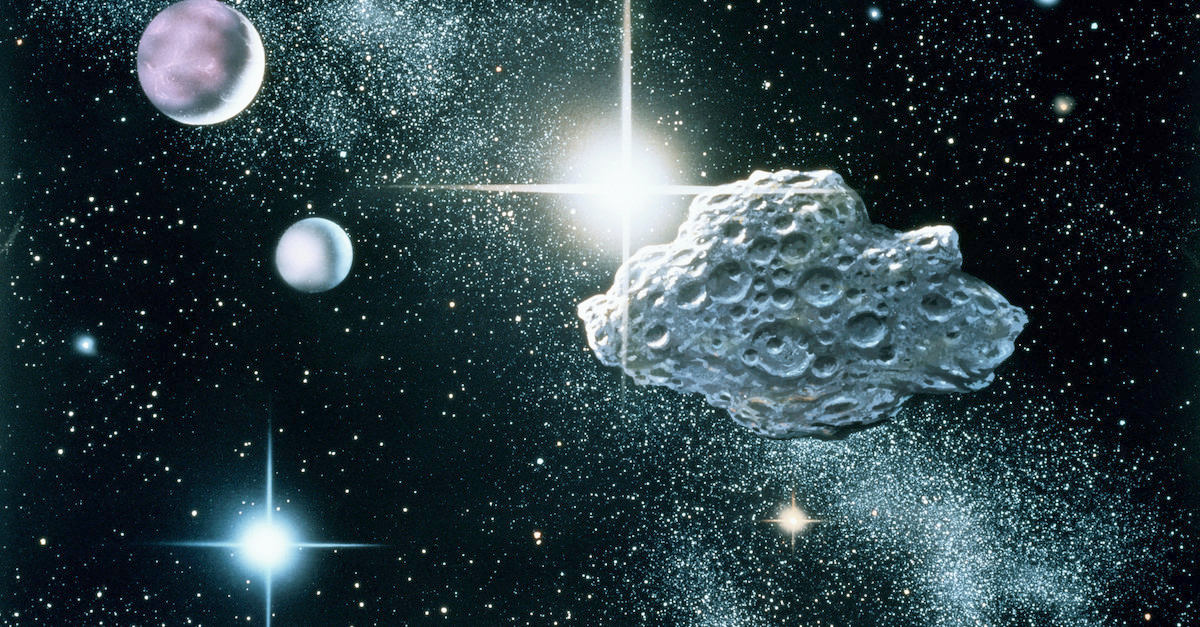 What to know about the incoming asteroid:
Update:
An asteroid that's reportedly the size of the Empire State Building is heading towards planet Earth as we speak. According to CBS News, making its closest encounter with planet Earth on Tuesday, Jan. 18 — but it looks like we'll be just fine, as it should miss us by about 1,231,184 miles. Phew.
Additionally, an asteroid named after Apophis, the Egyptian god of chaos, is spiraling towards Earth, according to ABS CBN News. Russian scientists have calculated that the asteroid, which boasts a massive diameter of approximately 340 meters (1,115 feet) will "skim" past planet Earth, coming within closest proximity in April 2029. By "close proximity," however, we mean that it's going to clear Earth's surface by a whopping 39,000 kilometers (24,000 miles).
Article continues below advertisement
Though some were worried it would hit a satellite, it likely won't.
"The predicted distance of closest approach is out in the region inhabited by [TV] satellites, but the chances of an impact with any satellite there are minuscule given the relative sizes and speeds compared with the volume of space," University of Hong Kong astronomer, Quentin Parker, told ABS CBN News. But it's still a big deal.
"The Earth would still have its closest ever encounter with an asteroid of such scale," he said.
"[Apophis] will pass 10 times closer than the moon and is only about five times Earth's radius away."
This type of asteroid — of this size and force — is expected to affect earth every 100,000 years. The asteroid was officially removed from NASA's risk list after it was determined to miss planet Earth in its trajectory.
Article continues below advertisement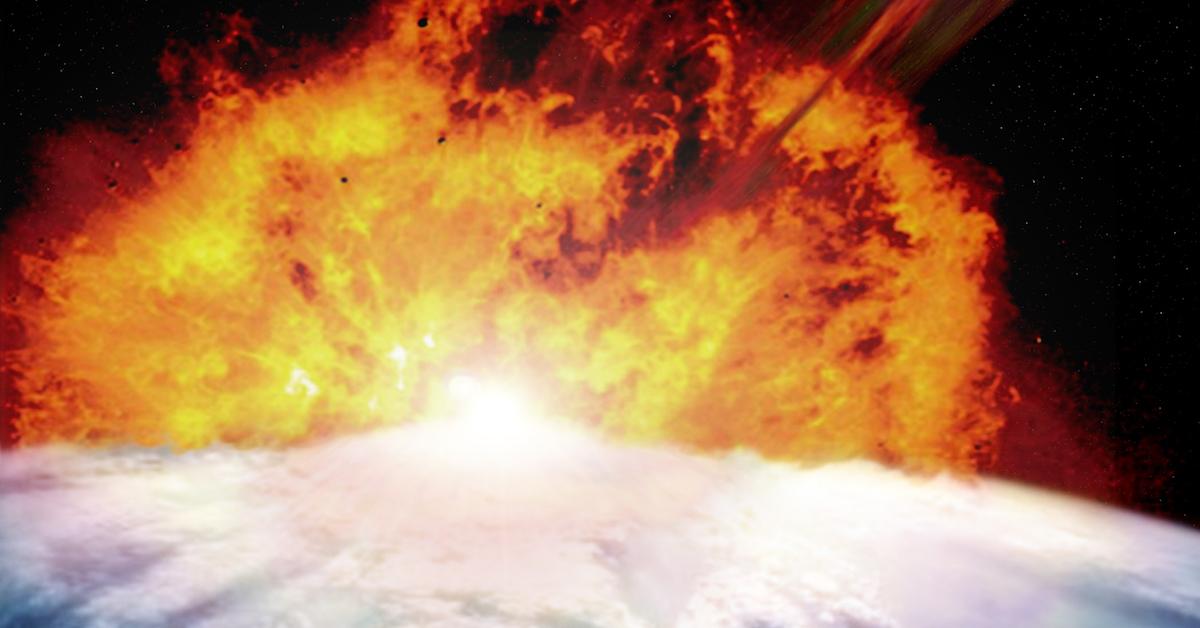 Do asteroids relate to climate change?
Although it seems like the incoming asteroid would have some relation to the ongoing climate crisis, it turns out that climate change doesn't have anything to do with an asteroid's trajectory. Asteroids simply orbit the sun, rotating in their orbit, according to NASA, and sometimes while orbiting, they can drift. However, climate change can be triggered by an asteroid hitting Earth, which is why the dinosaurs ultimately died out.
Article continues below advertisement
According to Science Direct, when an asteroid hits planet Earth, the impact can muster up quite a bit of dust. If enough dust accumulates, it can block the sun's heat from reaching planet Earth, and trigger a mass freezing.
However, the climate crisis that planet Earth is currently enduring has nothing to do with the incoming asteroid, which is simply drifting from its orbit.
This article has been updated.