Donate to These Asian American Charities to Support Communities Nationwide
Show your support right now for Asian American communities in light of the recent Atlanta, Ga. shooting, and donate to these Asian American charities.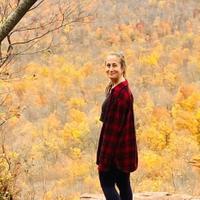 The Asian American population has faced discrimination for for too long — a large wave of people immigrated westward from Asia in the late 19th century, and since, they have experienced tremendous exclusion, violence, and bigotry. And since the coronavirus pandemic, anti-Asian hate crimes have skyrocketed. According to the Center for the Study of Hate and Extremism at California State University, San Bernardino, hate crimes toward Asian Americans have risen by approximately 150 percent.
Article continues below advertisement
Last month, an attacker slashed the face of a Filipino man riding the New York City subway, according to Asian Journal, and earlier this week, a white man in Atlanta, Ga. attacked and murdered eight Asian American women, according to CNN. That said, Asian Americans are yet another marginalized community that is starting to feel increasingly unsafe in the U.S. If you'd like to show your support for these communities, consider donating to these Asian American charities.
NAPAWF Georgia chapter
National Asian Pacific American Women's Forum (NAPAWF) is a community-based nonprofit that works with Asian American women and girls to advocate for reproductive justice, and other critical matters that affect the daily lives of Asian American women. They work on amplifying women's stories, showing up in solidarity for other BIPOC women, advocating for policy changes, engaging local communities, and promoting economic justice. Following the Atlanta shooting, the Georgia chapter is seeking donations.
Article continues below advertisement
Asian American Advocacy Fund
The Asian American Advocacy Fund is a grassroots organization based in Georgia that amplifies the voices of the locally growing Asian American population, fights for the rights of immigrants, and advocates for Asian American leadership statewide. You can donate to a variety of branches within the charity, whether you want to fund local engagement efforts, contribute to a Political Action Committee (PAC), or make independent expenditures in state and local political races.
Article continues below advertisement
Asian American Legal Defense and Education Fund (AALDEF)
Asian American Legal Defense and Education Fund (AALDEF) was created in 1974 to protect and advocate for the civil rights of Asian Americans by combining litigation, advocacy, education, and organization. They work with Asian American communities to identify issues such as immigrant and voting rights, economic justice, educational equity, housing and environmental justice, human trafficking, police misconduct, and more. Donate to help the organization continue doing what they do.
Article continues below advertisement
Asian Prisoner Support Committee
Since 2002, the Asian Prisoner Support Committee has directly supported Asian and Pacific Islander (API) prisoners, and raised awareness about the increasing numbers of incarcerated APIs. The organization has led programs in prisons, organized campaigns and programs, and advocated for several wrongfully incarcerated Asian Americans. Donate to the charity, so they can continue providing support to incarcerated Asian Americans, and raising awareness of bias in the judicial system.
Article continues below advertisement
Asian American Federation
The Asian American Federation (AAF) was established in 1989 to focus on the well-being of Asian American communities in New York. They provide nonprofit support to those in need, engage local communities, work to identify and advocate for economic development and immigrant integration, and promote mental health services within Asian American communities. Donate to AAF's recovery fund that helps small businesses struggling, as well as those affected by hate crimes in light of the ongoing pandemic.
Article continues below advertisement
Red Canary Song
Red Canary Song is a grassroots collective that consists of Asian and migrant sex workers. They advocate for anti-trafficking laws, as well as full decriminalization of sex work. Thousands of sex workers are deported and attacked every year, and sex workers are frequently roped into sex trades. This charity advocates for their rights, and they are always looking for donations.
Article continues below advertisement
What is happening to the Asian American community right now is unthinkable, and as Americans, we need to do better. Consider donating or getting involved with one of these many charities, to support Asian American communities mourning across the country at this moment in time.