This App Is Saving Restaurant Food Waste — And Can Save You Tons of Money on Takeout
The restaurant industry has started taking a stand against climate change by offering more vegan and vegetarian items, and by making sure to locally source their ingredients; however, one thing that's particularly difficult to combat is food waste. Oftentimes, restaurants will simply toss whatever they don't use, including items that are no longer deemed "fresh," despite the fact that they are still perfectly safe to eat.
Article continues below advertisement
To combat this, a new app called Too Good To Go is fighting food waste by delivering surplus food items to customers at a reduced price.
"The reality is reducing food waste is one of the most impactful ways to help the environment and everyday changes, like using the Too Good To Go app, are a great way to start. By the time a consumer uses the service two times, they'll have prevented the CO2e (equivalent) of charging 638 smartphones," Too Good To Go co-founder, Lucie Basch, said in a press release.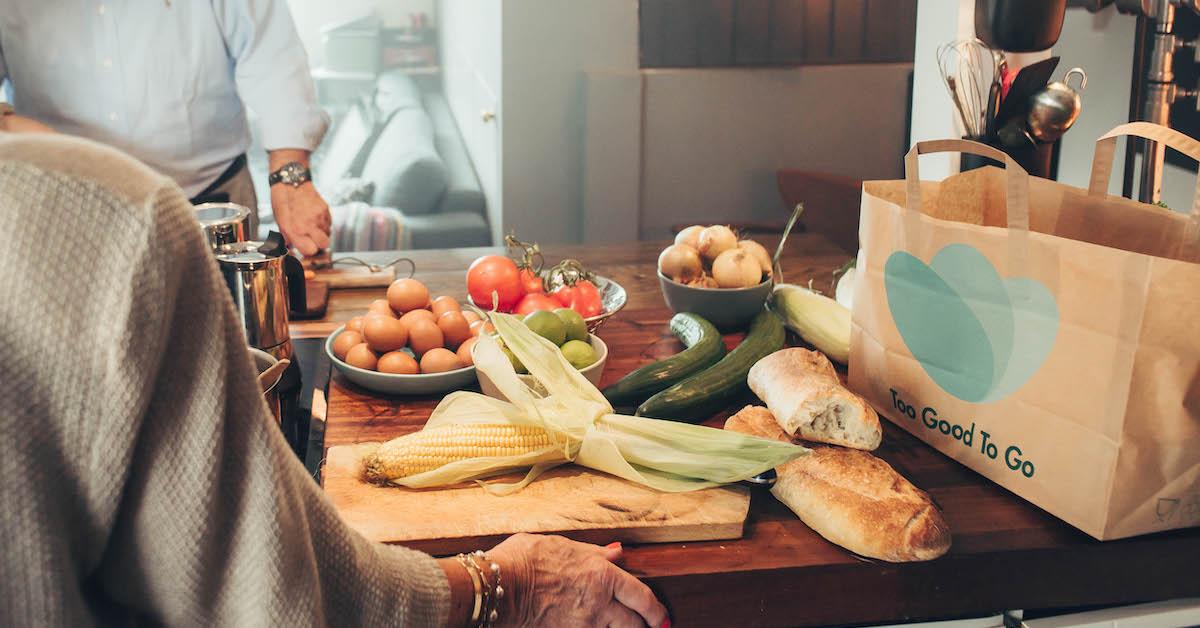 Article continues below advertisement
Here's how Too Good To Go works:
In September 2020, Too Good To Go made its U.S. debut in New York City for iOS and Android to combat restaurant food waste. Too Good To Go is a smartphone app that connects restaurants, cafés, bakeries, and even grocery retailers to nearby residents who can "save" meals by purchasing items that would be thrown out for about a third of the regular price, as per the press release. Each customer receives "Surprise Bags" filled with an assortment of goodies, grocery items, and more.
There are different sections on the app for users to receive different types of food, including: "Baked Goods," "Meals," "Groceries," and "Pick Up For Dinner." There's even a "Vegetarian Surprise Bags" section, for any and all meatless and users on the app to save a few plant-based meals and ingredients from premature disposal.
Article continues below advertisement
In the app, there's also an option for customers with a little extra cash to donate to those in need. In New York and Boston, the app partnered with Rethink Food and The Greater Boston Food bank, to support food-insecure communities. A little goes a long way, so it's an incredible cause, to say the least.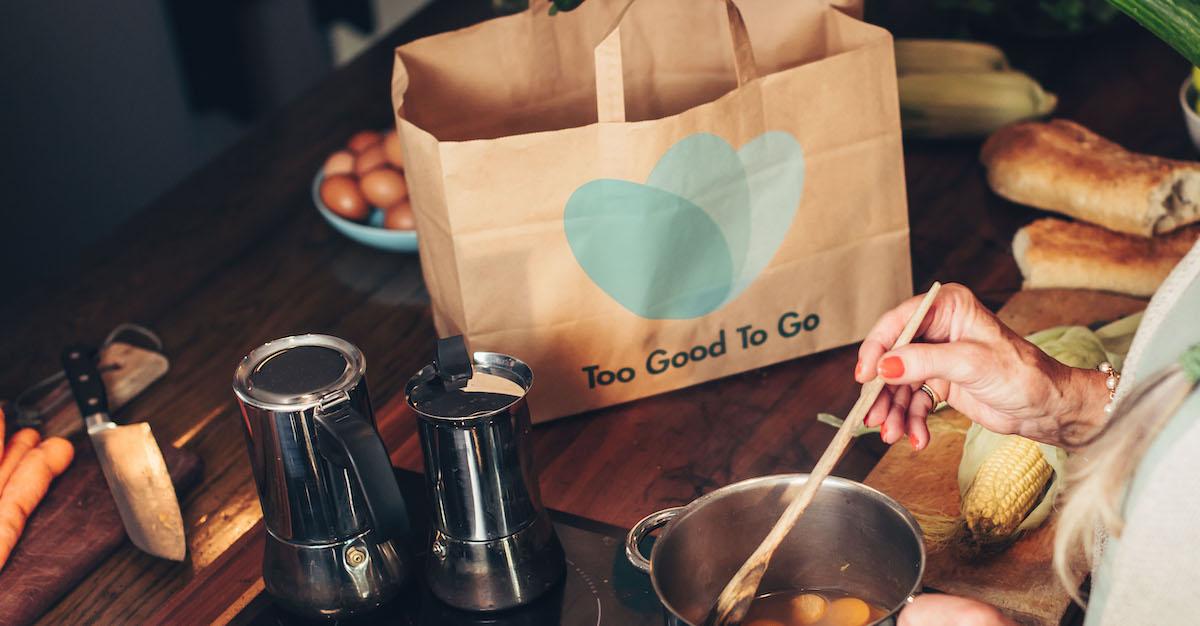 Article continues below advertisement
This is going to be truly revolutionary for New York City.
In New York alone, there are already 300 restaurants on the app from Brooklyn, Manhattan, and Queens, including hot spots such as Ladurée, Tartinery, Breads Bakery, Black Seed Bagel, Stumptown Coffee, and Prince Street Pizza. On average, New York wastes 1.31 million tons of food every year, though 86 percent of residents want to help combat the problem. The app also launched in Boston in early October, and they plan to expand to more cities in 2021, so hopefully, it will catch on even more.
"Our model has been to bring the Too Good To Go solution to some of the biggest cities in the world, helping inspire and empower large communities to take action swiftly. The team has set its aspirations high by picking NYC because the opportunity to make an impact is so great. We're excited to show people it's an easy, fun, and delicious way to start making a positive impact now," Basch said.
Article continues below advertisement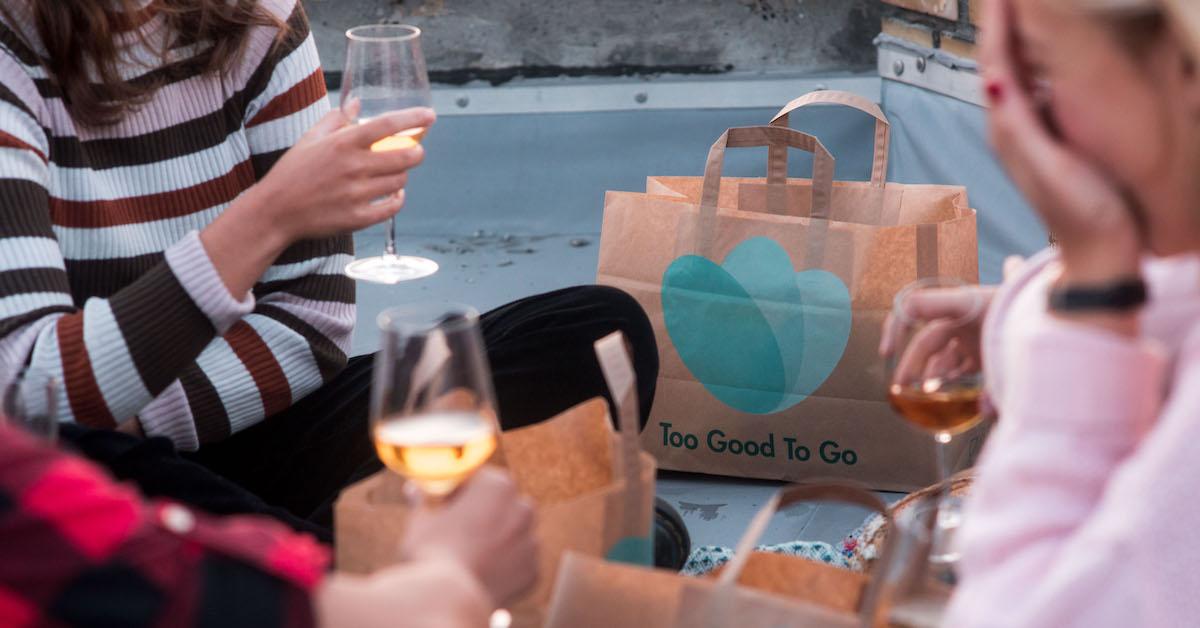 Too Good To Go is currently expanding, and is on its way to becoming a worldwide food saver.
Too Good To Go is a total game-changer for those who want to save a little cash — as well as the planet — at the same time. It's currently available in 15 countries across the globe, including Italy, Spain, the U.K., and France. As of September, it boasted upwards of 25 million downloads, and that number will hopefully continue to increase, saving meals across the globe.
"While climate change issues often feel overwhelming, this is an immediate win for restaurants, consumers, and the environment that can make an impact right away," said Gaeleen Quinn, Too Good To Go's East Coast Director. "We look forward to expanding to all five boroughs and are excited to be a part of a positive movement that also helps advance New York City's ambitious Zero Waste goals."