Here's How to Treat Fleas — the All-Natural Way
Next time your pet has fleas, try treating him/her with these DIY, all-natural treatments!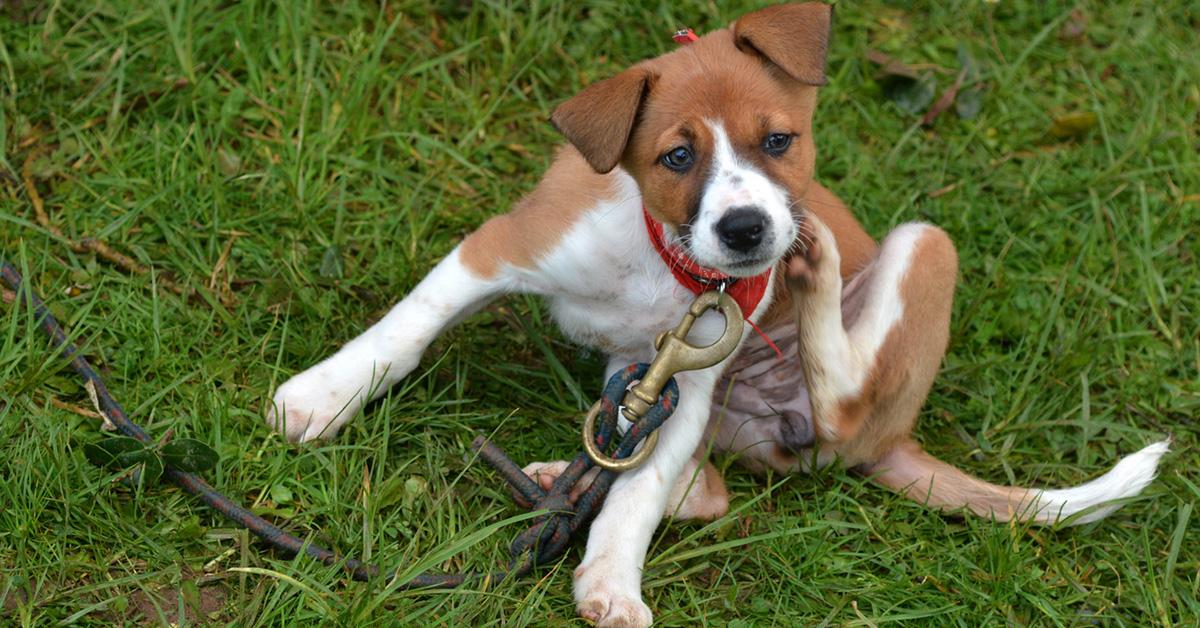 Nobody — I mean, nobody! — wants fleas. Not dogs, not cats, and certainly not humans. But did you know that many commercial flea medications can actually do more harm to your pet than good? Topical flea treatments might even contain toxic insecticides like popoxur and tetrachlorvinphos — two chemicals that can negatively affect your pet's brain development and even cause cancer.
So, why go the toxic route when you can rid and prevent fleas in both a non-toxic and zero-waste fashion? The following flea treatments are all-natural and are either available in sustainable containers such as glass or can be bought in bulk, making them the more environmentally-friendly options.
Keep reading for four all-natural flea treatments!
Article continues below advertisement
Apple Cider Vinegar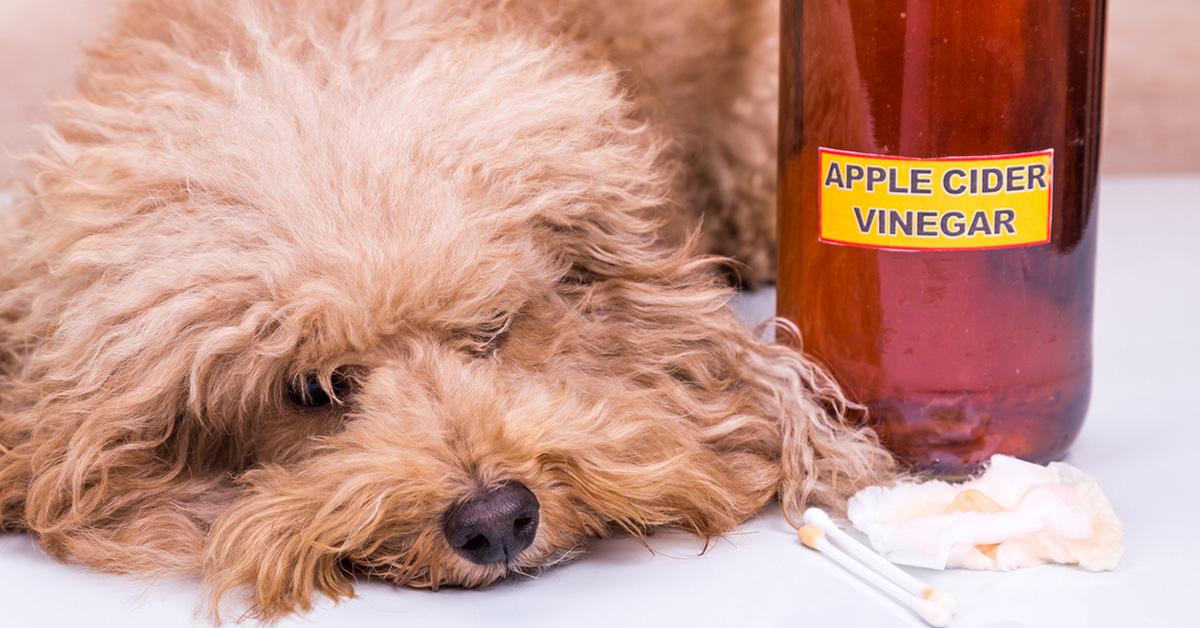 There are many useful, zero-waste uses for apple cider vinegar around the house and flea treatment is one of them. It has been used to prevent pesky fleas for years thanks to its strong acidic levels and odor. While it is true that fleas hate apple cider vinegar, ACV can't get rid of fleas, only prevent them. As it so happens, apple cider vinegar is also super healthy for dogs as it is alkaline-forming in the body, which means it can balance out your dog's blood's pH levels that can become acid-heavy. It also does wonders for a dog's dry skin and adds shine to their coat!
To use apple cider vinegar for flea prevention, you can bathe your dog in ACV. Massage the vinegar into your dog's coat, let it sit for 10 minutes, then rinse your dog.
You can also apply ACV as a flea treatment through your dog's water or food. Add just a teaspoon of ACV in their water or into their food. Mix it up!
Lastly, make an all-natural flea spray by mixing 1 part ACV with 1 part water. Spray the mixture onto your dog's coat to prevent fleas.
Article continues below advertisement
Diatomaceous Earth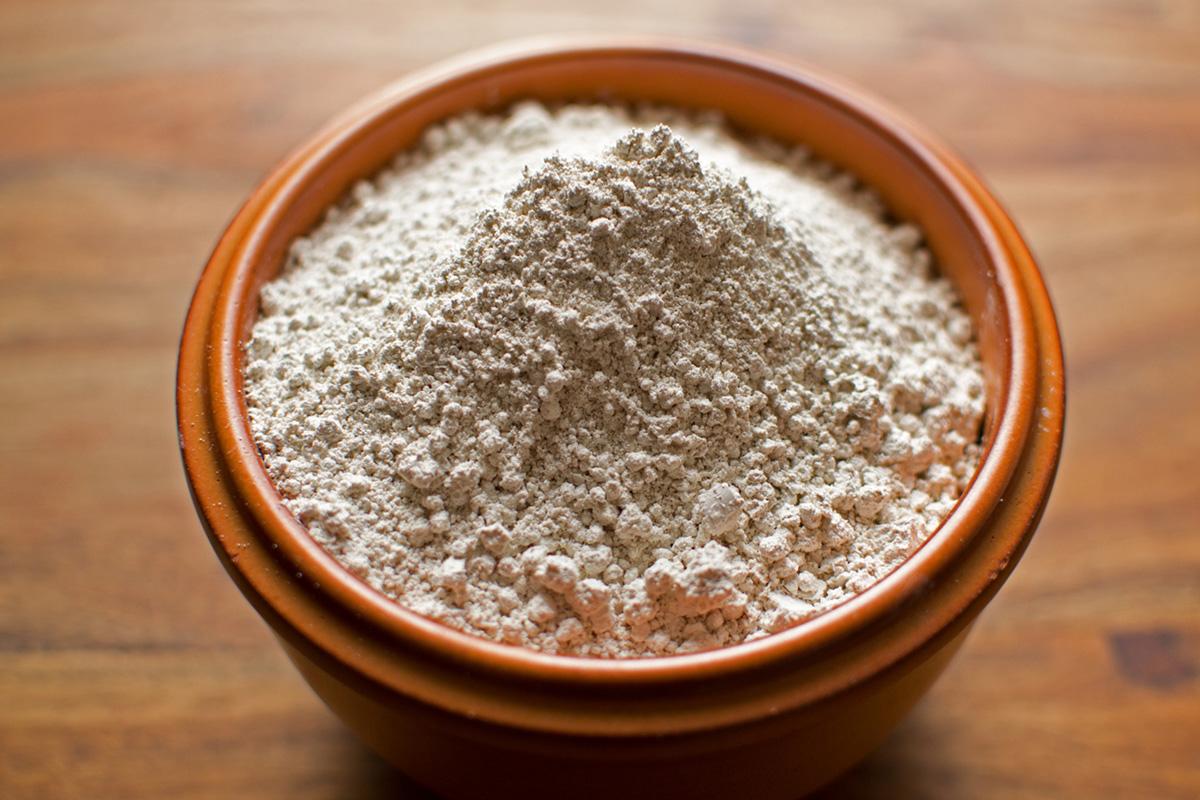 Food-grade Diatomaceous Earth — available in bulk on Amazon — is a safe and all-natural way to kill fleas. So, what the heck is it? DE is made up of fossilized remains of aquatic diatoms, a naturally-occurring sedimentary rock that crumbles into a white powder. This powder is shard-like and kills off fleas — and even other yucky bugs like bed bugs! Because it's fine but also shard-like, DE causes fatal cuts to the bugs' exoskeletons. The bugs then dehydrate and die.
Article continues below advertisement
When you purchase DE you want to make sure it's food-grade. Sprinkle it everywhere your dog spends time, particularly inside: bedding, carpet, furniture, toys. You can even sprinkle it directly onto your dog's coat near the base of their tail. (That's most commonly where fleas like to hide!) After the powder sits for at least two days, you can vacuum it up.
Article continues below advertisement
Essential Oils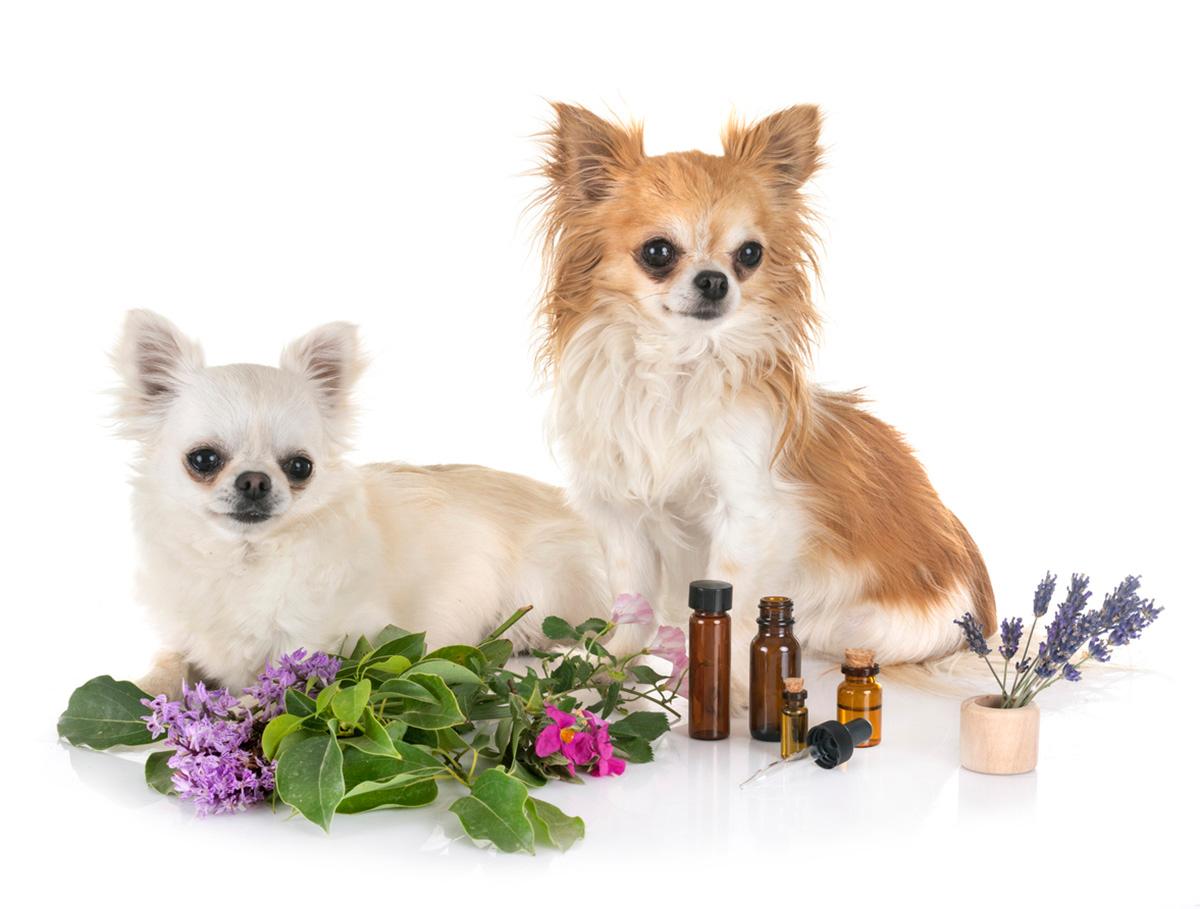 When using essential oils to treat fleas in animals, you always want to use a carrier oil. A carrier oil is another oil like olive, coconut, or avocado that dilutes the potency of an essential oil. To use essential oils to treat fleas, you can wash your dog's bed and add several drops of essential oil into the laundry, or dilute the essential oil with water and make it into a DIY flea spray.
Article continues below advertisement
The following essential oils are great for ridding and preventing fleas (and other bugs like bed bugs and mites, too):
Eucalyptus
Cedar
Lavender
Lemongrass
Article continues below advertisement
Lemon-water Flea Spray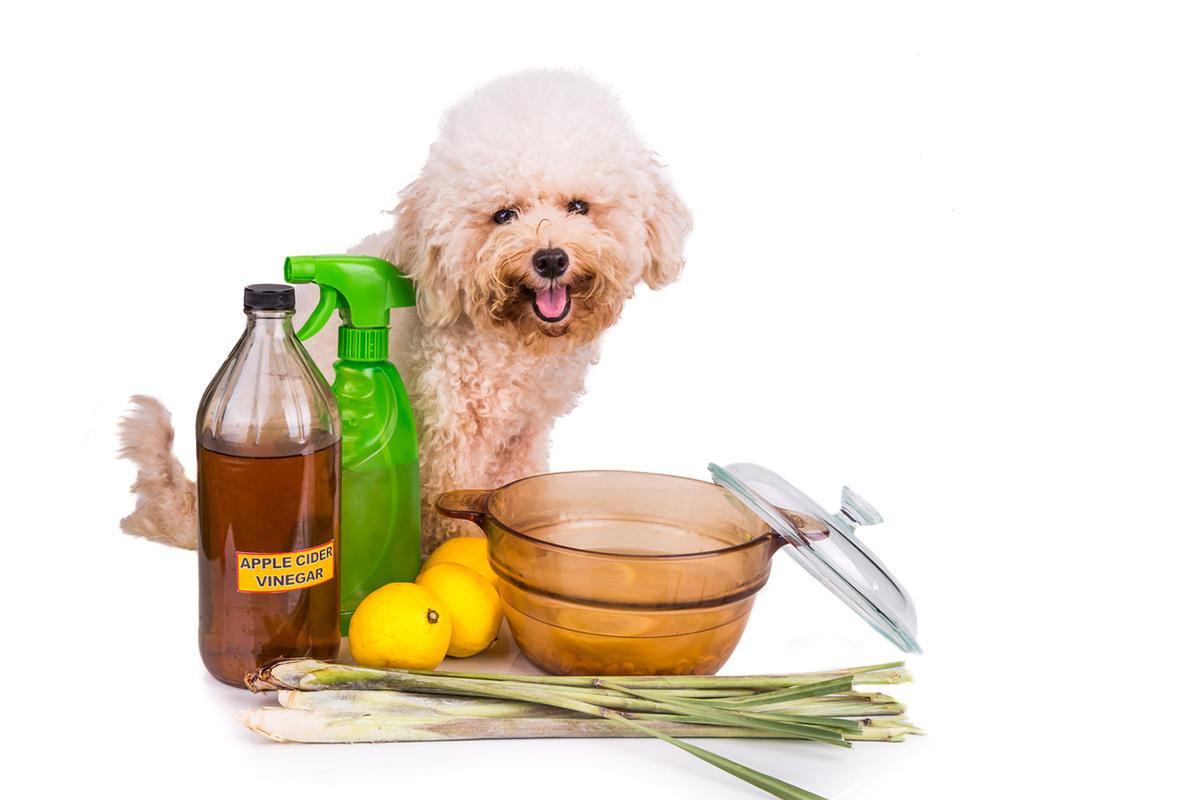 Speaking of making DIY flea spray, a mixture of lemon and water can do wonders for breaking down fleas. Squeeze a lemon into a spray bottle, then dilute with water. Spray directly onto your pet's fur to kill off and prevent fleas. Fleas despise the citrusy scent, so let it settle in a few days before washing it out.
You can also cut a lemon in half and rub it on your cat's fur. But be wary: Cats also hate the smell of citrus. If your cat is particularly a citrus-hater, this method might not be the best for your pet.
Article continues below advertisement
Nematodes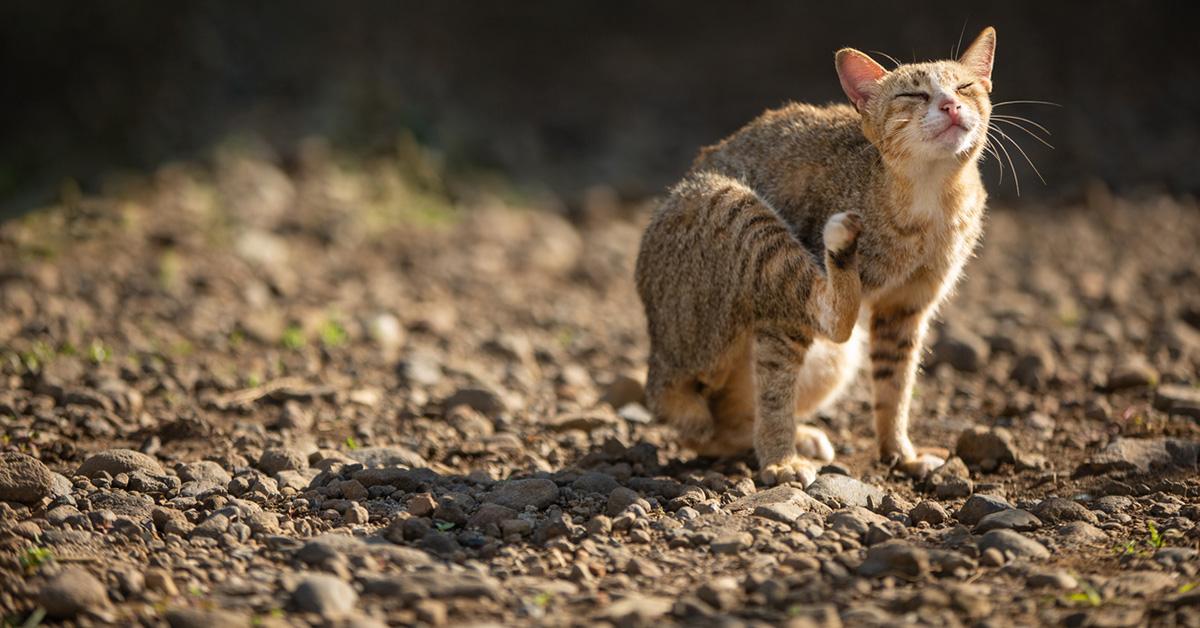 What is nematode? Nematodes are wormlike animals found naturally in the soil. You can find nematodes — and buy them in bulk — at garden centers or online. Nematodes can control tons of garden pests, which is great for managing your garden. But did you know they also eat fleas?
Article continues below advertisement
To use nematodes as a method of flea treatment, add water to the package, then spray the nematodes throughout your yard using a hose or watering can. Unlike the other flea prevention and treatment methods here, nematodes are actually applied to the yard to deter fleas from coming in contact with you or your pet in the first place. For the most efficient use of nematodes, apply them to your lawn in spring, summer, and fall.