Almost 40 Homes Evacuated in Western Washington, Due to the Williams Lake Wildfire
The Williams Lake wildfire has evacuated about 40 homes, and because of dry and unusually windy conditions, authorities worry it will get worse.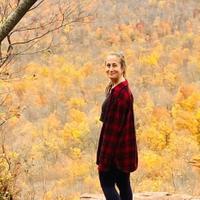 The PNW is no stranger to wildfires, especially over the last few years.
Right now, at least 40 homes in Washington state are being evacuated, thanks to a fire near Williams Lake in the Spokane County city of Cheney. More than 1,000 acres have been scorched since the fire ignited earlier this week, and the flames have been especially difficult to contain, thanks to unusually arid conditions and high winds.
Article continues below advertisement
As of publication, it's only about 10 percent of the fire has been contained. Spokane County Fire District 3 Chief, Cody Rohrbach, told Spokesman it's been one of the most challenging fires he's faced in his career.
"In 28 years of fighting fire, I've never seen them like this, and so it's really proved to be challenging for firefighters on the ground," Rohrbach said of the grass.
Those facing mandatory evacuations can seek shelter and aid at Cheney High School, which is allowing pets, too. They are currently trying to figure out something to shelter residents' livestock, as well.
"Red Cross volunteers are working to open a shelter at Cheney High School by 10 p.m. in response to the Williams Lake Fire," Red Cross NW tweeted on Aug. 3. "Please follow the recommendation of local officials and get to safety if you are in an evacuation zone."
Article continues below advertisement
Extinguishing the Williams Lake fire has been incredibly difficult for Washington firefighters.
On Wednesday, Aug. 3 in the afternoon, a fire was reported to have ignited near Williams Lake in Cheney, Wash., and unfortunately, extinguishing it has been no easy task.
Article continues below advertisement
By Thursday, Aug. 4 at around 8:30 a.m., the Williams Lake Fire was considered to be only 10 percent contained, with more than 1,000 acres scorched, according to KREM 2 News. While most of the affected areas have been rural, containing the blaze has been difficult due to rocky, broken terrain, dry conditions, and high winds.
Catch footage of the fire in the video, embedded below.
Article continues below advertisement
What caused the Williams Lake fire?
On Wednesday, shortly after the fire was reported, two tankers and fireboss planes from Spokane, Wash. were initially sent out to help try and contain the blaze. Now, a few helicopters are being deployed to help extinguish it. The Red Cross is also providing shelter and aid to those affected.
Even though no primary residences have succumbed to the fire as of publication, at least three other structures have been destroyed thus far. Level 3 evacuations remain in place for at least 39 homes in the area, which according to Kyle Simchuk of KREM 2 News, means those living nearby should plan to "leave immediately."
Fortunately, no injuries or fatalities have been reported as of publication. The cause of the fire is under investigation, with updates to come. But based on the not-so-ideal weather conditions in the PNW as of lately (a lack of precipitation, high winds, and unbearably high temperatures) it seems like natural causes are likely.
But we will probably hear more about it in days to come.