Experts Worry Oil Spill Off the PNW's San Juan Islands Will Affect Local Orcas
Local orca whales and other walks of life are in danger after a fishing boat sank and spilled oil in the Salish sea, just off the San Juan Islands.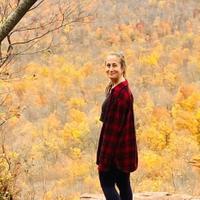 This past weekend, a fishing boat called the Aleutian Isle sank in the PNW's Salish Sea. And unfortunately, as a result, it triggered a major oil spill just off Washington's San Juan Islands.
Based on the light flow of the oil, experts worry it's going to be very difficult to clean up. Luckily, most of it was diesel, which can sometimes evaporate. But experts hope it won't pose a risk to marine life in the surrounding waters.
Article continues below advertisement
Canadian marine oil spill consultant, Gerald Graham, stated via CBC News that the only way to clean up the oil would be to block the leak, and siphon what's remaining of the oil.
"In the open water, there's virtually nothing you can do because the oil would either splash over a boom or go under it," he explained.
Graham is mostly worried about resident orcas — oil can irritate their skin, and the vapors can be poisonous to them.
"[The orcas] usually make a beeline for Haro Strait [between Vancouver Island and San Juan Island] and go up the west coast of San Juan Island, hugging the coast. This time they turned around, so it is extremely fortunate," he added. "We'll keep an eye out for them."
Article continues below advertisement
What to know about the Aleutian Isle oil spill:
The Aleutian Isle's crew members thought they were embarking on a relaxing fishing trip, but around 2 p.m. on Sunday, Aug. 13, everything went south. Somehow, the 49-foot fishing vessel ended up sinking between Washington's San Juan Islands and Vancouver Island.
According to CBS6 they couldn't pinpoint what happened, but once oil started leaking in both U.S. and Canadian waters, both country's coast guards responded to the incident.
Article continues below advertisement
Although the fishing boat's crew was fortunately rescued before the ship sank, the boat was carrying about 2,600 gallons of oil and diesel on board. Since the incident, the sunken ship has leaked several gallons across the Salish Sea, creating a 1.5-mile oil sheen.
The mess is now being cleaned up by a subcontractor, and although it can't easily be removed due to its light flow, absorbent booms are being utilized to get the job done efficiently and as quickly as possible.
"We are working with government and industry partners to ensure an efficient and effective containment and recovery response," Coast Guard Lieutenant Commander Brian Dykens stated, per CBS6. "The local public, the environment and protected marine species are our top priority."
Check out drone footage of the spill from the Washington Department of Ecology, below.
Article continues below advertisement
What will happen to the Salish Sea orca whales?
Although experts were concerned about those aboard the Aleutian Isle, they're now most worried about local orcas.
"It's scary because we know one catastrophic oil spill could spell the end of the Southern Residents," Monika Wieland Shields, the founder of Orca Behavior Institute, stated via FOX13. "We've been talking about the threat of oils spills for years – so it's very concerning and frustrating if we're not prepared for something like this."
Once the spill is cleaned up or the fuel dissipates, experts wonder how the whales will be affected once things go back to normal — they're hoping for the best, but this is certainly a wake-up call, as matters like these are likely to occur again.