Nearly 100 Pilot Whales Were Stranded on an Australian Beach — Here's What Happened
On July 25, 2023, a pod of nearly 100 long-finned pilot whales became stranded on an Australian beach. Here's what happened to them.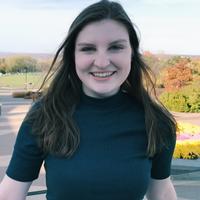 Article continues below advertisement
On July 25, 2023, a long-finned pilot whale pod was stranded on Cheynes Beach in Western Australia. The pod was huddled together in a group 328 feet offshore. Sadly, they quickly washed ashore, prompting hundreds of volunteers, veterinarians, and wildlife experts to act.
What happened to the pilot whales? Here's what to know.
Article continues below advertisement
What happened to the pilot whales stranded on a beach in Australia?
In photos and video first captured on July 25 by Allan Marsh of Cheynes Beach Caravan Park, a pod of long-finned pilot whales washed up on the beach, where residents scrambled to help them. The Guardian reports that an estimated 96 whales were spotted in the water.
By the morning of July 26, at least 51 whales had died, reported CNN. Officials from the Parks and Wildlife Service of Western Australia and 250 volunteers rushed to the beach to rescue the remaining 45 whales. Unfortunately, rescuers' best efforts were not enough to help the whales. The volunteers attempted to submerge the whales as they gently pushed them to deeper waters, supporting them for over nine hours during the day.
Article continues below advertisement
However, after 45 minutes of movement, the Parks and Wildlife Service wrote on Facebook that the whales became "re-stranded further along the beach." That's when the Parks and Wildlife Service made a difficult call.
"Within an hour of beaching, veterinarians had assessed the whales and confirmed they were displaying signs of rapid deterioration," the Parks and Wildlife Service wrote. Two of the whales had died of natural causes during the rescue attempt.
Article continues below advertisement
"Our incident management team then determined the most appropriate and humane course of action was to euthanise the 43 remaining whales to avoid prolonging their suffering."
The post also thanked the many volunteers and veterinarians that had helped in the rescue attempt, including the Perth Zoo, The City of Albany, and more.
Article continues below advertisement
Volunteer Mike Conway wrote on Facebook of the event, "Supporting a 1+ tonne beautiful creature for so long really creates a bond and there were so many emotions we went through, as I'm sure, every volley involved bonded with a mammal (if not the entire pod) Every now and then our whale would take off only to find and nuzzle another whale so we can only assume they were checking in on each other."
It's currently unclear what led to the pilot whales getting stranded on the beach in the first place. Wildlife researcher Vanessa Pirotta told CNN that because the pod was huddled together before their beaching, "It could be that they are trying to avoid a predator, like a killer whale."
Hopefully, in the future, the incident will not repeat itself.