North London Water Main Broke, Triggering "Tsunami-Like" Floods — What Caused It?
A water main in Islington, a north London neighborhood, broke, resulting in floods, evacuations, and property damage. How does this happen?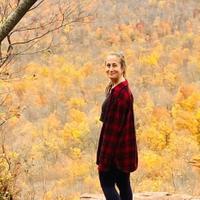 Residents of Islington, a North London neighborhood, are facing treacherous floods after a water main broke, triggering "tsunami-like bursts" of groundwater. Homes have been destroyed, residents have been evacuated, and as of publication, four rescues have been made.
But what causes a water main to break? Evidently, the ongoing heatwaves, as well as negligence from the local water company, may be to blame.
Article continues below advertisement
Former Undertones frontman Feargal Sharkey, who also lives in North London, pointed to Thames Water following the water main burst.
In a tweet, which was accompanied by photos of the mess, Sharkey wrote: "Now you know what decades of underinvestment looks like. Hornsey Road, London, N7 at 8:30 this morning. Wouldn't that be right @thameswater."
The company announced water would be back shortly.
"We've been using temporary pumps to restore water pressure levels and most customers should be back in supply and have their water pressure returned to normal," the statement reads, per The Guardian.
"We've also been proactively contacting everyone in the affected area who has pre-registered with us as having special requirements, such as being medically reliant on water, so we can make sure we give them the help and support they need."
Article continues below advertisement
What to know about the Islington floods:
About 50 properties have sustained damaged, four residents have required rescuing, and several have been evacuated after a water main burst in North London's Islington neighborhood, according to The Independent. About 4 feet of water rushed down Hornsey Road, which locals have been comparing to a tsunami due to its massive size and strong force.
As a result, several roads have been closed, and 70 firefighters were called to the scene.
Article continues below advertisement
"It happened about 7 a.m. and within minutes there was flooding like a tsunami," a nearby pub stated, via The Independent.
"The fire service were down very quickly and we hope along with Thames Water, they can get things back to normal as quickly as possible," it continued. "It happened when the pub was shut but as we get through the morning, it may impact us but fingers crossed it gets sorted. We have got one eye on our cellar as that would get hit first. Let's hope for a positive outcome."
The Emmanuel Church is currently being used as a shelter, for water distribution, and for bathrooms, for people in need. People are still being evacuated, and flood water is still being diverted.
But why did this happen? What causes a water main to break?
Article continues below advertisement
What causes a water main to break?
When a water main breaks, it means there are cracks in the underground pipes of the water distribution system. Groundwater is then pushed upwards upwards, and as a result, the streets flood with rushing water.
This can be caused by a number of things. The ground may be shifting, or it could be caused by drastic temperature swings. But in this case, it seems to be due to corrosion.
The water utility system needs updates, according to The Guardian, which is why many are blaming the water company, Thames Water. The city of Islington has faced water main breaks and floods in the past, so this is an ongoing issue.
Whether this is an environmental injustice, as it's a highly diverse neighborhood, or if it's simply negligence is unclear. But it's crucial that updates are made, so issues like this don't continue.