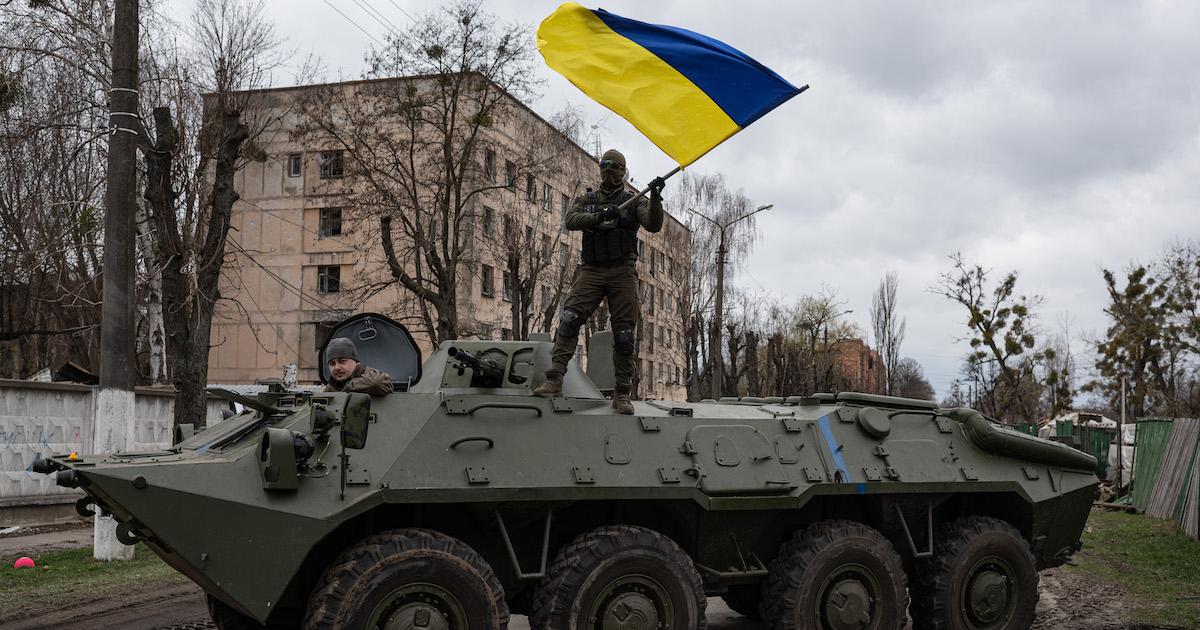 Russian Missiles Severely Damage Ukraine Power System — but the War Is Enabling a Clean Energy Transition
Ever since Russia invaded Ukraine in February of this year, the fossil industry has faced major repercussions, and oil and gas prices have largely increased around the world. The war even prompted OPEC to ramp up oil production, as many countries decided to cut ties with Russian oil. But recently, Russia began sending missile strikes straight into Ukraine energy infrastructure, destroying grids and causing power outages.
Article continues below advertisement
Interestingly, a new report actually found that overall, the war will probably help increase humanity's use of renewable energy sources and decrease our reliance on fossil fuels, as reported by The New York Times. How exactly is the war helping facilitate this deeply needed transition? Keep reading to learn more about how the war has affected Ukraine's energy grid and global energy.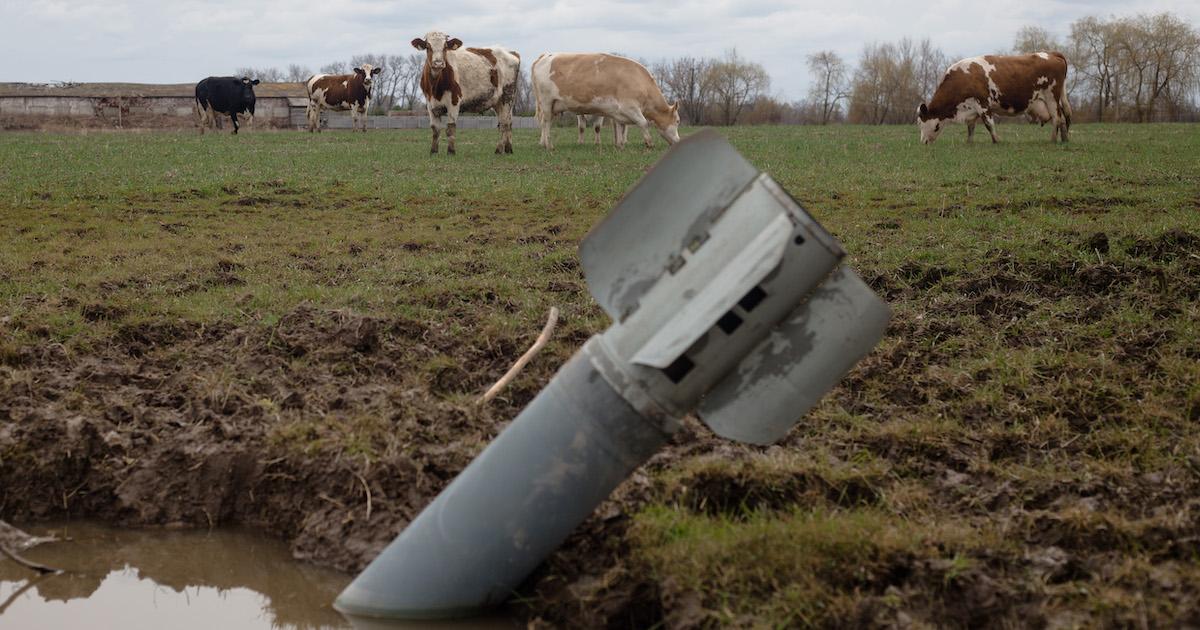 Article continues below advertisement
Ukraine energy infrastructure has been damaged by Russian missiles.
In the early hours of the morning on Saturday, Oct. 22, Russia launched a missile strike at Ukraine, as reported by Politico. The missiles hit various major pieces of energy infrastructure across the country, which caused power outages affecting hundreds of thousands of people, Ukraine officials confirmed, as per the news outlet.
In fact, these attacks on Ukraine's energy infrastructure began earlier this month — according to The Economist, between Oct. 10 and Oct. 24, Russia has shot over 200 missiles and kamikaze drones at Ukraine's electrical-power grid. According to Al Jazeera, 40 percent of Ukraine's power system has been harmed, and government officials are telling locals that power outages could last for weeks — or even for the entire winter.
Article continues below advertisement
With all of these power issues and outages, the Ukrainian government is advising citizens who fled the country to remain abroad through the winter. "I wanted to ask [them] not to return. We need to survive the winter," Deputy Prime Minister Iryna Vereshchuk stated in an interview on Tuesday, as reported by Al Jazeera. "To return now is to risk yourself and your children, your vulnerable relatives."
Vereshchuk is also concerned that if thousands of refugees return home, that will put further stress on the electric grid, making the whole situation worse.
Article continues below advertisement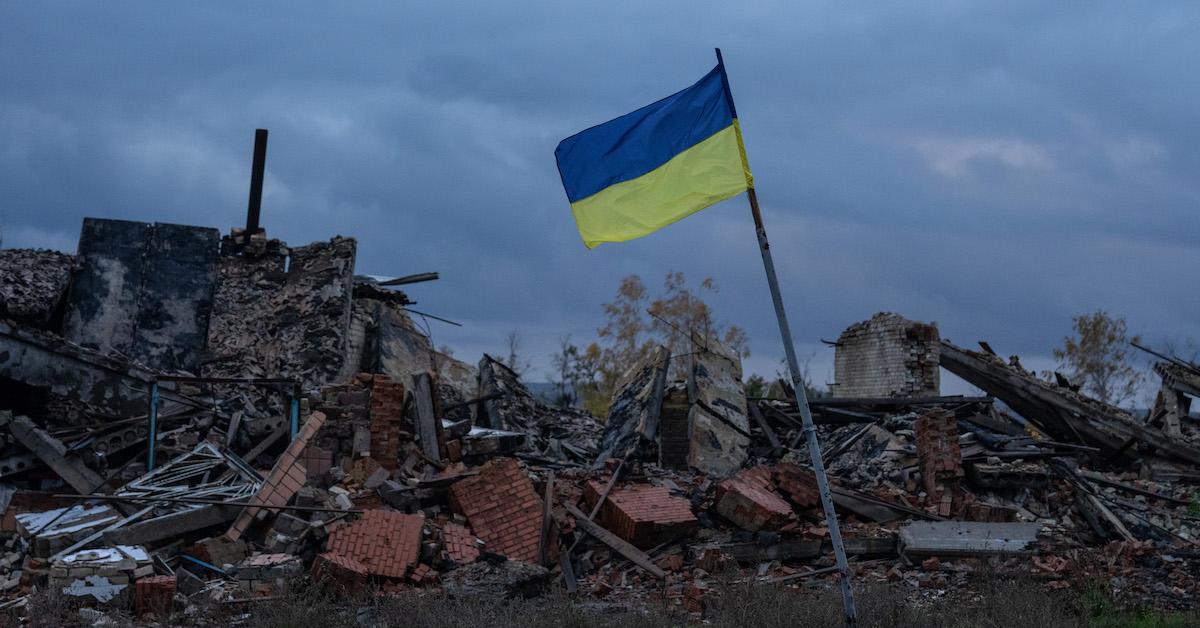 The energy crisis caused by the war could actually help facilitate the transition to a renewable energy economy.
The International Energy Agency (IEA), an intergovernmental organization, just published the World Energy Outlook 2022, a report analyzing the ways the Russia-Ukraine conflict is affecting energy systems worldwide.
Article continues below advertisement
As the World Energy Outlook explains, as markets continue to shift, it seems likely that renewable electricity generation will continue to increase — and fast enough to significantly decrease our use of fossil fuels.
Even though the price of gas and oil has gone up due to the war, that does not mean that the fossil fuel industry will grow — the high prices are actually decreasing the demand for fossil fuels, as per the report.
Article continues below advertisement
The World Energy Outlook also laid out a scenario built on "prevailing policy settings" — and if those were to be followed, then demand for coal would significantly decrease in the coming years, and the sales of electric vehicles would significantly rise. Overall, the current global demand for fossil fuels could currently be at their peak or plateau right this moment, the report believes.
Since the Industrial Revolution, our dependence on fossil fuels has only increased — and it's about time that changes.