U.K. Lifts Fracking Ban to Temporarily — and Irresponsibly — Solve the Energy Crisis
In an irresponsible, temporary attempt to mitigate the ongoing energy crisis, the U.K. has lifted its fracking ban.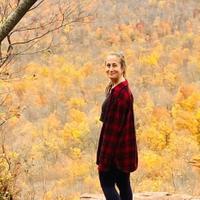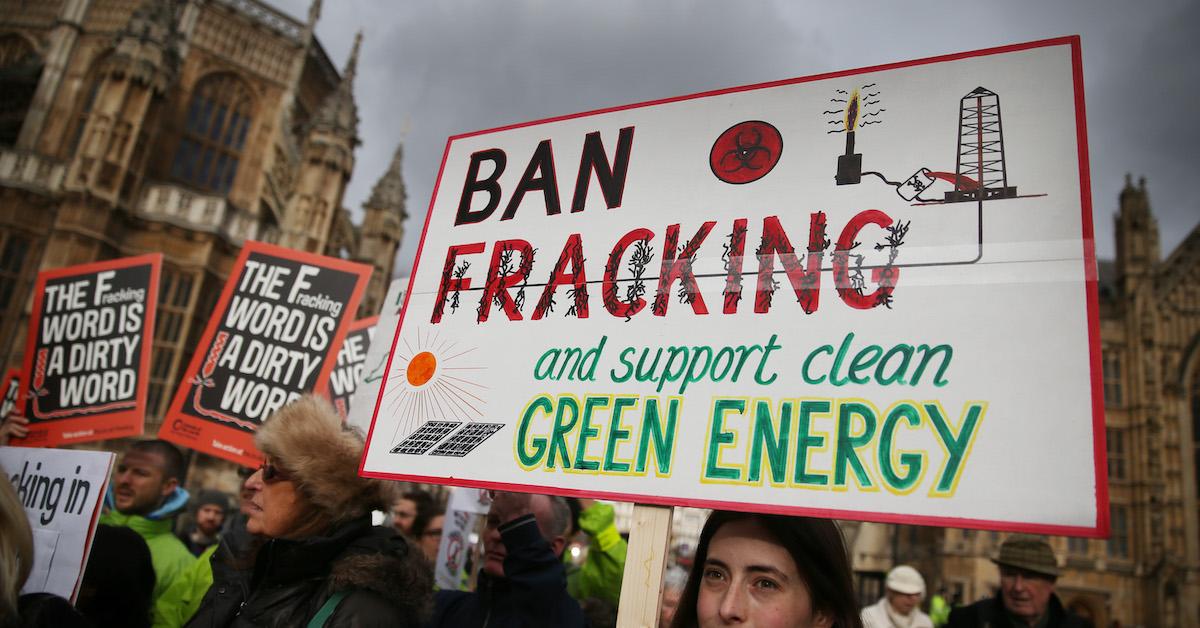 As we know, fracking is truly horrendous for the environment — not only can it trigger earthquakes, but it can also result in oil spills, deforestation, and more. And recently, the U.K. unfortunately decided to lift its fracking ban, in an irresponsible attempt to temporarily mitigate the ongoing energy crisis.
On Sept. 8, the U.K.'s new Prime Minister, Liz Truss, said the country's decision "could get gas flowing in as soon as six months, where there is local support," according to CNBC.
Article continues below advertisement
"In light of Putin's illegal invasion of Ukraine and weaponization of energy, strengthening our energy security is an absolute priority... we are going to ensure the U.K. is a net energy exporter by 2040," Business Secretary, Jacob Rees-Mogg, told Politico EU.
"To get there we will need to explore all avenues available to us through solar, wind, oil and gas production — so it's right that we've lifted the pause [on fracking] to realize any potential sources of domestic gas."
However, experts don't expect prices to go down anytime soon, because it will take so long to reinvigorate the industry. And at this point, they aren't even sure how much gas will be available.
"Even if the risks proved to be manageable and acceptable, shale gas would only make a significant impact to U.K. supply if, over the next decade, thousands of successful wells were to be drilled," Andrew Aplin, Honorary Professor at Durham University, stated via Reuters.
Article continues below advertisement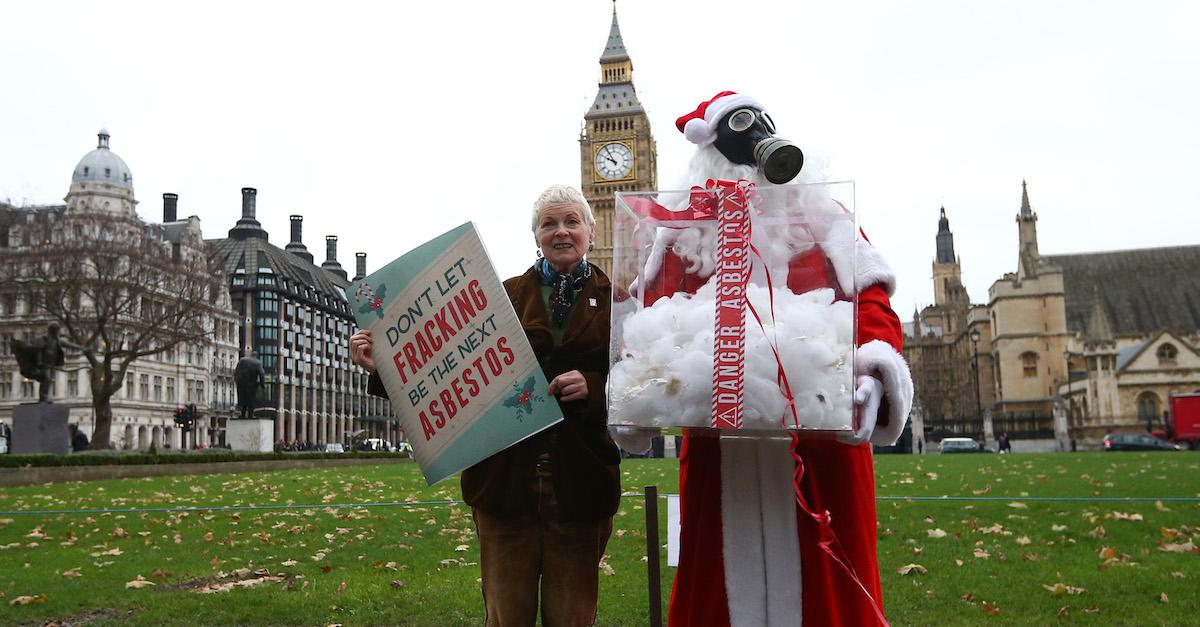 Here's why the U.K.'s fracking ban was lifted:
On Thursday, Sept. 22, the U.K. government lifted its ban on fracking, in an attempt to increase nationwide energy supply after shying away from using Russian oil. According to CNBC, the government insists that fracking will help Britain become a net energy exporter within the next two decades.
The PM and business and energy chief also hope to increase the production of North Sea oil and gas, alongside various renewable energy projects such as solar, wind, and hydrogen.
Article continues below advertisement
The opinions on the fracking ban lift have been mixed — Cuadrilla, the company that previously various U.K. fracking wells, believes fracked gas could power buildings across the country within six months. However, there has been quite a bit of local pushback — only about 27 percent of the general population supported fracking, as of May 2022.
There are also many organizations and campaigns to continue banning fracking across the U.K., in addition to the Welsh and Scottish governments.
Even the country's Finance Minister, Kwasi Kwarteng, feels fracking is not only going to be useless for lowering energy prices, but it will do little to boost domestic energy in the short-term. "The situation we are facing is a price issue, not a security of supply issue," he tweeted. "Additional U.K. production won't materially affect the wholesale market price.This includes fracking – U.K. producers won't sell shale gas to U.K. consumers below the market price. They're not charities."
Article continues below advertisement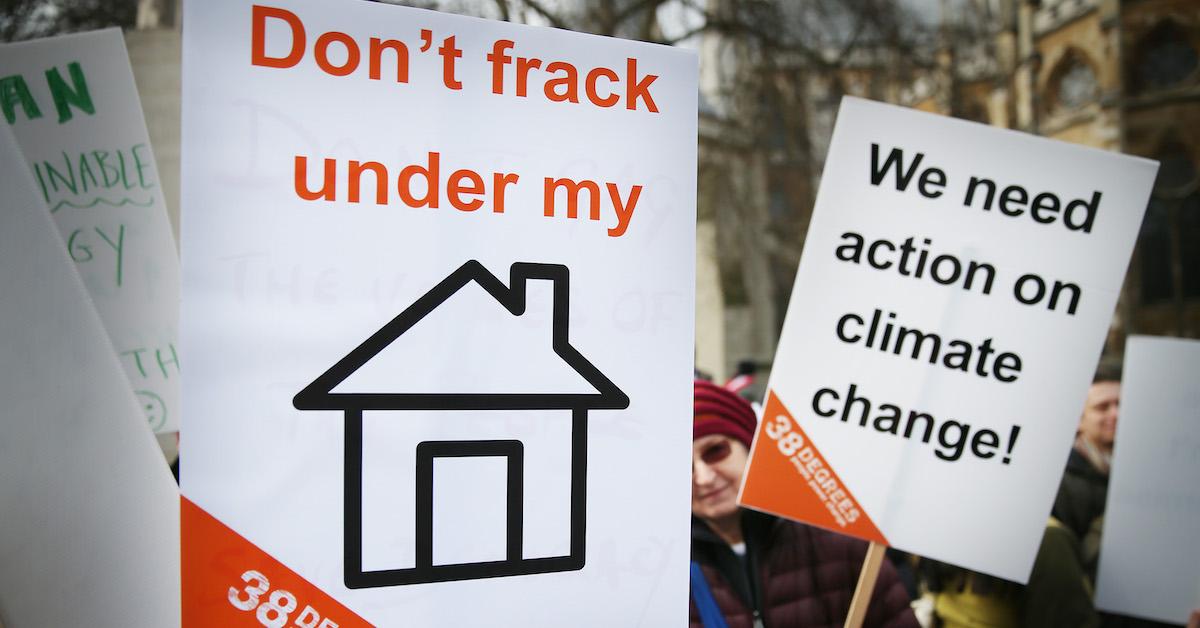 What is the U.K.'s history of fracking?
The U.K. banned fracking in 2019, according to Politico EU. Shale gas production was banned when minor earthquakes were set off by the fracking process, and people started becoming very concerned.
Environmentalists also realized the country would not achieve its goal of net zero carbon emissions by 2050, so a change had to be made.
Many would be devastated to see fracking make a comeback in the U.K., as it would take a serious toll on the environment and wellbeing of the country's people. Hopefully, though, this will be the country's wakeup call to make a stronger push towards renewables.