Though Its Population Is Small, Tuvalu Is Being Ravaged by Climate Change
Even though Tuvalu has one of the smallest populations worldwide, the tiny island is being ravaged by climate change.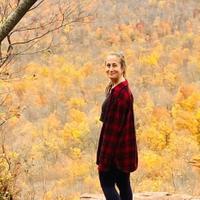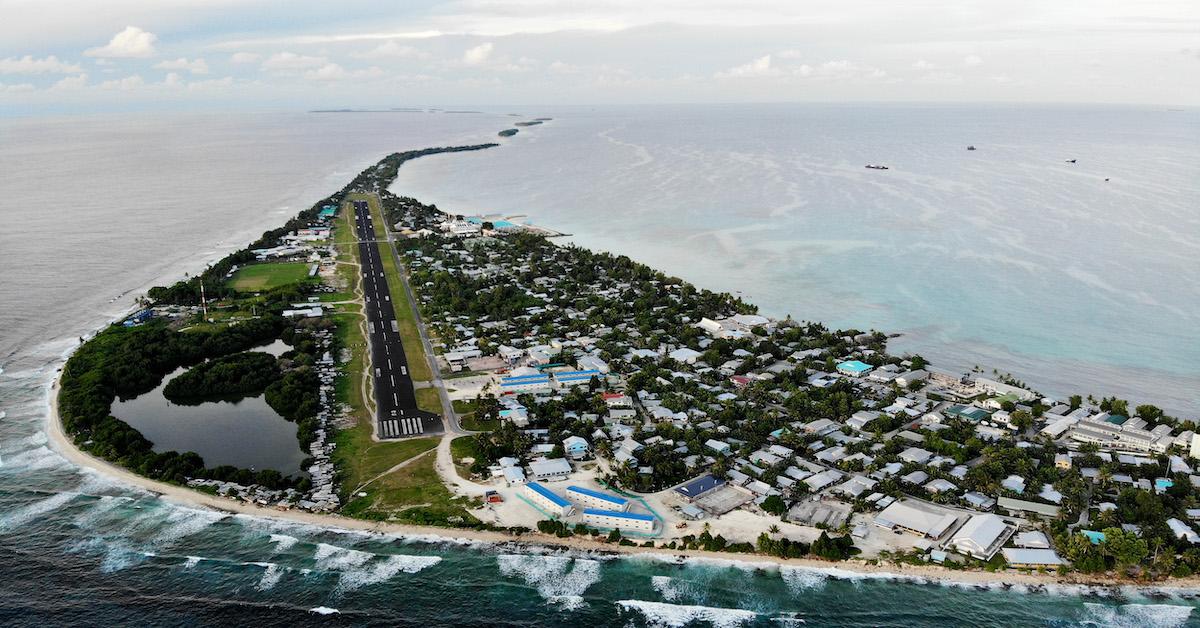 While the entire globe is feeling the effects of global warming, a tiny island country in the South Pacific is getting hit the hardest. Meet Tuvalu: an island nation being ravaged by climate change. Even though it has one of the smallest populations out of any country in the world, its people are suffering immeasurably. Within the foreseeable future, their little taste of paradise may no longer exist.
Article continues below advertisement
The island nation's Prime Minister recently took to the COP27 climate summit in Egypt, urging the establishment of a global treaty to phase out fossil fuels.
"The warming seas are starting to swallow our lands — inch by inch. But the world's addiction to oil, gas and coal can't sink our dreams under the waves," Tuvalu Prime Minister Kausea Natano stated, as per CNBC.
As the low-lying country becomes increasingly threatened by rising sea levels and erosion, this is the first demand of its kind at the annual UN climate conference.
"We, therefore, unite with a hundred Nobel Peace Prize laureates and thousands of scientists worldwide and urge world leaders to join the Fossil Fuel Non-Proliferation Treaty to manage a just transition away from fossil fuels," Natano continued.
Article continues below advertisement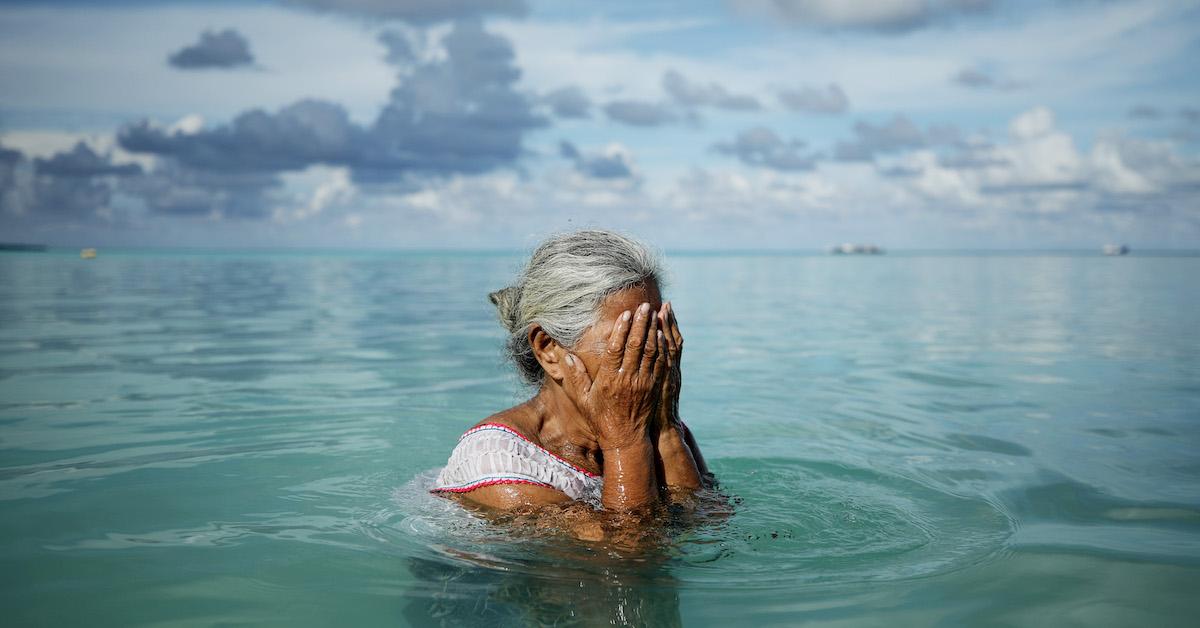 What to know about Tuvalu: location, population, currency, president, and what it's like to travel there.
As previously mentioned, Tuvalu is a small island nation, which is comprised of nine tiny coral islands. According to The Commonwealth, it's situated in the in the west-central Pacific Ocean, located halfway between Australia and Hawaii. It's very small, covering only about 25.6 square kilometers (which equals almost 10 square miles) of land total. The capital is called Funafuti.
Population-wise, Tuvalu one of the smallest countries in the world. As of 2022, it's inhabited by 11,790 people. Its native people identify as Polynesian.
Article continues below advertisement
And even though the island country became part of the Commonwealth in 1978, it does not share the same currency as Australia. According to World Data, Tuvalu uses the Tuvaluan dollar (TVD), which is exclusive to the country. It is, however, tied to the Australian dollar, and it even has the same exchange rate (aka, 1 TVD always equals 1 Australian dollar.
Unlike the U.S., Tuvalu does not have a president. Instead, it is governed by Prime Minister Kausea Natano, who was elected in 2019.
Tuvalu's chief of state is technically the British monarch, as the country remains part of the Commonwealth. Right now, according to Freedom House, the country's monarch is King Charles III, as the late Queen Elizabeth II passed away earlier this year.
While the island country considers itself non-commercialized, it welcomes tourists with open arms. The International Airport is located on Funafuti Island, per Timeless Tuvalu, and it offers countless beaches, reefs, and accommodations to those who visit.
Article continues below advertisement
How is Tuvalu being affected by climate change?
Like every other coastal country and island in the world, Tuvalu's natural beauty is being marred by climate change. However, climate change is affecting Tuvalu disproportionately to other countries, because it's low-lying, small, and incredibly isolated.
Earlier this year, we wrote an article about how Tuvalu is sinking. Unfortunately, rising sea levels and erosion is causing the small island country to effectively disappear in the vast Pacific Ocean.
As previously mentioned, the Prime Minister is currently in the process of urging attendees at COP27 to establish a fossil fuel non-proliferation treaty, which aims to phase out coal, oil, and gas.
Harjeet Singh, head of global political strategy at Climate Action Network told CNBC this is "the next necessary step in international climate policy for climate justice." For the sake of such small island countries facing the effects of climate change, we're crossing our fingers for Tuvalu.