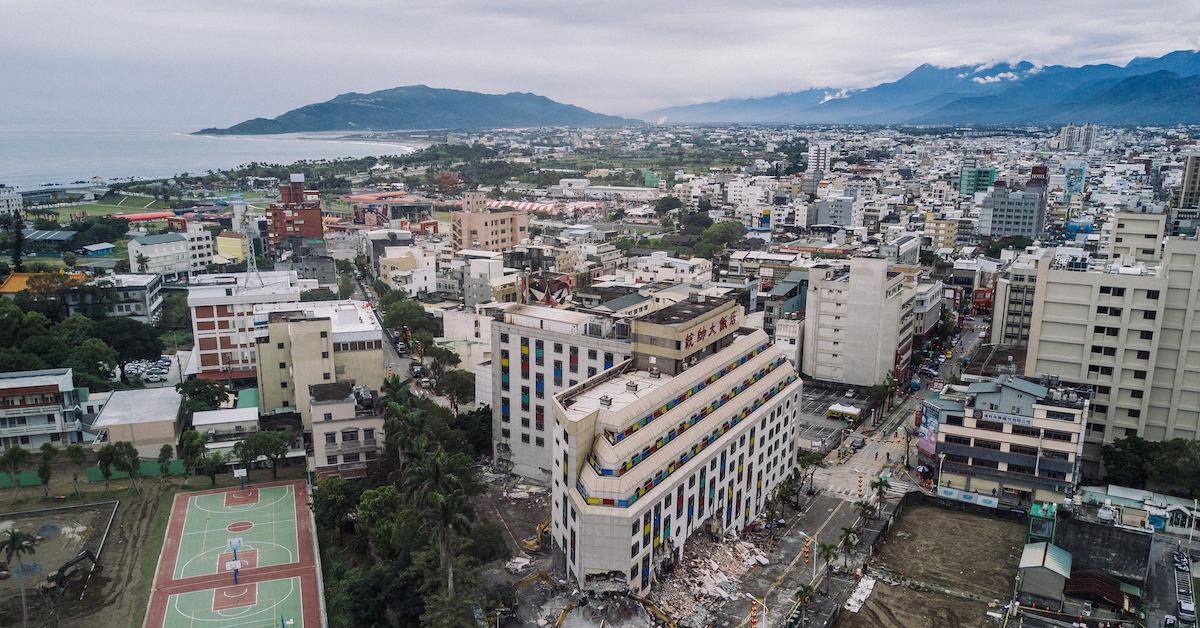 Taiwan Earthquake of at Least 6.8-Magnitude Results in Fatalities, Damage, and More
An earthquake of at least 6.8-magnitude has slammed Taiwan, resulting in damage, fatalities, injuries, and more.
Much of the southeast coast of Taiwan was shaken by what's been reported as a 6.8-magnitude earthquake on Sunday, Sept. 18. Buildings were toppled over, roads were inundated with debris, and unfortunately, many sustained serious injuries. This comes after several other weaker earthquakes hit the same area. A tsunami advisory was released shortly after, but it was eventually lifted.
Now, Taiwan authorities are assessing the earthquake's death toll, damages, and more.
Article continues below advertisement
"A strong earthquake shook much of Taiwan on Sunday, toppling a three-story building and temporarily trapping four people inside, stranding about 400 tourists on a mountainside, and knocking part of a passenger train off its tracks," reporters Johnson Lai and Ken Moritsugu wrote, via AP News.
"The magnitude 6.8 quake was the largest among dozens that have rattled the island's southeastern coast since Saturday evening, when a 6.4 quake struck the same area."
After a train was derailed and the roof above a train platform toppled at Hualien County's Dongli station, President Tsai Ing-wen of Taiwan wrote in a Facebook post that disaster relief work "is in full swing," according to The New York Times.
"There is a possibility of aftershocks in the future," she continued, warning local residents. "I would like to appeal to the people of Taiwan to remain vigilant."
Article continues below advertisement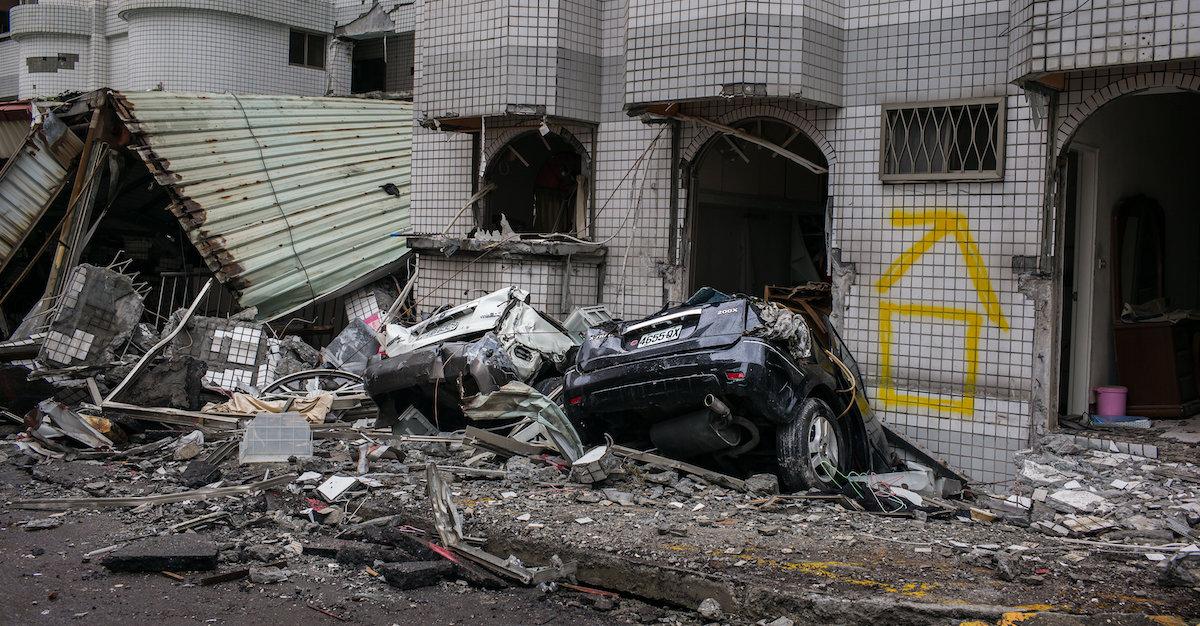 What was the death toll of Taiwan's latest earthquake?
Taiwan's September 2022 earthquake was initially reported as a 7.2-magnitude storm, though it was eventually downgraded to 6.8. The day before, the island had sustained a 6.4-magnitude earthquake with no fatalities, but sadly, at least one person has died as a result of the storm on Sunday. Meanwhile, upwards of 146 were injured.
Four people were rescued from a collapsed building in Yuli, three cars fell off a bridge, and over 600 were trapped in the mountains of Chike and Liushishi.
Article continues below advertisement
Most of the damage has been recorded north of the quake's epicenter, in the relatively rural town of Chishang. Damages from the storm are still in the process of being assessed, so as a result, more fatalities and injuries may be reported over the next few days.
According to ABC News, over 7,000 households are without power in the town of Yuli alone, and access to water has been hindered after pipes were damaged in the rubble. Churches, bridges, and roads also sustained serious damage.
Taiwan's defense ministry spokesman, Sun Li-fang, reported via CNN that approximately 110 soldiers were deployed in Hualien county, providing aid to those who need it, with disaster relief.
But how can we help victims from the earthquake?
Article continues below advertisement
How to help victims of Taiwan's latest earthquake:
As previously mentioned, many homes sustained damage and people were injured as a result of Taiwan's recent quake.
If you'd like to help victims, you should consider donating to the Taiwan Red Cross. While we haven't spotted any GoFundMe pages to support those who are suffering, it could also be worth looking out for those.
And as usual, do your part to curb global warming. As we know, there is a link between earthquakes and climate change. As the icecaps continue to melt, the weight of melting ice puts pressure on the earth's crust, which can trigger quakes.
Therefore, doing everything you can to lower your impact could prevent disasters like these from continuing to occur in the future.