Germany's Rhine River Is Becoming Too Shallow For Trade Ships
The Rhine River's water levels have completely plunged amid the ongoing drought, which has limited trades and skyrocketed shipping prices in Germany.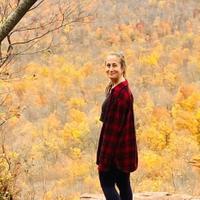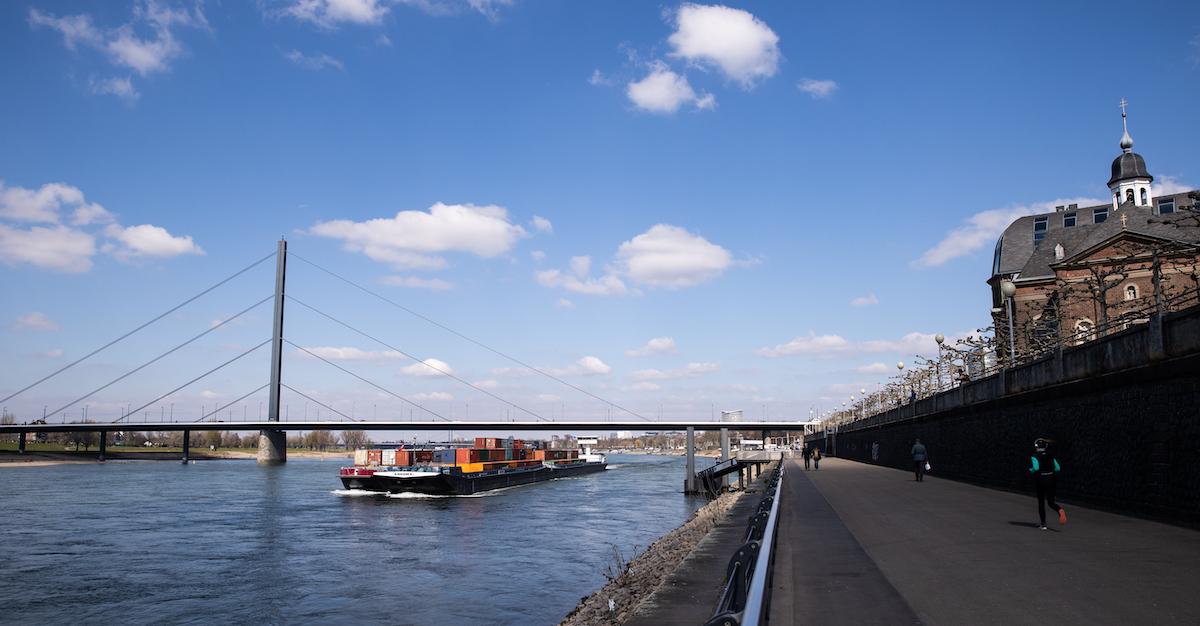 As droughts plague Lake Mead, the Great Salt Lake, the Colorado River, and other major bodies of water across the U.S., things aren't much better across the pond. One of Germany's largest and busiest rivers, the Rhine, is experiencing a serious drought that's taking a major toll on the country's economy.
Because of the Rhine River's plunging water levels, shipping prices are soaring. Pretty soon, trades may not be able to happen at all.
Article continues below advertisement
Near Koblenz, water levels are especially low. However, it's up to the vessel owners — not authorities — to determine if they can make it through.
"Vessels are continuing to sail, it is up to the vessel owners to decide whether there is deep enough water to navigate and whether it is commercially viable for them," a spokesman for German inland navigation authority WSA told Reuters. "The authorities do not order navigation to stop during low water."
If trades aren't able to happen, though, it could exacerbate the fuel shortage, and the energy crisis as a whole.
"Coal shipments are already restricted by low water levels because fewer ships are available, and the ones that are ready to use carry less cargo," energy supplier EnBW AG stated, per Bloomberg. "Shipment costs for coal are therefore increasing, which in turn inflates the costs of operating coal plants."
Article continues below advertisement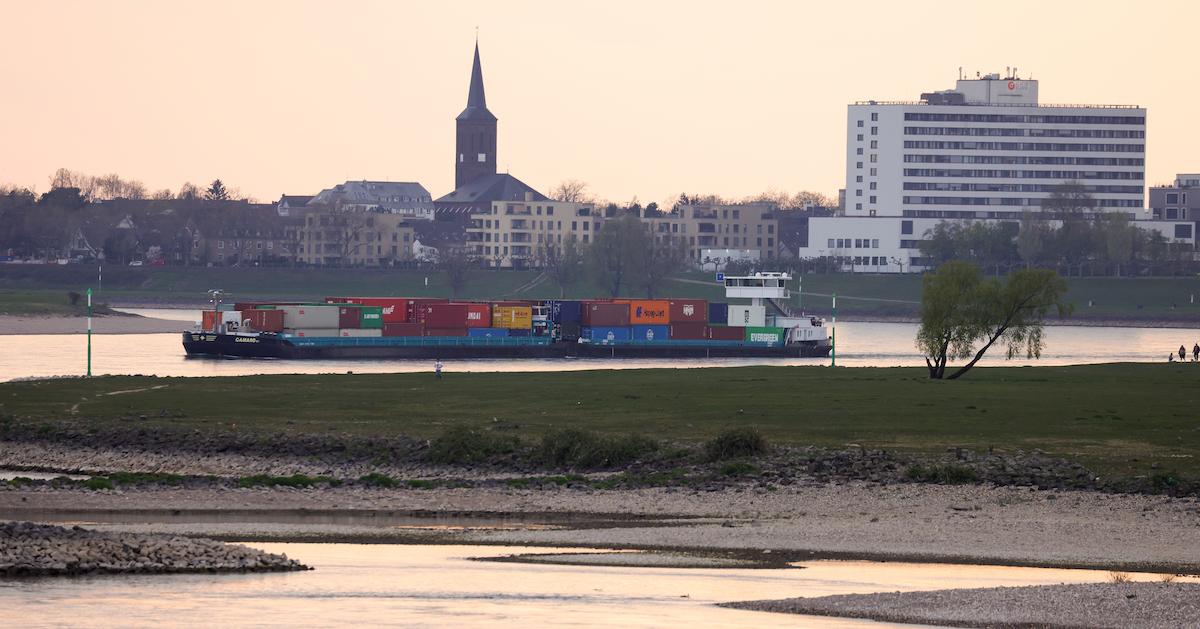 What to know about the Rhine River's plunging water levels:
The Rhine is about a foot away from causing a German supply chain crisis.
According to Gizmodo, water levels in the Rhine River have dropped significantly, thanks to an ongoing heat wave. At Kaub, where freight ships often stop halfway through the river, levels are lingering at around 70 centimeters. After 40 centimeters, barges won't be able to carry anything substantial, making it uneconomical to make the trip — especially for heavier ships stocked with exports and imports.
Article continues below advertisement
"The water level value is not the same as the depth of the fairway," Claudia Thoma, a spokesperson for the German Federal Waterways and Shipping Administration told Gizmodo. "If the Kaub gauge indicates 70-centimeter water level, as it does today, the fairway depth is 182 centimeters."
The Rhine spans from the Alps to the North Sea, winding through various major cities — making it a hub for continental trading. Although it isn't at its lowest recorded level, it's notable, to say the least.
And unfortunately, this most likely isn't the worst that's in store for the Rhine. The river tends to reach its annual low around October. So if the heat wave doesn't relent, and if the country continues to receive minimal precipitation, things could potentially get much worse.
For the sake of the economy, nearby communities, and ecosystems, we're hoping this doesn't happen.
Article continues below advertisement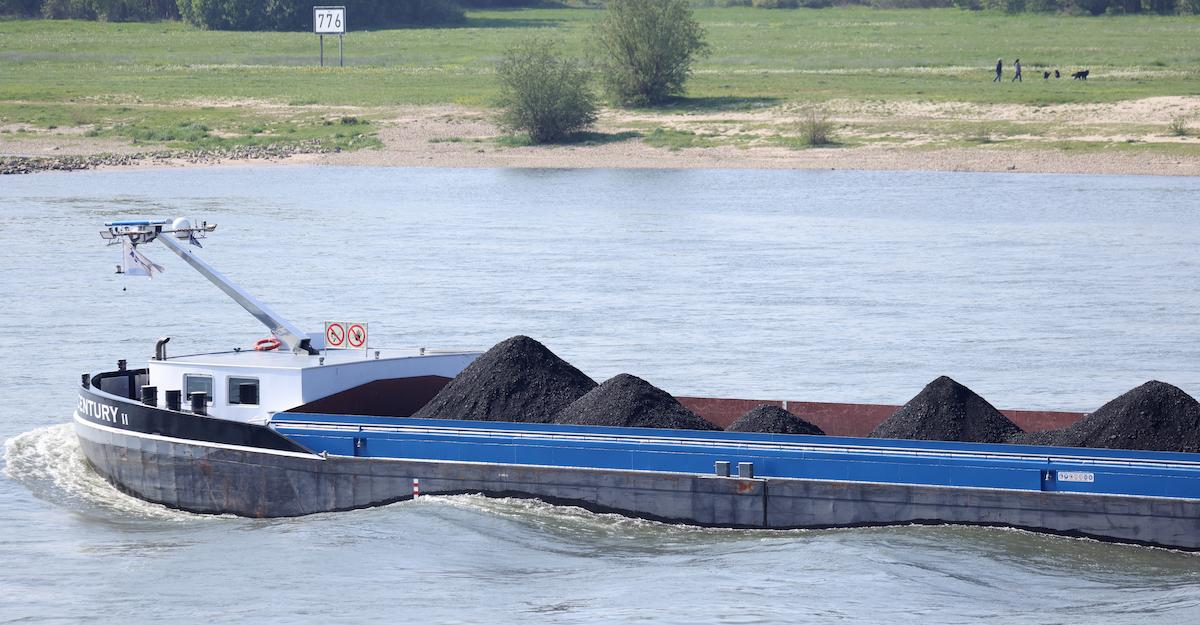 Here's why Germany's energy crisis is about to get so much worse:
While all industries across the board are expected to suffer from Germany's shipment issues, the fuel industry is expected to take the biggest hit.
According to TIME, many European countries are facing an energy crisis, due to embargoes on Russian oil. But the dried up Rhine is serving as yet another road block for Germany, and other countries that rely on the Rhine, to receive oil, natural gas, and other types of fuel.
"With the Rhine transport disrupted and alternatives such as rail and road looking increasingly expensive, it will be difficult for Germany and Switzerland to build gasoil/diesel stocks before temperatures cool," European oil analyst Josh Folds told TIME. "This is especially true given the situation with Russian gasoil/diesel imports."
Hopefully the Rhine makes a comeback soon — ecosystems and communities depend on it.