A Third of Pakistan Is Underwater From Destructive Flooding: How to Donate to Flood Relief
Severe floods have left about a third of Pakistan under water, in what UN Secretary-General António Guterres is calling a "monsoon on steroids."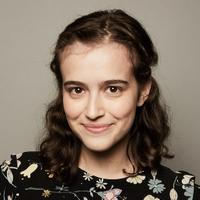 Severe floods have left about a third of Pakistan under water, in what UN Secretary-General António Guterres is calling a "monsoon on steroids," which is inextricably linked to the climate crisis.
Article continues below advertisement
As of publication, tens of millions of Pakistanis have been affected by the floods, thousands have been forced to evacuate their homes, and more than a thousand people have died since the start of monsoon season in June.
Keep reading for the details on these devastating floods, how they are linked to climate change, and what you can do to provide flood relief to Pakistan.
Article continues below advertisement
Pakistan is under water as a result of an intense monsoon season and heavy floods.
When Pakistan's monsoon season began in June, no one had any idea that this summer would mark one of the South Asian country's worst monsoon seasons ever. Pakistan has faced "eight weeks of unrelenting, monsoon, torrential downpours," Sherry Rehman, Pakistan's Federal Minister for the Ministry of Climate Change, stated in an interview with Sky News.
Photos and videos of floods around the country show roads, homes, buildings, schools, croplands, bridges, and other infrastructure destroyed by the floods; children being rescued in boats in flood waters; helicopters rescuing stranded Pakistanis; and displaced people living in temporary relief camps.
Article continues below advertisement
Since monsoon season began in June, the waters have killed an estimated 1,136 people, as per BBC News — 326 of whom were children, as per Rehman. "Many more" have been injured, according to Guterres, who also noted that every single province in Pakistan has been affected.
Kamran Bangash, Pakistan's Minister for Higher Education, Archives & Libraries, stated that an estimated 330,000 people have been evacuated in the districts of Charsadda and Nowshehra — not including those evacuated from other districts — as per CBS News.
According to BBC News, Pakistan authorities believe that in total, this summer's floods have impacted more than 33 million people in Pakistan. With a population of about 230.6 million people in Pakistan, that means about one in seven people across the country, or 15 percent of residents, have been affected.
Article continues below advertisement
"Frankly, no one has seen this kind of downpour and flooding before, and no one country can cope alone with the multiple, cascading effects of extreme weather, climate events," Rehman told Sky News.
"As we speak, thousands are homeless without shelter, without food," Rehman told CNN. "And the communication lines have been cut off. It is a serious humanitarian disaster."
Article continues below advertisement
How climate change has affected the floods in Pakistan:
Article continues below advertisement
Guterres is making it clear to the world that Pakistan's tragic floods are a result of the climate crisis. In a video he recorded, he stated that "the scale of needs is rising like the flood waters," and that the UN is issuing an apparel for $160 million USD in aid. The Pakistan government will use the money to help about 5.2 million Pakistanis who are critically impacted by the floods, and in need of food, water, sanitation, and more.
Pakistan flood relief: How to help Pakistanis in need.