How Wildfires, Droughts, and Climate Change Are All Related
Is there a correlation between wildfires and droughts? You've probably noticed that certain regions experience them simultaneously — here's why.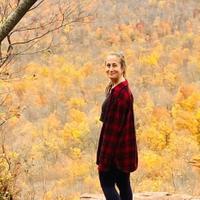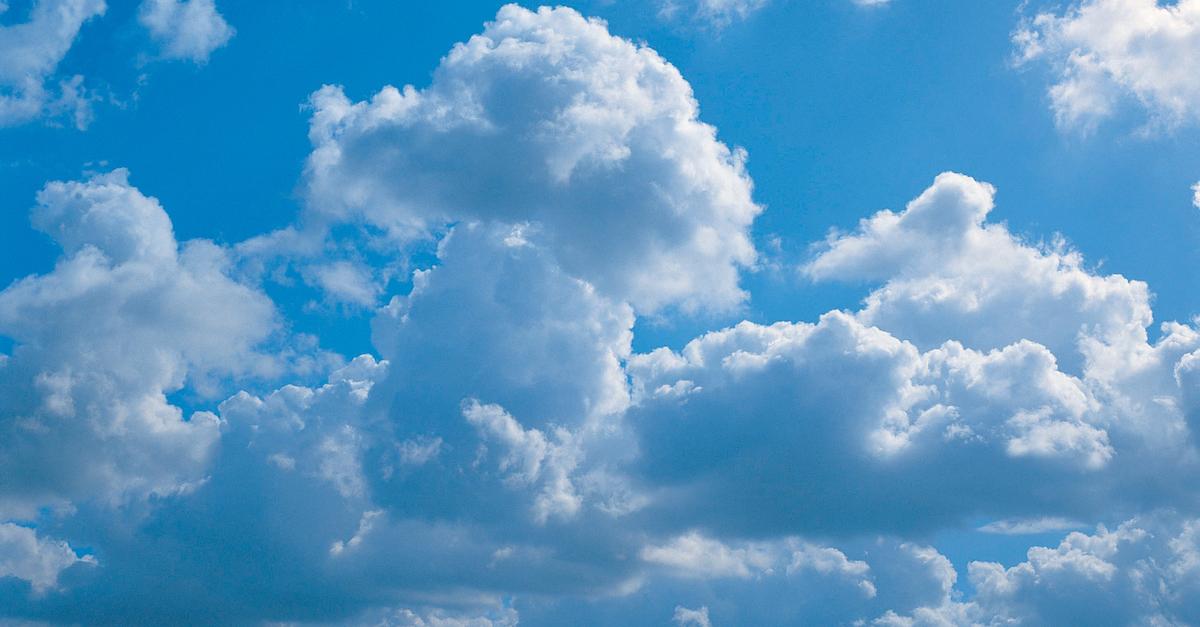 The U.S. 2021 fire season is easily one of the worst on record. California's fire damage surpassed that of 2020 by thousands of acres, and the infamous Dixie Fire was the largest in history. And simultaneously, the West Coast is suffering from severe drought — communities across the region have had limited access to fresh water, marine animals are suffering, and major bodies of water have started drying up, leaving us wondering if wildfires and droughts are related, or if all this is just a coincidence.
Article continues below advertisement
Keep reading for more on the correlation between wildfires and droughts, and how wildfires impact rainfall. It's a seriously scary cycle.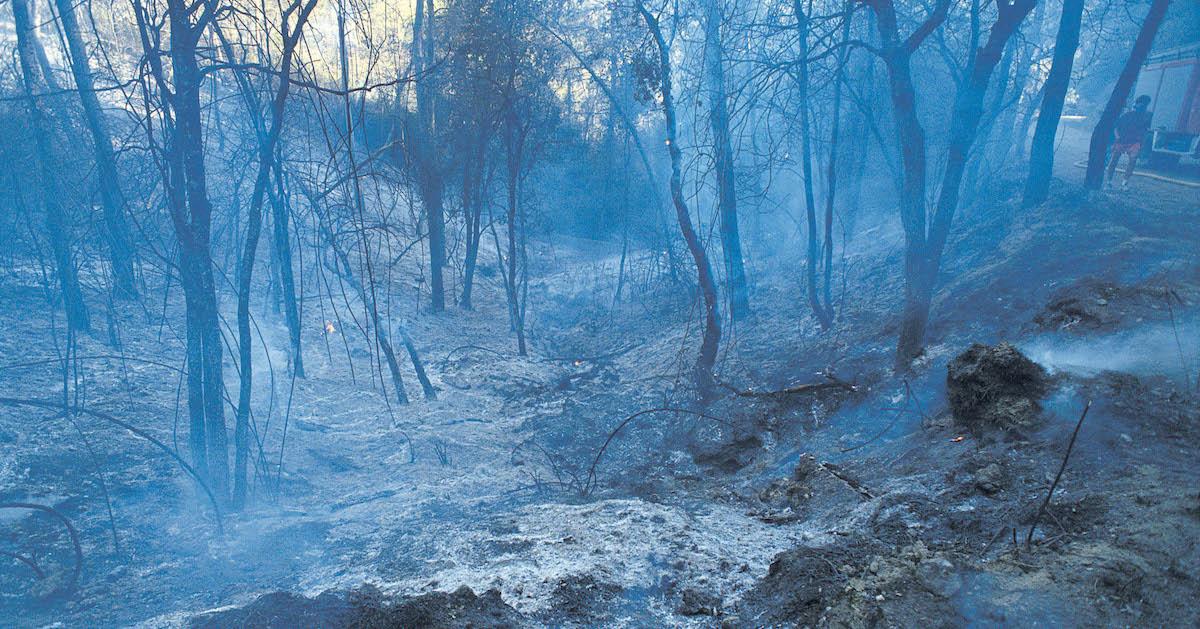 Article continues below advertisement
Are wildfires and droughts related?
It's definitely no coincidence that droughts and wildfires so often tend to occur simultaneously, because there is, in fact, a direct correlation between the two types of natural disasters. According to the National Integrated Drought Information System, droughts tend to happen when rainfall is sparse (which is why droughts often take place in the summertime!). With conditions dryer than usual, all surrounding plants, trees, brush, and soil are left without any moisture at all, fueling wildfires to continue spreading.
With that in mind, climate change causes exacerbates droughts, and therefore wildfires. Drought-prone areas such as the Southwestern U.S. are especially affected by rising temperatures and increasingly dry conditions. This then allows wildfires to start and spread more easily. Wildfires are also largely started by human activity, as many ignite from careless people who fail to properly extinguish campfires, throw away not-quite extinguished matches, or set off fireworks in forested areas.
Article continues below advertisement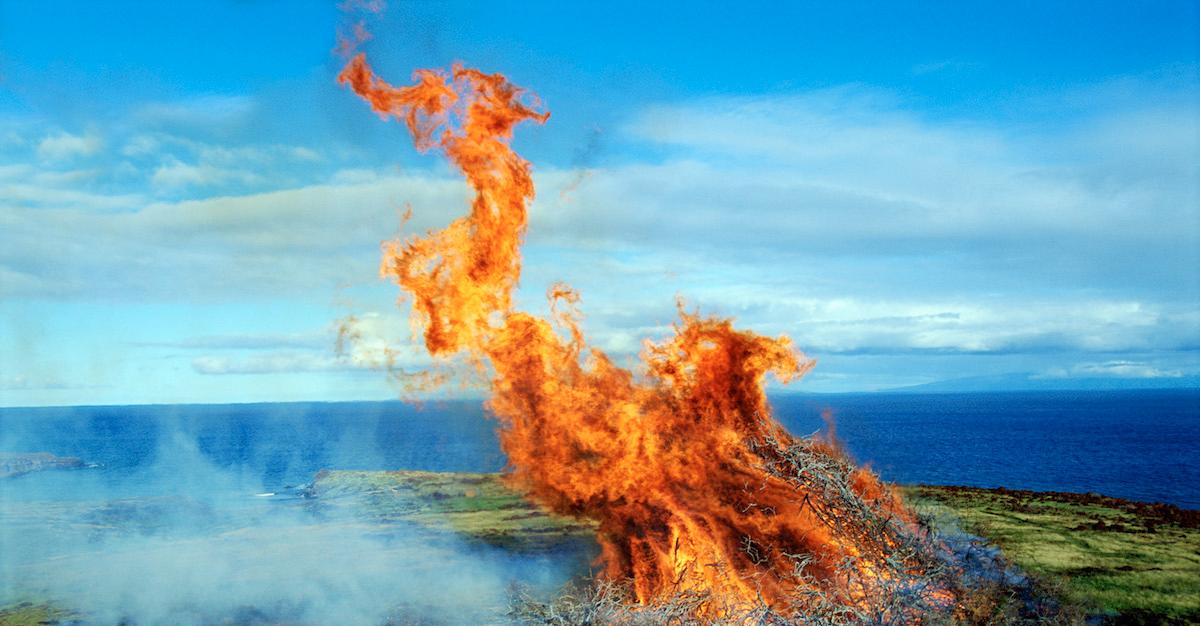 How do wildfires affect rainfall?
Although rain tends to help extinguish wildfires, as recently seen in Turkey, a new study from American Geophysical Union's Geophysical Research Letters found that wildfires also directly affect rainfall in a negative way. As per Science Daily, a team of atmospheric chemists spent summer 2018 sampling clouds from a research plane, as wildfires scorched various western U.S. states. They used instruments to measure gases and particles released from wildfires, which were later analyzed in a lab.
Article continues below advertisement
The results of the study showed that when wildfires burn, smoke particles are sucked into the atmosphere. They make their way into cumulus clouds that would generally make rain, and they cause water droplets to replicate much quicker than they do in a clean cloud. Despite the fact there are more rain drops in a smoke-laden cloud, they produce much smaller than normal rain drops than a clean cloud. So, when they fall, the droplets evaporate in mid-air. They ultimately can't reach the Earth's surface.
"We were surprised at how effective these primarily organic particles were at forming cloud droplets and what large impacts they had on the microphysics of the clouds," the lead author of the study, NorthWest Research Associates' Cynthia Twohy told Science Daily. "I started thinking, 'What are the long-term effects of this? We have drought, and we have a lot of wildfires, and they're increasing over time. How do clouds play into this picture?'"
Therefore, as climate change worsens, so will droughts and wildfires.