Experts Forecast the Northern Lights to Be Visible to U.S. Stargazers This Week
Although the Northern Lights are mostly visible in Iceland, Scandinavia, and Canada, forecasters predict U.S. stargazers can catch a glimpse this week.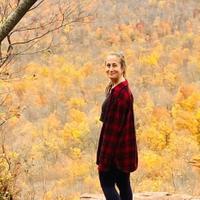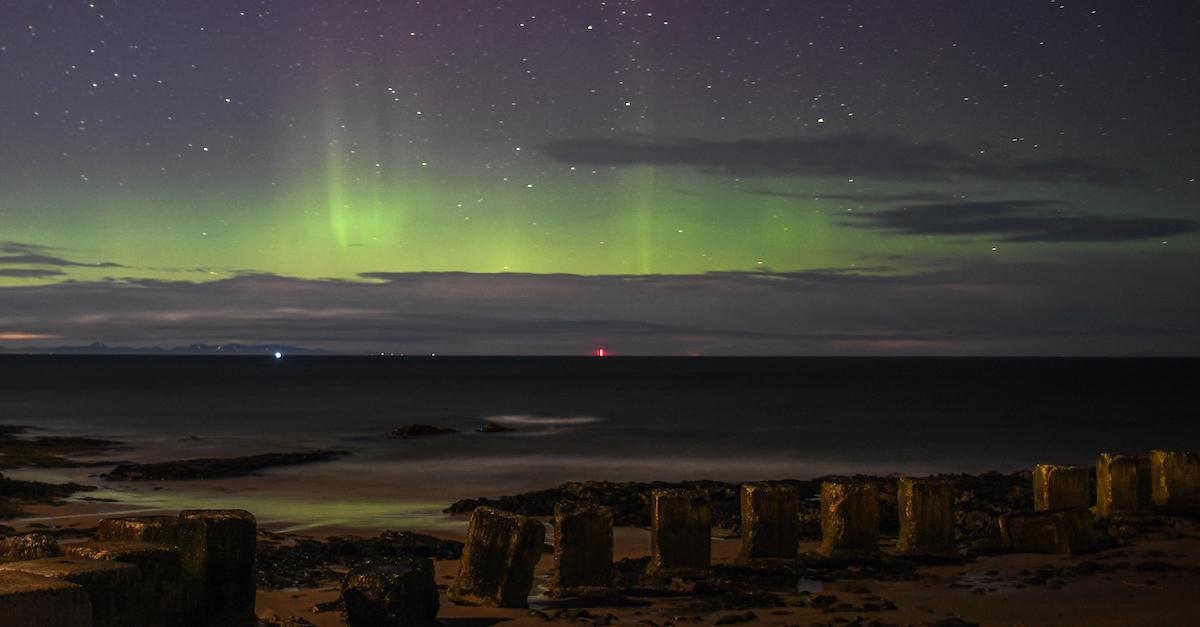 Stargazers, get ready! Although most of us in the U.S. don't usually get the opportunity to catch a glimpse of the awe-inspiring Northern Lights, a geomagnetic storm is making it possible. If you're interested in seeing them for yourself, we strongly suggest following the Northern Lights U.S. forecast — if celestial happenings tend to pique your interest, this definitely isn't something you'll want to miss.
Article continues below advertisement
"Strong G3-class geomagnetic storms are possible on Aug. 18-19 when a series of CMEs is expected to graze Earth's magnetic field," SpaceWeather.com's Geomagnetic Storm Watch alert reads. "During such storms naked-eye auroras can descend into the USA as far south as Illinois and Oregon (geomagnetic latitude 50 degrees). Satellites and power grids will not be affected, however."
Even though quite a bit of solar energy will be pummeling towards Earth at this time, the NOAA confirms there's nothing to be concerned about. Tuesday's storm hardly affected Earth, if at all.
"There's a lot of excitement from solar physicists and space weather people, but there's no concern," NASA's Alex Young explained via The Washington Post. "There's nothing to worry about; there's no kind of impending danger coming."
Article continues below advertisement
Where to catch the aurora borealis this week:
Although those in and around the North Pole, within close proximity to Alaska and Canada, are used to seeing the aurora borealis, it's more of an anomaly to see them as far south as mainland U.S. But according to NPR, it will be possible to see the Northern Lights from other U.S. states this week.
Those in Pennsylvania, Iowa, and Oregon will likely get the chance to see them, as long as the skies are relatively clear, without too many clouds or light pollution.
Article continues below advertisement
But those in the midwest will likely be able to catch a glimpse of them, too. According to NBC Chicago, it hasn't been determined how far south the aurora borealis will go. But, stargazers across northern Illinois, in parts of Iowa, South Dakota, and central Wyoming might also be able to see them, too.
The farther north you are, the better. But it could be worth peaking out your window in the wee hours of the evening either way, in case they do appear in your neck of the woods.
According to The Philadelphia Inquirer, the Northern Lights are triggered by coronal mass ejections interacting with the earth's magnetosphere. They're going south, because the eruptions are so strong, they're being pushed down to midlatitudes.
And while this means the geomagnetic storms will be extra strong, scientists say there's nothing to worry about. So sit back, and enjoy the light show.
Article continues below advertisement
Why are the Northern Lights visible so far south?
While the Northern Lights are commonly viewed in the Earth's polar regions, they're expected to start appearing as far south as the U.S. more frequently over the next few years. But why is that the case?
This is because solar cycles are changing — more sunspots are appearing and emitting solar flares, because we're heading towards the peak of a solar cycle. Magnetic energy is being directed towards Earth, spreading the Northern Lights beyond the Poles.
Solar cycles last for 11 years, and the peak is expected to take place in July 2025. The sunspots won't necessarily create geomagnetic storms directed at planet Earth, and therefore, we might not see the Northern Lights as much as we'd like. But it's totally possible, so fingers crossed for a few more opportunities to see them.