Volcanic Eruption Forms Brand New Island in the Pacific Ocean
A few weeks after an underwater volcanic eruption took place, a new island has formed in the Pacific Ocean. But it may not be there for long.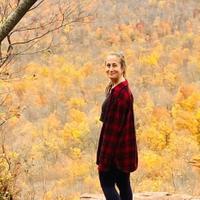 Though an underwater volcano sounds wildly unusual, they're pretty common in some parts of the world — specifically along the seafloor ridge that spans between New Zealand and Tonga. And sometimes they erupt, forming new landmasses and islands in the Pacific Ocean.
On Sept. 10, 2022, one of them within the Central Tonga Islands, known as the Home Reef seamount, started oozing lava, steam, and ash. And eventually, it created a new island in the Pacific Ocean.
Article continues below advertisement
The island was initially captured by Operational Land Imager-2 (OLI-2) on Landsat 9 on Sept. 14, and has continued. And even though Home Reef has continued releasing lava, as well as plumes of steam and ash. However, nearby residents, as well as planes, don't need to worry.
"The volcano poses low risks to the aviation community and the residents of Vava'u and Ha'apai," the Tonga Geological Service stated in an update on Sept. 20.
However, boats are advised to keep some distance. Plumes of incredibly hot, acidic seawater are still being expelled, and they contain particulate matter, volcanic rock fragments, and sulfur. Plus, ash is still falling within a few kilometers of the vent.
"All mariners are, however, advised to sail beyond 4 kilometers away from Home Reef until further notice," the statement reads.
Article continues below advertisement
Here's how a new island formed in the Pacific Ocean:
As previously mentioned, an underwater volcano awoke near Home Reef on Sept. 10, and 11 hours later, a new island emerged on the ocean's surface. According to NASA, it was discovered southwest of Late Island, northeast of Hunga Tonga-Hunga Ha'apai, and northwest of Mo'unga'one, four days after the eruption on Sept. 14. It was initially measured at 4,000 square meters (about 1 acre) long, standing at about 10 meters (33 feet) above sea level.
Article continues below advertisement
However, six days later, it was discovered to have grown to span approximately 24,000 square meters (6 acres).
The formation of a small island from an eruption isn't an uncommon happening — Home Reef is located within the Tonga-Kermadec subduction zone, which is where three tectonic plates converge.
The Pacific Plate sits underneath two small plates, which has created a major, high-energy volcanic arc. The area has recorded four eruptions including one in 1852 and one in 1857. Both resulted in the formation of small islands; however, they didn't last very long.
Will the newest Pacific Island last? Here's what experts think.
Article continues below advertisement
The new Pacific Ocean island isn't expected to last long.
Because of the island's remote location, and as it's made from volcanic materials, it likely won't host any walks of life. However, it may serve as a nice stopping point for sea birds on long migration routes.
Sadly though, NASA doesn't expect it to survive for too long, anyway. These types of islands, which form as a result of submarine volcanoes, generally disappear within a few years.
So it seems as though the won't be a destination, per se, but it's an interesting result of natural happenings nonetheless.