The Monarch Butterfly Annual Migration Has Started — Where They Go, and How to Help Them
Monarch butterflies are on their annual migration from the U.S. to Mexico — but where do they go, why are they endangered, and how can we save them?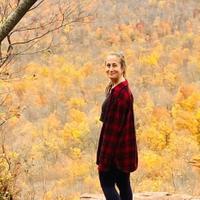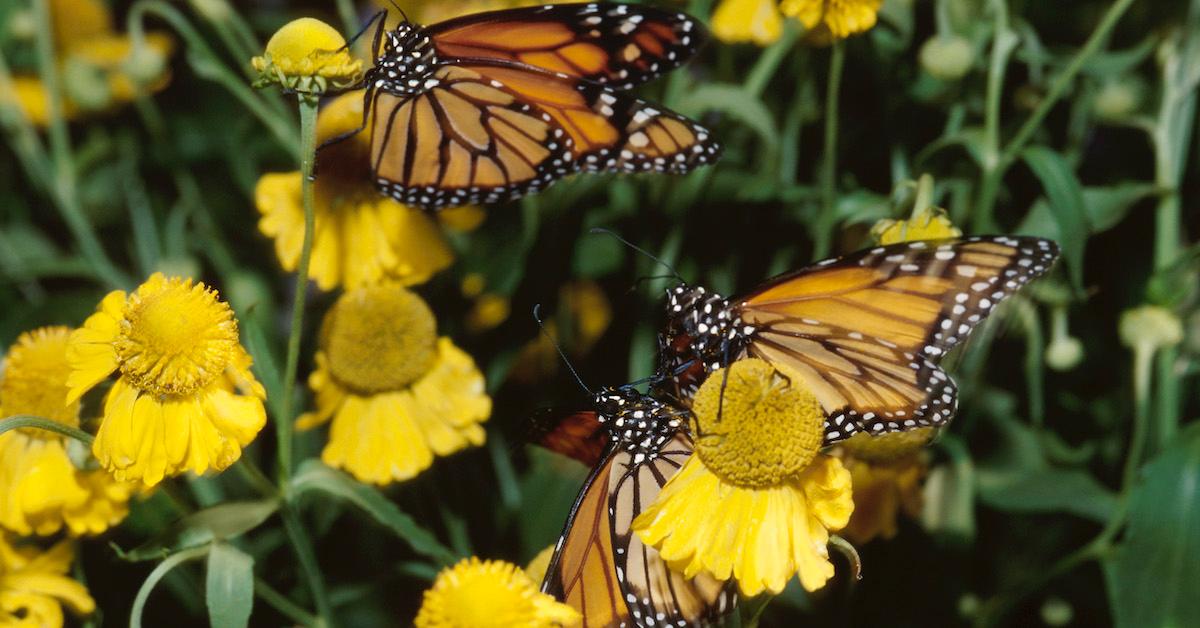 And they're off!
U.S. monarch butterflies have officially embarked on their annual migration south, from the U.S. to Mexico, to evade chilly winter temperatures. And even though it may seem like there are hoards of monarchs, especially if you've encountered any sleeping monarch clusters in trees or bushes, the beautiful creature's populations are sadly plummeting. But fortunately, there are many ways to ensure monarchs survive their yearly migration.
Article continues below advertisement
"The first monarch butterflies have appeared in the mountaintop forests of central Mexico where they spend the winter," information from the Mexico's Environment Department reads, via Yahoo! News.
But as previously mentioned, the well-being of the colorful, gorgeous animals is in danger — the species was declared endangered this year, and conservationists are doing everything they can to ensure the monarch's journey is smooth sailing.
"Compared to just a couple of decades ago, only a tiny fraction remains of the monarch butterflies that migrate across the U.S. every year," Steve Blackledge of Environment America wrote, following the start of the migration. "If these iconic pollinators are to avoid extinction — if we're to preserve the sight of their magnificent annual migrations for future generations — one thing is clear: We'll need to preserve their food."
Article continues below advertisement
What to know about the monarch butterfly's 2022 migration:
Every year at the beginning of November, monarch butterflies finally start trickling into Mexico from the U.S. and Canada. At the end of the monarch's voyage, which can last up to 2,500 miles, the beautiful creatures roost in clumps in both fir and pine trees. According to The Washington Post, they generally conclude their treks in the Mexican state of Mexico, and in three reserves across the Mexican state of Michocan: Sierra Chincua, El Rosario, and Cerro Pelón.
Article continues below advertisement
According to National Museums of Scotland, monarchs migrate because they can't survive cold winter weather.
And while winter migration is merely part of the monarch's routine, the 2022 monarch migration looks a little different than previous years. The butterflies usually arrive in time for Día de los Muertos, but their 2022 arrival is later than usual. The largest groups are arriving mid-month — which is likely the result of climate change (similar to how climate change impacts bird migration).
Regardless, many hope this season's voyage is successful. Some particularly pokey monarchs in Wisconsin were brought to Texas via FedEx trucks, by nonprofit Friends of Butterfly Gardens Inc. Per USAToday, this brought them up to speed with other monarchs. Others are taking steps to keep the monarchs well-fed, by planting milkweed and other native flowers along their routes, according to Environment America.
But why are people so worried for the beloved butterflies? Numbers are still sadly declining.
Article continues below advertisement
Why are people so concerned about monarch butterflies?
In case you don't recall, the IUCN added the monarch butterfly to its Red List of Threatened Species as an endangered species in July 2022. The climate crisis is largely to blame, because of climate change-induced drought, wildfire, rising temperatures, and extreme weather conditions.
This came less than a year after the government announced the species would not be federally protected by the ESA, despite their dwindling numbers — that would have been a huge mistake.
Monarchs are not only beautiful staples of North American wildlife — they are also crucial to the world of pollination. As pollinators, they are key players growing everything from flowers to fruits and vegetables. Therefore, it's vital to do everything we can to not only protect the creatures along their yearly trek to Mexico, but also as a year-round form of conservation.