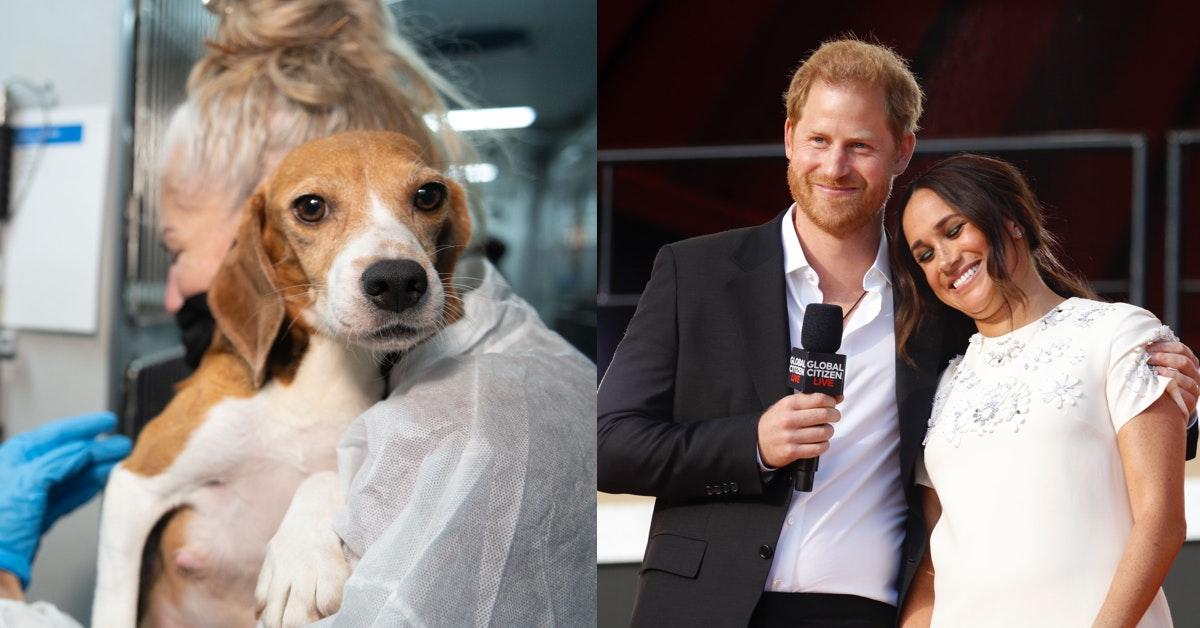 Meghan and Harry Adopt Mamma Mia, One of 4,000 Beagles Rescued From Breeding Facility
There's a new member of the Royal Family.
Prince Harry and Meghan, the Duke and Duchess of Sussex, have adopted a dog — and not just any dog. Meghan and Harry's new dog is one of 4,000 beagles recently rescued from a breeding facility for animal testing, after it had violated the Animal Welfare Act.
Article continues below advertisement
Keep reading for all the details on their new dog, the sweet adoption process, and the story of these 4,000 beagles finding freedom.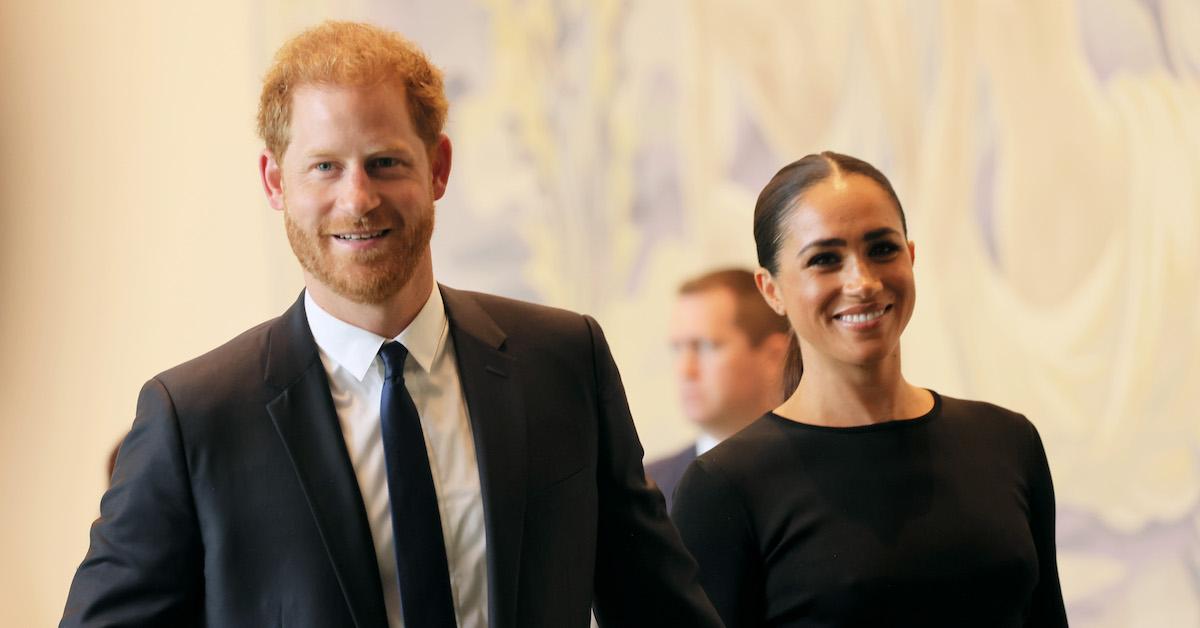 Article continues below advertisement
Meghan and Harry have adopted a new rescue dog named Mamma Mia.
A spokesperson for Meghan and Harry told The Los Angeles Times that when Meghan read about 4,000 beagles being rescued after Envigo's shutdown, she knew she wanted to adopt one.
And while many people would jump at the opportunity to adopt a tiny puppy, Meghan was adamant about rescuing a senior dog from this group of dogs.
Article continues below advertisement
So after a phone call with Keith, the couple went to the Los Angeles neighborhood of Valley Village to visit the group of about 25 dogs from Envigo who the Beagle Freedom Project was placing for adoption. There, Meghan and Harry quickly fell in love with Mamma Mia, who had been rescued from the facility with her eight newborn puppies.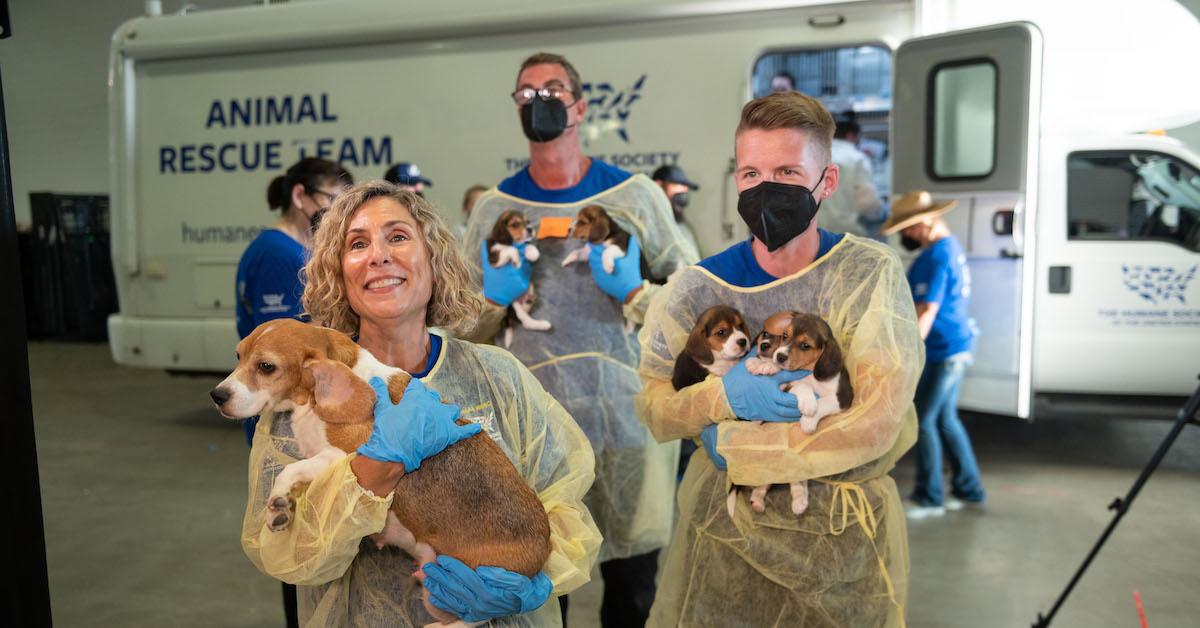 Article continues below advertisement
"The duchess is holding Mia and was like, 'We're adopting her,'" Keith told The Times. "She was like 'No, we don't want a Christmas puppy. … We want ones we can help who are older.'"
Keith was happy to see that both Sussexes quickly connected with Mia at their first meeting. She told BuzzFeed News that Meghan immediately went down to the floor to "[give] her love," while the dog ran right over to Harry when he sat down on a couch. Keith also noted that Harry asked a lot of questions about Mia's care, and was "sensitive and intuitive."
Article continues below advertisement
Mamma Mia will be joining several other rescue animals on the Duke and Duchess' property in Montecito, Calif. — a beagle named Guy, a black Lab named Pula, and a flock of chickens who were rescued from a slaughterhouse.
Meghan and Harry also have two children — Archie, 3, and Lilibet, 1 — who are sure to love the new addition.
Article continues below advertisement
About 4,000 beagles are being rescued from a breeding facility, after reports of neglect.
In July, Virginia-based breeding facility Envigo was called out for significantly violating the Animal Welfare Act. The Department of Justice ordered Envigo to surrender 4,000 beagles, who would have otherwise all been sold to labs for animal experimentation, to the Humane Society of the United States (HSUS).
Article continues below advertisement
According to HSUS, the animals were suffering from neglect, cold exposure (which killed 25 puppies), insufficient food (and being fed food that was contaminated with maggots, mold, and feces), and inadequate veterinary care.
Article continues below advertisement
On July 21, the Humane Society's Animal Rescue Team began its "largest operation ever" and started removing the beagles from Envigo's facility. As of Aug. 25, the organization had rescued almost 3,000 of the beagles, thanks to the help of over 75 rescue groups and shelters across the U.S.
There's no doubt that Mamma Mia will be happy with the Sussexes — and that all 4,000 beagles will be far happier with their new forever homes than they would have ever been as the victims of animal testing.