How Long Do Mauve Jellyfish Stings Last? Keep a Look Out in New Jersey
How long do mauve jellyfish stings last? The rare, yet intense jellyfish was spotted in New Jersey, posing a risk to unsuspecting swimmers.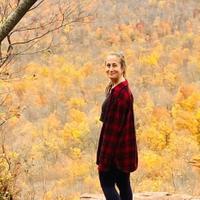 Something new is wreaking havoc on the Jersey Shore... and no, it isn't Mike "The Situation" Sorrentino, Snooki, or any of the usual culprits.
A rare species of jellyfish called mauve stinger jellyfish have been popping up in waters surrounding popular beaches, including Sandy Hook and Cape May. And even though regular jellyfish generally tend to be a nuisance during this time of year, this variety in particular delivers a much more intense sting than others, upon making contact with it.
Article continues below advertisement
Though mauve stingers, which are also known as Pelagia noctiluca, may be small, their sting is intense. Unlike other varieties, its sting can also be delivered from all parts of its body — not just the tentacles.
"Sometimes people pick up dead jellyfish by the bell — that should definitely not happen with this one because it can still sting you," Marine Academy of Science and Technology marine scientist, Liza Baskin, told NJ.com.
The director of the Marine Biology and Coastal Sciences program at Montclair State University, Paul Bologna, stung himself on purpoose, in the name of science.
"I'm like, 'How bad could it be?'" he told NJ.com, but afterwards, he felt differently. "Immediately, I used some choice four-letter words... And it was just like intense pain."
Article continues below advertisement
What are mauve stinger jellyfish?
New Jersey's Jellyspotters Facebook page is generally bustling this time of year, as July through August are generally regarded as part of jellyfish season. However, according to NJ1015.com, things took a turn when Facebook users starting posting about a bright purple variety that emanated poison from not just its tentacles — but from its body, too.
Experts began chiming in that it was, in fact, the mauve stinger, an unusual but slightly concerning sighting in these waters.
Article continues below advertisement
"If you are headed to the Jersey Shore this weekend, beware of another danger lurking in the waters just off our coast," NJ1015.com writer, Eric Scott, warned local readers. "The rare mauve stinger jellyfish has shown up in large numbers, and they pack a painful sting... if you brush up against one in the water, it's going to hurt."
Generally, they're found in open waters, so experts are confused as to why they have made their way to New Jersey, of all places.
The sting, which has been compared to a shock from a 9 volt battery, supposedly hurts more than a regular jellyfish sting. And although the venom isn't toxic, it can cause some serious skin irritation.
So if you do get stung by one, what should you do?
Article continues below advertisement
How long do mauve jellyfish stings last? And what are treatment options?
If you can, avoid touching a mauve stinger at all costs — even if it's dead on the beach, its venom will still be released from any part of its body.
According to The Patch, mauve jellyfish stings take from one to two weeks to fully heal. To make it heal quicker and alleviate the pain, it's advised to apply vinegar directly to the sting. Who knew?
But remember, you won't want to pee on a jellyfish sting. Allegedly, it does very little to help the pain, and in fact, it could exacerbate the amount of pain. Above all else, though, peeing on yourself is gross. We'd advise against it.
Luckily, jellyfish season only lasts through September, at least on the East Coast, though, so they hopefully won't be around much longer.