Hawaii's Second Shark Attack in a Week Sends a 68-Year-Old Man to the Hospital
A 68-year-old man was sent to the hospital with serious injuries after being attacked by a shark in Hawai'i Island's ʻAnaehoʻomalu Bay.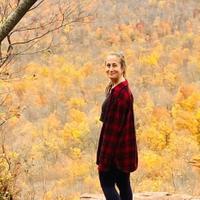 During a run-of-the-mill beach trip on Tuesday, Dec. 13, an older man in Hawaii endured one of everyone's worst nightmares: an unpredicted shark encounter.
After an initial shark attack off the Hawaiian island of Maui, a second took place off the Big Island. It was the second shark attack statewide within the last week, leaving locals and visitors nervous to set foot in the otherwise gorgeous blue waters.
Article continues below advertisement
The island's local government is taking serious steps to prevent any more shark encounters. Warning signs have been put up to encourage beachgoers to refrain from swimming.
"Shark warning signs are up at Hawai'i Island's ʻAnaehoʻomalu Bay, this morning, following an apparent encounter between a man in his mid-60's and what has been reported as a 12-foot tiger shark," reads a statement from Hawaii's Department of Land and Natural Resources.
"The man was taken to North Hawai'i Community Hospital. Under established protocols, DLNR does not release victim's names, extent of injuries, or medical condition. It is not known whether the man is a local resident or a visitor," the DLNR statement continued. "Additional warning signs have been put up at various resort properties in the area, as well as by ocean sports operators."
Article continues below advertisement
What to know about Hawaii's latest shark attack:
Though shark attacks tend to attract quite a bit of media attention, they're evidently less common than car accidents or being struck by lightning, according to USA Today. But when they do actually take place, they're no laughing matter — that's why Maui officials are incredibly concerned, after the island faced its second attack in only a week.
The latest shark attack took place Tuesday, Dec. 13 at Anaeho'omalu Bay in Waikoloa, around 8 a.m., according to a police report.
Article continues below advertisement
The victim was a 68-year-old local man who hailed from Waikoloa. He was only about 400 yards from shore when a 12-foot tiger shark bit his lower torso. Luckily, he had a diving knife on hand, and he was able to use it to defend himself.
He was eventually able to break free from the shark's grasp, making it safely to shore. It's unclear if the shark swam away, is still lingering in the area, or succumbed to injuries from the man's diving knife. Regardless, we're glad the man is OK.
"He was bitten on his backside," Fire Dept. Assistant Chief Darwin Okinaka stated via Big Island Now. "He also experienced some [lacerations] to both his hands as he was trying to fight the shark off."
Following the incident, the man was taken to the hospital with non-life-threatening injuries. He is now being transported to Oahu for further treatment. However, he is in stable condition. This came only a few days after a woman reportedly fought off a shark in Maui, but she is still MIA.
Article continues below advertisement
Climate change may increase human-shark encounters.
Shark attacks seem to be getting more and more common — and there's a reason for that. Yes, it's because of climate change.
Shark encounters have become especially common along the East Coast, because seal populations were dying out. This was mostly because of bycatch, overfishing, and habitat destruction. Since sharks eat seals, they started coming inland to find more food.
Seals have finally gained protection from the U.S. Marine Mammal Protection Act (MMPA), but with rising temperatures and careless fisherman, shark and seal populations could die out at any second. However, that hopefully won't be the case.