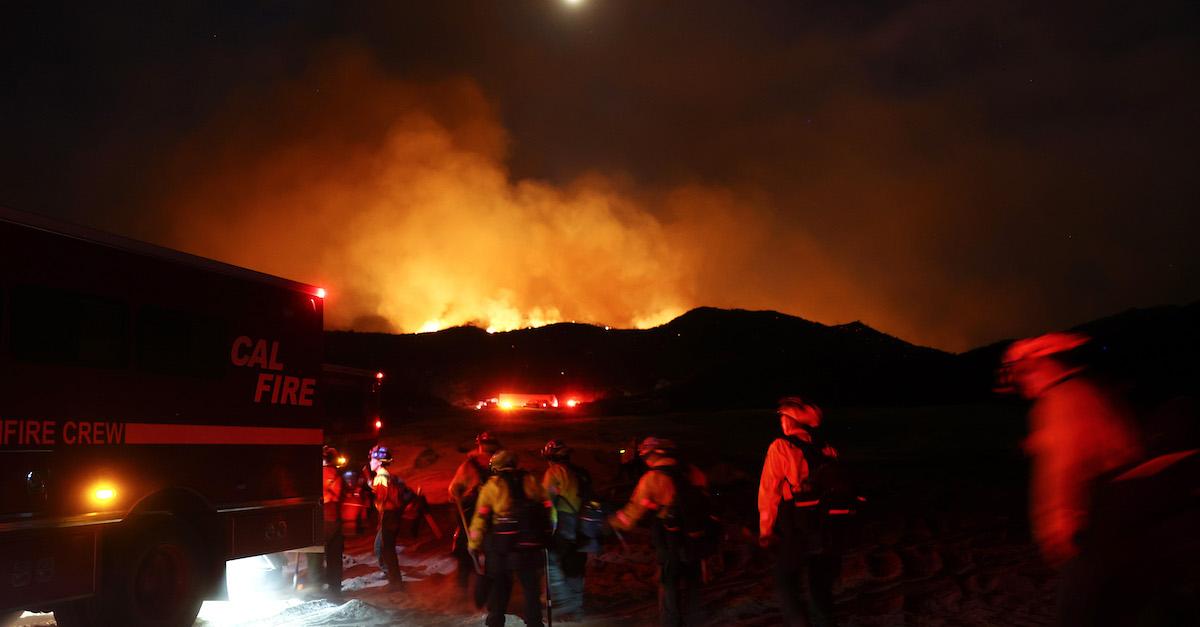 The Hemet, Calif. 2022 Fire: Damage, the Current Death Toll, and More
While many of us were enjoying BBQs and days at the beach this past Labor Day, Southern California residents were dealing with a natural disaster.
Dead vegetation — parched from the ongoing droughts — went up in flames in Riverside County on Monday, Sept. 5. What's known as the Hemet, Calif. fire, or Fairview fire, ignited shortly after 2 p.m., and quickly scorched thousands of acres, causing mass destruction. By nightfall, a small amount was contained, but more work is to be done.
Article continues below advertisement
Temperatures soared to upwards of 110 degrees Fahrenheit as a result of the ongoing fires. So far, a few deaths have occurred as a result of the fire — which is why the Riverside County Fire Department is working tirelessly to extinguish the flames.
"This fire … was spreading very quickly before firefighters even got on scene," a spokesman for the Riverside County Fire Department and the state Department of Forestry and Fire Protection stated via a Twitter livestream, as per The Los Angeles Times.
Monday night, the Hemet Unified School District closed all schools in the district "until conditions improve." The heat, ongoing fires, and possibility for power outages made it "necessary to ensure the safety of students, staff and families."
"This decision was not made lightly," the district also stated, as per The Los Angeles Times.
Article continues below advertisement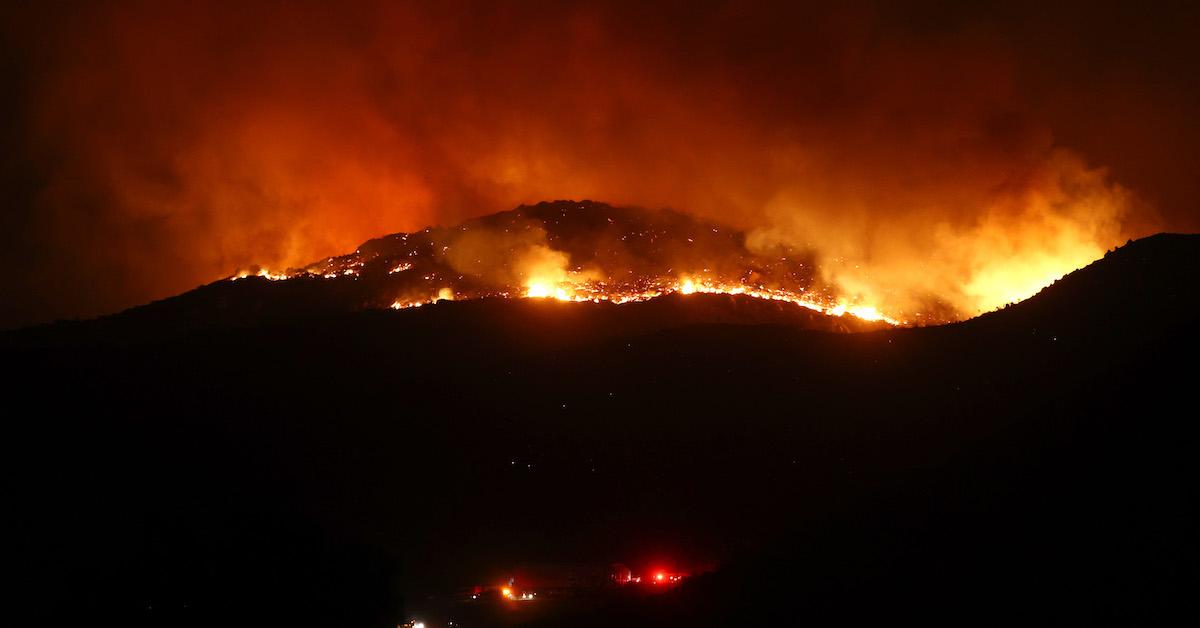 The 2022 Hemet fire has caused quite a bit of damage in only a day.
In less than a day, the Fairview Fire damaged about 2,000 acres of land, according to The Desert Sun. The fire was reported in the late afternoon, and it spread rapidly. By Monday night, it was only 5 percent contained. More than 1,500 home evacuation orders were initially put in place, but as the fire spread, the evacuation order was expanded.
Article continues below advertisement
According to ABC7, at least seven structures have been destroyed thus far, with many of them being homes. Many others have been damaged, as well.
And even though the flames were initially estimated to potentially damage 2,700 acres, officials decided at a Tuesday press conference that up to 7,000 acres have the potential for damage. If you're local, stay up to date with this map of the Hemet fire.
Article continues below advertisement
The death toll of the Hemet fire, so far:
Sadly, the Fairview fire has an ongoing death toll.
According to CNN, as of publication, two people have died as a result of the fire. Their identities, as well as the circumstances of their deaths, have not yet been released. Needless to say, the families and friends of the victims are in our thoughts.
A third person was brought to the hospital with severe burns on their arms, back and face, as per CNN. Each of the fire victims were on an "out and back" trail in a canyon filled with vegetation.
The city of Hemet is now filled with smoke — hopefully there are no more fatalities as a result of the flames.
Article continues below advertisement
How to help victims of the Hemet fire:
Although the identities of those lost to the fire have not yet been released, there are a few ways you can help.
Contact the Riverside County Red Cross to see what they could use right now — clothes, supplies, and non-perishables are probably only a few things they're looking for at this moment in time.
To prevent fires like these, it's vital to properly extinguish your fire, if you're camping in the woods.
And of course, because this is exacerbated by global warming, remember to vote, and speak out against policies that hurt our planet — natural disasters like these become more prevalent as the climate crisis continues.