What Is a Giant Phantom Jellyfish? This Rare Creature Was Spotted off California Coast
Footage of a 33-foot giant phantom jellyfish that wass spotted off the coast of California recently went viral — these types of sightings are very rare.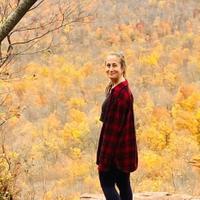 The deep sea is a world unknown — there are so many plants, animals, and areas we don't even realize exist.
And recently, footage of a giant phantom jellyfish went viral, deterring all of us from ever wanting to explore the ocean floor. Although the footage was captured about a year ago, it recently made waves on the World Wide Web, showing the rare and jaw-dropping 33-foot-long creature floating along at about 3,200 feet below the ocean's surface. Needless to say, it was a shocking sight.
Article continues below advertisement
"This ghostly giant is a rare sight. Out of the darkness of the ocean's midnight zone, Monterey Bay Aquarium's Research Institute (MBARI's) remotely operated vehicle (ROV) Doc Ricketts spots a billowing crimson curtain. Moving in for a closer look, the submersible's lights reveal the giant phantom jelly (Stygiomedusa gigantea)," reads a statement from MBARI.
"MBARI's ROVs have logged thousands of dives, yet we have only seen this spectacular species nine times," the statement continues. "The first specimen of the giant phantom jelly was collected in 1899, but it was not until 60 years later that scientists recognized this as a new species. Even now, scientists still know very little about this animal."
Article continues below advertisement
The giant phantom jellyfish is not a common sighting, but it's majestic, to say the least.
While the presence of mermaids in the deep sea remains unconfirmed, we now know at least part of our planet's waters are overrun with massive ghostly jellyfish... great.
According to the New York Post, MBARI's remotely operated vehicle (ROV), Doc Ricketts, caught a glimpse of the terrifying creature just last year. Its dark and ominous hue, 3-foot-wide bell-shaped body, and 30-foot-long tentacles aren't something we'd like to encounter IRL, but the footage is absolutely incredible.
Article continues below advertisement
The giant phantom jellyfish's ribbon-like tentacles have been called "mouth arms," because they use them to snatch up prey from upwards of 30 feet away.
Because giant phantom jellyfish are native to the deep sea, sightings are rare. In fact, they predominantly dwell in areas that aren't accessible by humans, or even submarines. But according to Live Science, they have been spotted in almost all of the planet's oceans, aside from the Arctic.
That said, not much is known about this creature, as they haven't been studied too closely. They're presumed to live off a diet of plankton and other small fish. They're believed to have roamed the deep sea for about 500 million years, per The Mirror U.K., which would mean they've been around at least 250 million years longer than dinosaurs.
That said, we're glad we won't be seeing them up close anytime soon, but MBARI's video footage below is spectacular.
Article continues below advertisement
Jellyfish are important creatures.
Even though it was once assumed jellyfish were unimportant creatures in the realm of marine ecosystems, they evidently hold quite a bit of weight down there.
Per The Mirror U.K., there is still quite a bit of research to be done about the spicy, ambiguous creatures.
In 2017, a study showed that jellyfish, which are a type of cnidarian, are some of the ocean's most important predators. They even compete for the title against squid, fish, and blue whales.
They may not have too much of a personality, and might provide for a less than favorable encounter. But they certainly deserve quite a bit of fanfare.