Four Endangered Giant Galápagos Tortoises Were Allegedly Poached for Meat
After four endangered giant Galápagos tortoises were found dead, Ecuadorian authorities fear they may have been illegally poached for meat.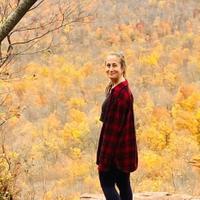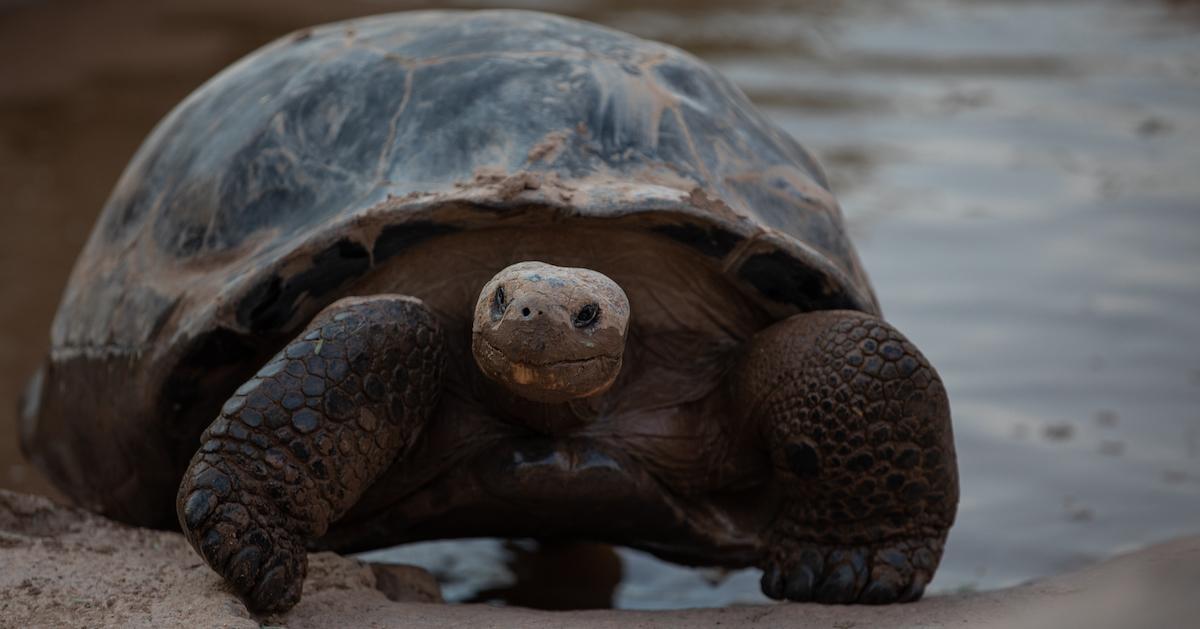 It's a sad day for Ecuadorian wildlife and conservationists worldwide.
Ecuador's Attorney General's office is currently investigating the alleged poaching of four endangered giant Galápagos tortoises in the Galápagos archipelago. Authorities fear they may have been slaughtered for meat, though that has not been confirmed as of publication. Because the Galápagos islands are a protected national park, and as the animals are on the brink of extinction, this would be a huge infraction.
Article continues below advertisement
Tortoise meat is revered as a "delicacy" by wildlife poachers. And sadly, over the last year alone, more than 15 of them have been found dead in the Galápagos. Hence, authorities and environmentalists fear they are now being targeted.
"This is not an isolated incident. In September 2021, the remains of 15 critically endangered Giant Tortoises from the subspecies Chelonoidis guntheri were found on Isabela," reads a statement from U.S. organization, the Galápagos Conservancy, via CNN.
The nonprofit, which specifically focuses on sustainable development of the Galápagos Islands, "strongly condemns the poaching and eating of Giant Tortoises as an environmental crime."
"Evidence from the investigation showed that the reptiles had likely been hunted for consumption," the statement continues. Therefore, it comes as no surprise many are worried the population's numbers will continue to plummet, if serious action isn't taken soon.
Article continues below advertisement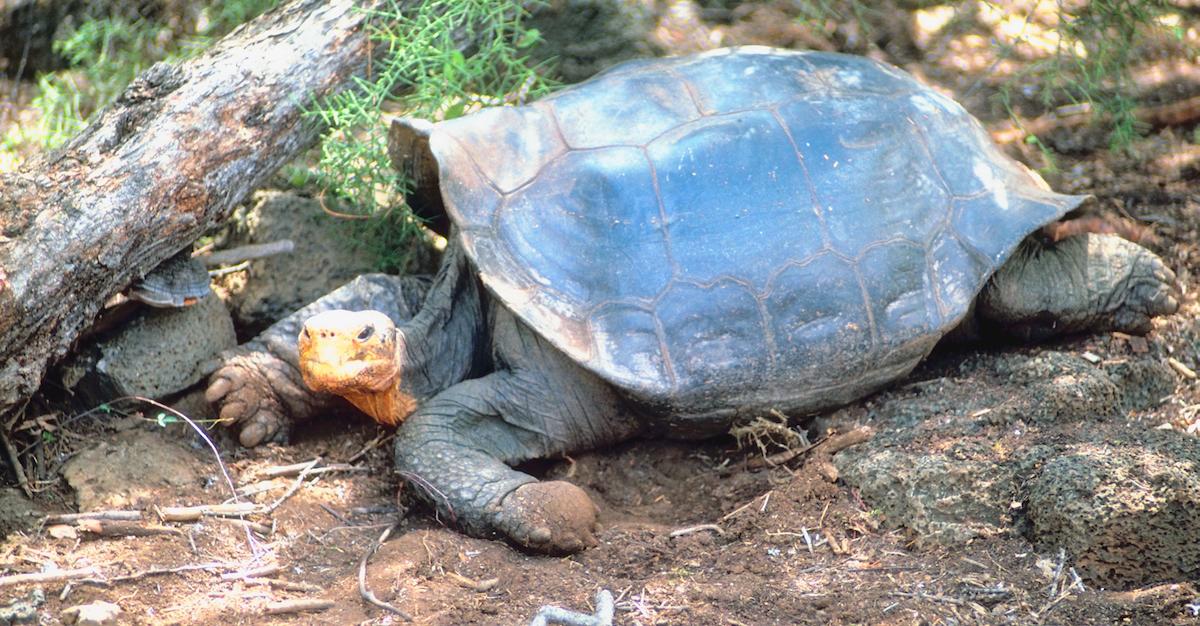 Endangered Galápagos tortoises are possibly being hunted for meat, sources say.
Even though it has been illegal since 1933, Ecuadorian authorities fear Galápagos giant tortoises are being trophy hunted by poachers, for meat. Those found guilty of doing so could face at least three years of jail time, according to EuroNews.
Within the wildlife abundant archipelago, specifically on the island of Isabela, authorities recently stumbled upon four dead Galápagos giant tortoises — which has led to a preliminary investigation, conducted by the State Attorney General's Office.
Article continues below advertisement
"This recent poaching incident is particularly egregious as very few individuals of the subspecies Chelonoidis guntheri remain in the wild," the Galápagos Conservancy stated via EuroNews. "We must safeguard giant tortoises and the ecosystems they depend on."
All 14 subspecies of the giant Galápagos tortoise are sadly considered either vulnerable, endangered, critically endangered or extinct — and despite their long lifespans, which can last up to 120 years, their numbers are dwindling rapidly.
So, what is being done about this matter? Authorities and organizations are taking action against hunters breaking the rules, to hopefully protect the beloved animal.
Article continues below advertisement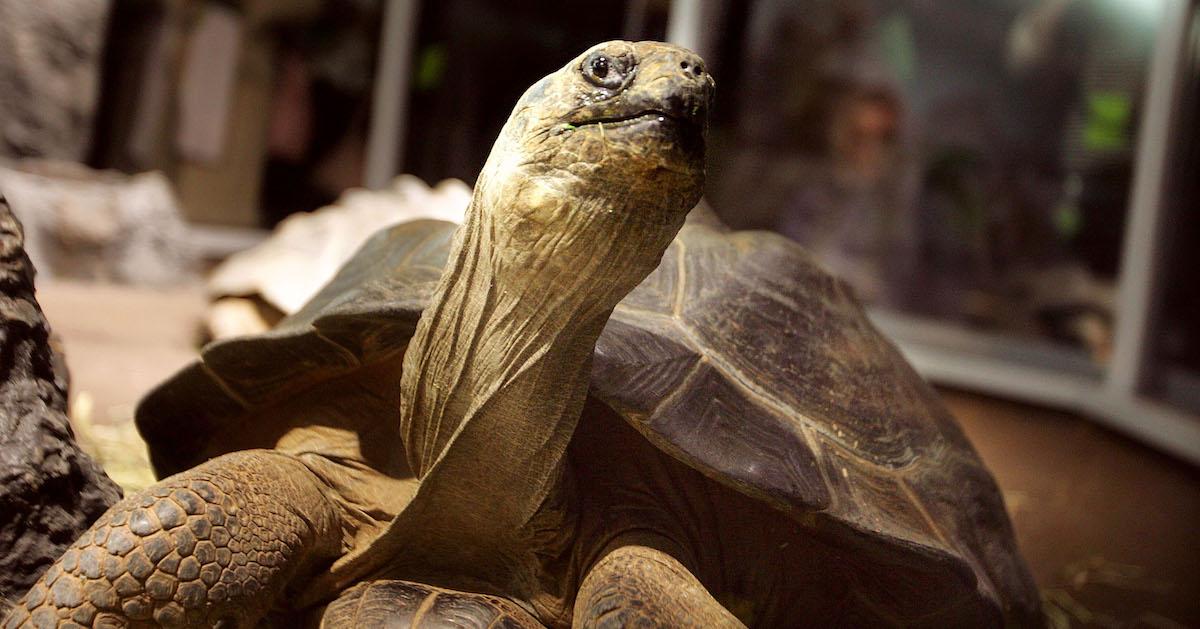 What is being done to protect the Galápagos tortoises?
As previously mentioned, Ecuadorian officials have opened a formal investigation to find the culprit of the dead tortoises. According to EcoWatch, its unit is honing in on environmental crimes. Galápagos National Park employees are giving statements, while wildlife experts are performing necroscopies on the dead tortoises.
"Ecuador's Prosecutor opened a preliminary investigation to look into the facts related to the alleged hunting and slaughter of four giant tortoises," the office stated in a tweet.
Our hearts are breaking for this endangered species — if something isn't done soon, the population could cease to exist within our lifetime.