This Superhero Tortoise Repopulated His Species With the Power of His Unrelenting Libido
Diego the tortoise has retired after working to re-populate his species, the libidinous giant tortoise. He has returned home, to the island of Espanola.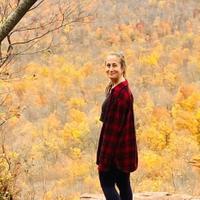 Every superhero out there deserves eventual retirement, and that includes Diego the tortoise. The libidinous giant tortoise has dedicated several years of sexual services to a breeding program in the Galapagos Islands, in which Diego took part in to help re-populate his species. After 15 years, he's saying goodbye to live out the remainder of his years in his natural environment, which is located on an uninhabited island off Ecuador called Española.
Article continues below advertisement
"Fifteen tortoises from Española, including Diego, are going home after decades of breeding in captivity and saving their species from extinction," wrote Paulo Proaño Andrade, Ecuador's environment minister in a tweet, which has been translated from Spanish to English. "Their island receives them with open arms."
Ladies, Diego is finally making his way home.
Article continues below advertisement
Some might say Diego is a sex god among his species.
When Diego's breeding program first started in the 1960s, he was apparently just one of two males, paired with 12 other females on the island. But several decades later, the population has grown to a whopping 2,000, of which he has apparently fathered 40 percent. That's about 800 baby tortoises, on his end.
Article continues below advertisement
Before Diego got involved with the breeding program, he was living in captivity at the San Diego Zoo in San Diego, Calif. However, he was shipped off to the Galapagos Islands to participate in the breeding program. The Galapagos are a series of uninhabited islands 600 miles off the coast of Ecuador which were studied by Charles Darwin, and have since been labeled as a UNESCO World Heritage Site.
Article continues below advertisement
The breeding program is taking certain precautions in order for Diego to return home safely.
Each of the tortoises returning to the remote island of Española traveled by boat, and had to be placed in quarantine beforehand — not because of the coronavirus — but because the island is one of the oldest (and most untouched part) of the Galapagos islands, and scientists worry that they could track seeds, plants and other things onto the island that aren't native, according to the BBC.
However, once Diego makes his long-awaited return to his native island, he will live out the rest of his years there with little to no contact with humans, other than tourists who will only get to view the wildlife from afar. Needless to say, though, he's most likely thrilled to return to his old stomping ground, where — if he decides to continue breeding — he will do so at his leisure.
Article continues below advertisement
We're very proud of Diego and all that he's done for the Galapagos' libidinous giant tortoise population. He is truly a superhero among his kind, and his accomplishments haven't gone unnoticed. Needless to say, we hope he enjoys his years in retirement on the gorgeous island of Española — he deserves it more than almost anyone else.