Beloved Marine Mammal, the Dugong, "Functionally Extinct" in China
Although the dugong had roamed China's waters for many years, the beloved marine mammal has officially been deemed "functionally extinct."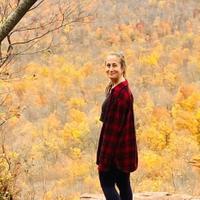 Another one bites the dust.
One of the most adorable marine mammals on the planet, the dugong, has been labeled "functionally extinct" from its native China waters. A new study, which was conducted by the Zoological Society of London (ZSL) and the Chinese Academy of Sciences, noted the species' population had been decreasing rapidly from China since the 1970s, but there's now been no evidence of its presence since 2008.
Article continues below advertisement
"In 2007, we tragically documented the likely extinction of China's unique Yangtze River dolphin. Sadly, our new study shows strong evidence of the regional loss of another charismatic aquatic mammal species in China – sadly, once again driven by unsustainable human activity," Samuel Turvey, a ZSL professor and co-author and of the peer-reviewed study, which was published in Royal Society Open Science, stated in a press release.
"The likely disappearance of the dugong in China is a devastating loss," Turvey continued. "Their absence will not only have a knock-on effect on ecosystem function, but also serves as a wake-up call – a sobering reminder that extinctions can occur before effective conservation actions are developed."
Article continues below advertisement
The dugong is now functionally extinct in China — what does that mean?
The dugong, a close relative of the sea cow, is now "functionally extinct" in China's waters.
As previously mentioned, dugongs have not existed in the East Asian country since 2008, which indicate "the first reported functional extinction of a large vertebrate in Chinese marine waters," per the study. Although they'd frequented China's southern waters for hundreds of years, per USA Today, populations declined due to human activities — fishing, habitat loss, ship strikes, and global warming.
Article continues below advertisement
In this case, "functional extinction" means they no longer play a role in the ecosystem, because their numbers are so low, according to an article from PBS on the functional extinction of koalas in Australia.
On a global scale, the species is considered "vulnerable," as it exists in other parts of the world. Regionally, it could be reassessed as "critically endangered," or possibly extinct, but as of now, there is no longer any evidence that dugongs live in China.
Since 1988, China's State Council has constituted dugongs as a Grade 1 National Key Protected Animal, according to CNN. Conservation efforts have been a priority in the world of conservation, but at this point, their populations may be too far gone to restore in this region.
Hopefully, they make a comeback in China's waters, but only time will tell.
Article continues below advertisement
How many dugongs are left in the world?
Even though dugongs are now officially functionally extinct in China, they are considered "vulnerable" on a global scale.
According to a 2021 article from Ocean Info, it's estimated there are 20,000 dugongs left in the world. Most of them live in and around Australia, but there are also significant populations of the beloved mammal in and around Africa and Japan.
Hopefully, that number has risen since last year, and ideally, it will only continue to spike with continuous conservation efforts.