Looking Back on the Accomplishments of Late Environmentalist, David Foreman
Environmentalist and founder of Earth First!, David Foreman, has passed away at the age of 75 years old — here's what you should know about him.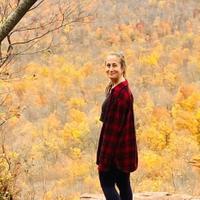 Conservationists worldwide are mourning the death of famed environmentalist, David Foreman. In 75 years, the New Mexico native made serious waves in the world of nature preservation. He founded a number of organizations that focused on conservation, and even supposedly created the term "rewild."
It goes without saying he will be missed by friends, family, and nature-lovers alike — which is why we're looking back on his many achievements in the field.
Article continues below advertisement
"We are deeply saddened to report that Dave Foreman passed away last night peacefully, at home," reads a heartfelt statement from Rewilding New Mexico, a conservationist organization the environmentalist founded back in 2003. "The founder of The Rewilding Institute who coined the now ubiquitous name for a global movement to protect and restore wild nature, Rewilding."
While he had reportedly been suffering from health issues, many are incredibly shocked and saddened by this loss nonetheless.
"Words to describe this loss to friends, family, and the conservation movement are hard to come by at the moment," the tribute continued. "We will soon be running updates on memorials and the outpouring of memories friends are sharing with us."
Article continues below advertisement
Despite his conservative upbringing, Foreman's young adult life experiences molded his career.
Foreman was born in Albuquerque, N.M. in 1946 to a U.S. Air Force employee. He traveled quite a bit as a child, and ended up going to school at the University of New Mexico. According to Encyclopedia.com, because of Foreman's conservative upbringing, he grew up with relatively rightwing viewpoints. In college, he served as chair of the conservative Young Americans for Freedom, and even worked on Republican senator, Barry Goldwater's presidential campaign, in 1964.
Article continues below advertisement
But life after college changed Foreman's views. After becoming a Marine in the Vietnam war, and being honorably discharged for going AWOL, he changed his registration to Democrat in 1980, after realizing President Ronald Regan, and other Republicans, had no interest in conservation. He had been working for the Wilderness Society in Washington, D.C., and found that logging companies did not have the forest's best interest at heart, according to Tucson.com.
Article continues below advertisement
Foreman's contributions to the planet shows
Because Foreman also found he was dissatisfied with the laid-back ways of other environmental groups — especially in regards to how they approached the concept of logging. Jimmy Carter, for example, greatly disappointed Foreman, as he supported logging.
Foreman was eventually inspired to create an organization of his own, which went by the name of Earth First!. Although it was widely respected, according to The New York Times, many felt it took a radical approach to protesting environmental causes.
The organization took inspiration from Edward Abbey's 1975 novel, The Monkey Wrench Gang, which is about a group of eco-warriors who attack the Glen Canyon Dam in Arizona.
Years later in 1991, Foreman co-founded the Wildlands Network, which protects North American natural lands. Then in 2003, he created the Rewilding Institute, which protects New Mexico wildlife. Foreman also wrote at least five books between 1991 and 2014. One of his most famous was called Confessions of an Eco-Warrior.
Needless to say, he is remembered by many for the incredible — and memorable — marks he made within the world of environmentalism.