California's Prop 12 Law Protects Animals — But Sadly, It May Be Overturned
What is California's Prop 12? The law was passed in 2018, to give animals more rights. But the National Pork Producers Council (NPPC) has sued to nullify the law.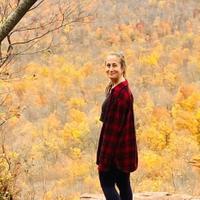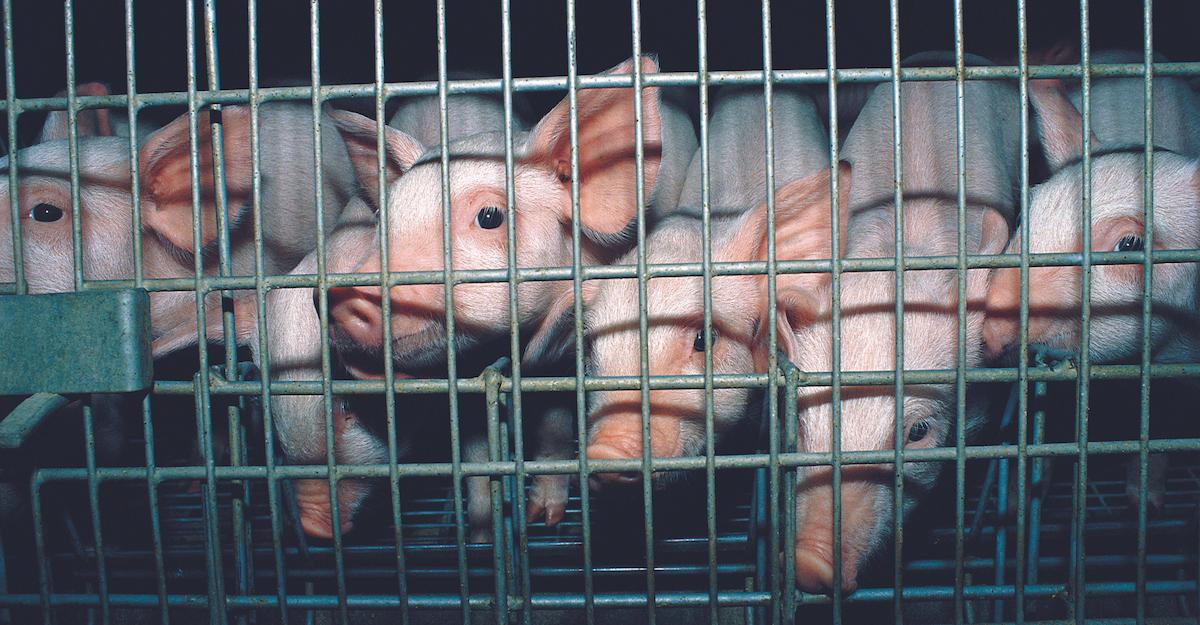 Though California reportedly has the second-highest number of vegans per capita, according to a study from San Diego State University, one of the state's most pivotal anti-animal cruelty laws may be at risk. After Prop 12 was passed in California in 2018, farmers were required to create more space for their livestock. But the National Pork Producers Council (NPPC) recently sued the state of California in hopes of nixing the law entirely. That said, animal rights activists are incredibly upset.
Article continues below advertisement
"There are animal cruelty laws in every state, our law and our democratic process recognize the right to protect animals from cruelty. Not only is it a part of our law but a part of our humanity to show compassion to animals and protect them against extreme deprivation and violence," Cheryl Leahy, Executive Director of animal advocacy nonprofit Animal Outlook, stated in a press release sent to Green Matters.
"This must hold true even if, and especially when, committing that cruelty is profitable to some corporate interests," she continued. "As citizens, we have a right to pass laws to avoid being complicit in some of the worst animal cruelty, and that right is now under threat."
Article continues below advertisement
Why is California's Prop 12 in danger?
On Oct. 11, the U.S. Supreme Court will hear the case between the NPPC and the state of California, to potentially abolish Prop 12. Per the release, the law protects livestock animals such as chickens, pigs, and cows from being raised under cruel conditions. When the law was passed, 80 percent of all voters supported the Farm Animal Confinement Initiative, including 76 percent of Republican voters.
If the law is overturned, this would endanger the animals, and violate citizens' right to democracy.
Article continues below advertisement
As one would imagine, a number of U.S. animal protection and animal advocacy organizations have vocalized support for the state of California.
Some of the organizations include The Humane Society of the United States, Animal Equality, Animal Legal Defense Fund, Animal Outlook, Compassion in World Farming USA, Farm Sanctuary, and The Humane League.
The NPPC insists the law puts financial burden on the pork industry. However, according to the press release, a study conducted by the University of California, Davis reportedly proved it would ultimately bring no economic harm to pork farmers and producers. So whether pork producers are resistant due to laziness, a desire to be cruel, or something entirely different, is unclear.
Article continues below advertisement
Why is this important?
There are many important issues with this case.
Prop 12 protects pregnant pigs, young calves, and hens — and prevents farmers from profiting off those that are confined to such small spaces. According to the press release, pregnant pigs raised for pork are generally put in a cage that prevents them from turning or even lying down for their entire lives.
Animal Outlook has recorded investigations of these facilities that show the cruelty — although the footage is educational, it's disturbing, to say the least.
Ultimately, we hope the Supreme Court decides in favor of the animals.