Biden Issues Grant to Relocate Native Americans From Rising Oceans
The Biden administration recently issued a $75 million grant to relocate three Native American tribes from rising sea levels.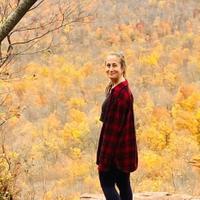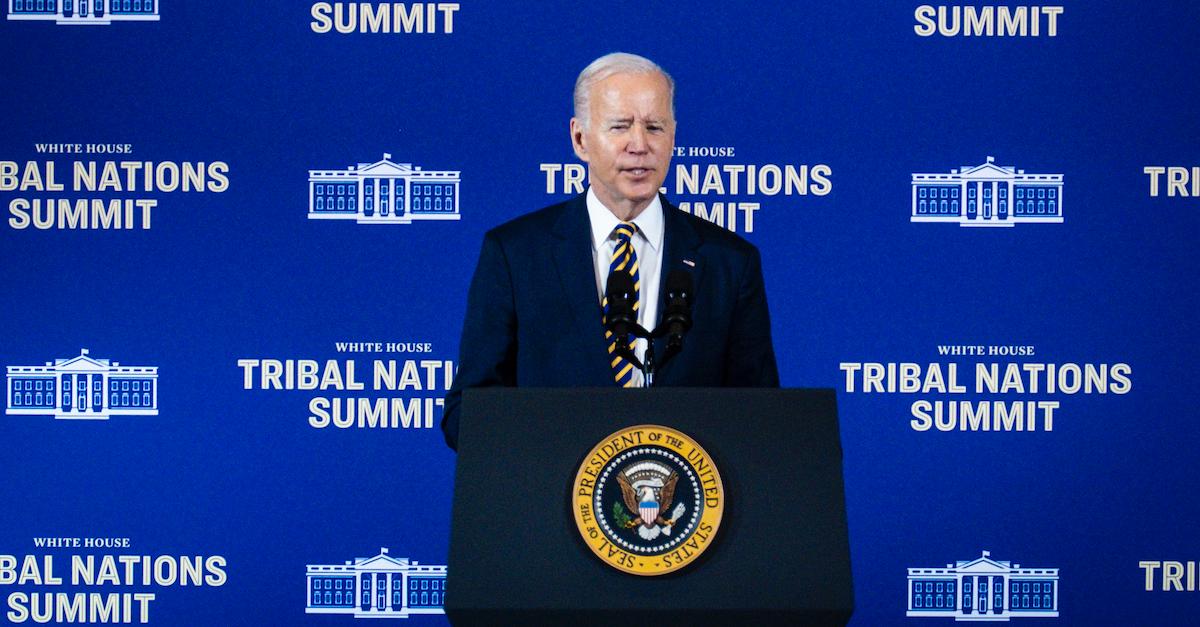 For centuries, Native Americans have been forcibly relocated from their rightful homes to more vulnerable locations. And after far too long, President Biden is finally attempting to reconcile. On Wednesday, Nov. 30 during the two-day White House Tribal Nationals Summit, the POTUS promised to allocate $75 million to relocate three tribes to higher grounds, away from rising sea levels. In addition to Biden's grant to relocate Native Americans, he also vowed to give them more federal power.
Article continues below advertisement
This is only the beginning — as global warming continues, upwards of $5 billion will be needed over the next five decades to help with tribal relocation in relation to climate change.
"We must safeguard Indian Country from the intensifying and unique impacts of climate change," Interior Secretary Deb Haaland stated via CNBC. "Helping these communities move to safety on their homelands is one of the most important climate related investments we could make in Indian Country."
But, it's crucial that with more federal involvement, comes respect for tribes' way of life.
"Administrations can bring in their priorities, but they shouldn't be telling us who have lived here since the beginning of time how to manage our resources, which resources we can even access," Richard Peterson, president of the Tlingit & Haida Indian Tribes of Alaska, stated via AP News. "These are things that are inherent in our sovereignty."
Article continues below advertisement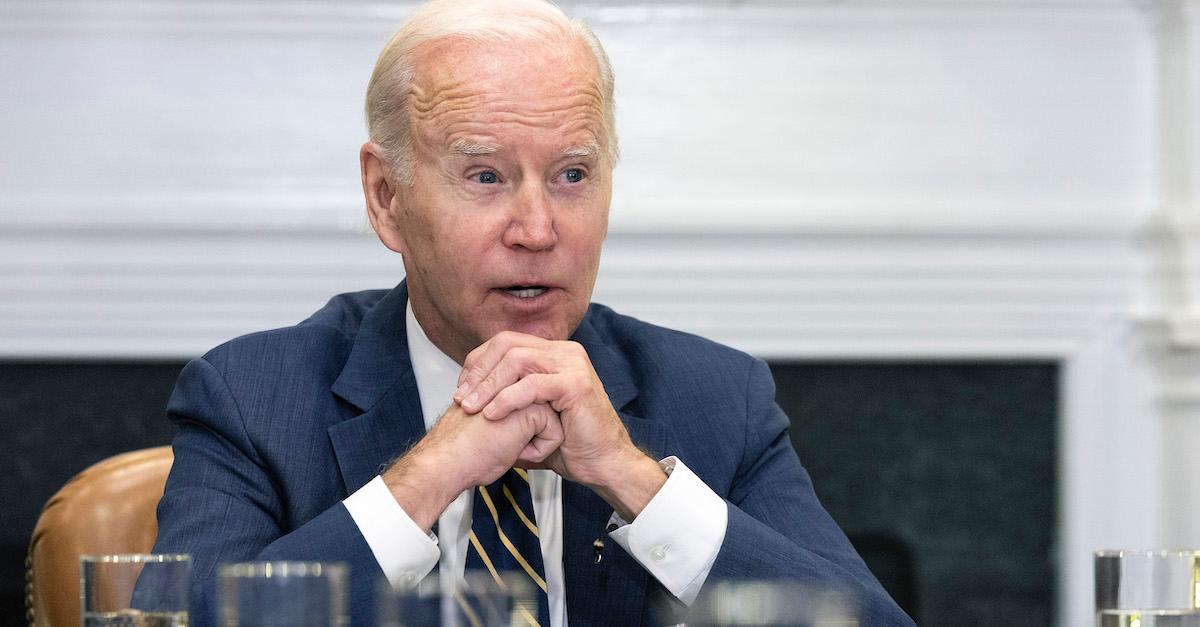 What was decided at the White House Tribal Nationals Summit?
Biden plans to increase spending on protecting tribes from climate change, while giving them more power. This is hopefully one of many attempts to redeem America's history with its native people.
Per Al Jazeera, Biden is allocating funds to relocate tribes to more desirable places. He also plans to increase funding for health services, and to invest in better infrastructure for their communities, to improve the health and safety of tribes who are disproportionately affected by climate change.
Article continues below advertisement
"As all of you know, there are tribal communities at risk of being washed away – washed away by superstorms, rising sea levels and wildfires raging," Biden stated during the summit, as per Al Jazeera.
"That's why today I'm announcing [a] $135 million commitment to help 11 tribal communities from Maine, Louisiana, Arizona, Washington state and Alaska to move, in some cases, their entire communities back to safer ground."
A project to repair two dams in South Dakota, known as the Oglala Dam and Allen Dam, will also hopefully protect communities from flooding waters. A new presidential memorandum has also been signed, to improve communication between tribal nations and the U.S. government.
Ultimately, this promises to consult native tribes, so they can be more involved with important happenings, which could affect them firsthand.
Article continues below advertisement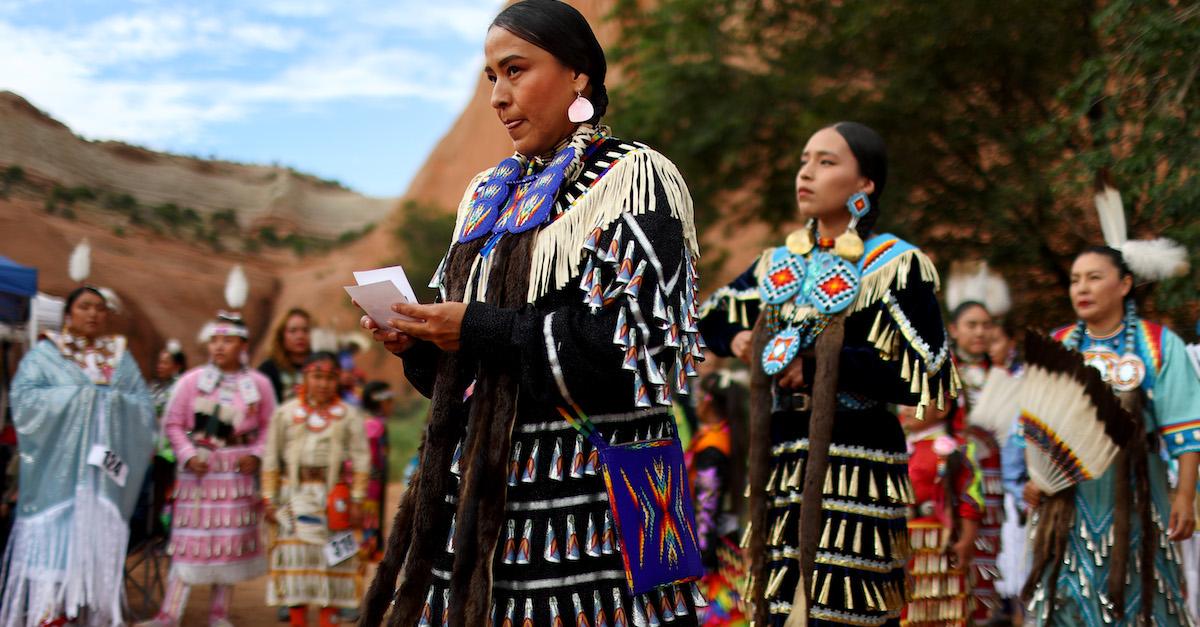 Why are Native Americans more vulnerable to climate change?
Native Americans are disproportionally vulnerable to climate change for a multitude of reasons.
One reason is that when they were kicked out of their homes, they were "given" land that was in less desirable locations. These areas are more prone to flooding, drought, wildfires, and other natural disasters. They are then often blamed for deforestation, when in reality, developers have been destroying natural lands.
Additionally, pipelines are often run through native land. They pollute locals' sources of drinking water and the soil they grow crops on, affect the fish they use for food, and even sometimes cause explosions.
Therefore, it's up to people in power to make things right — hopefully Biden's grant is just the beginning.