Flooding Your Garden Could Help Stop the Effects of Climate Change, Experts Say
Although you may work hard to prevent your garden or yard from flooding, experts say the benefits of flooding your garden may help the environment.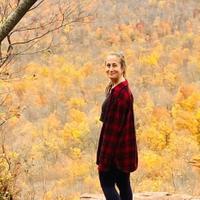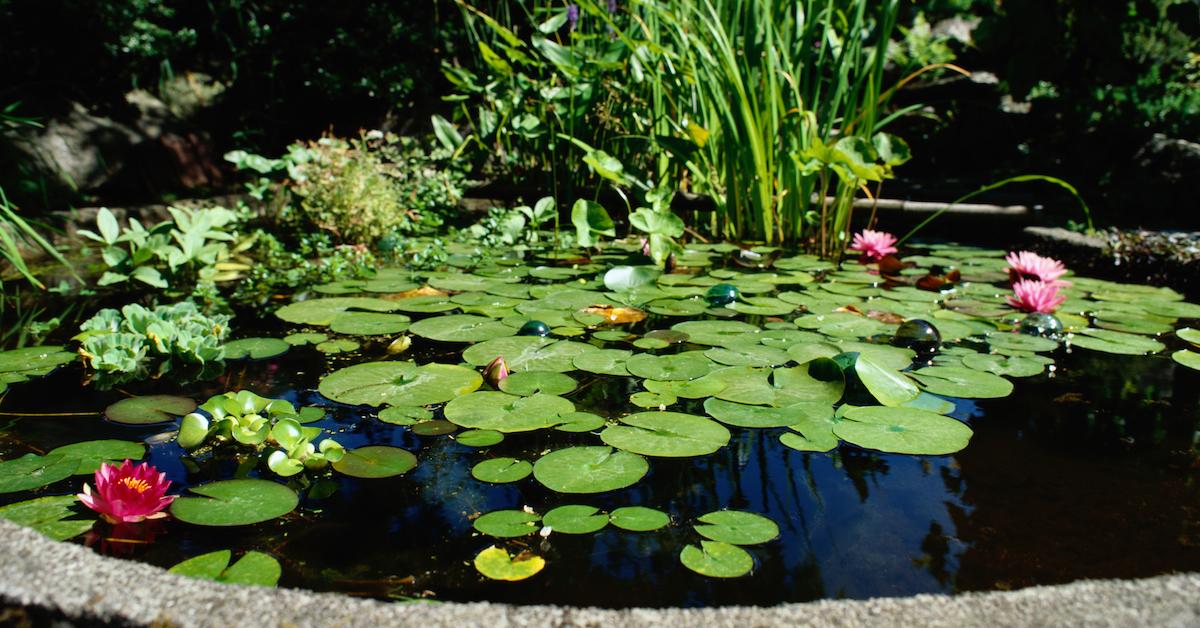 Landscaping isn't easy, and oftentimes, it isn't environmentally-friendly, either. Those in the sustainability space are well aware that perfectly manicuring your garden or front lawn not only wastes water, but it also drives out pollinators, and even contributes to nearby flooding. That's why one expert touts the benefits of flooding your garden, claiming it will increase biodiversity, prevent floods, reverse drought, and more.
Article continues below advertisement
Surface water runs off hard or dry concrete-laden gardens and backyards. This triggers sewage spills and local flooding.
"[Water industry professionals] know about combined sewage outfalls, with sewage going into the rivers," Tony Juniper, who leads Natural England, stated via The Guardian. "Part of the problem there is rapid runoff coming off hard surfaces, where you've got a lot of water being put into the drains, which also get the sewage, and they overflow," he continued.
But turning your green space into wetlands can effectively hold water, prevent runoff, and even create more habitats for local wildlife.
"It's looking at the extent to which you might be able to interrupt water flow before it gets to the sewage and into the rivers," Juniper continued. "And that's an interesting way of engaging people who actually don't see a connection between their house and the river – by going down this route of making gardens wilder to hold more water."
Article continues below advertisement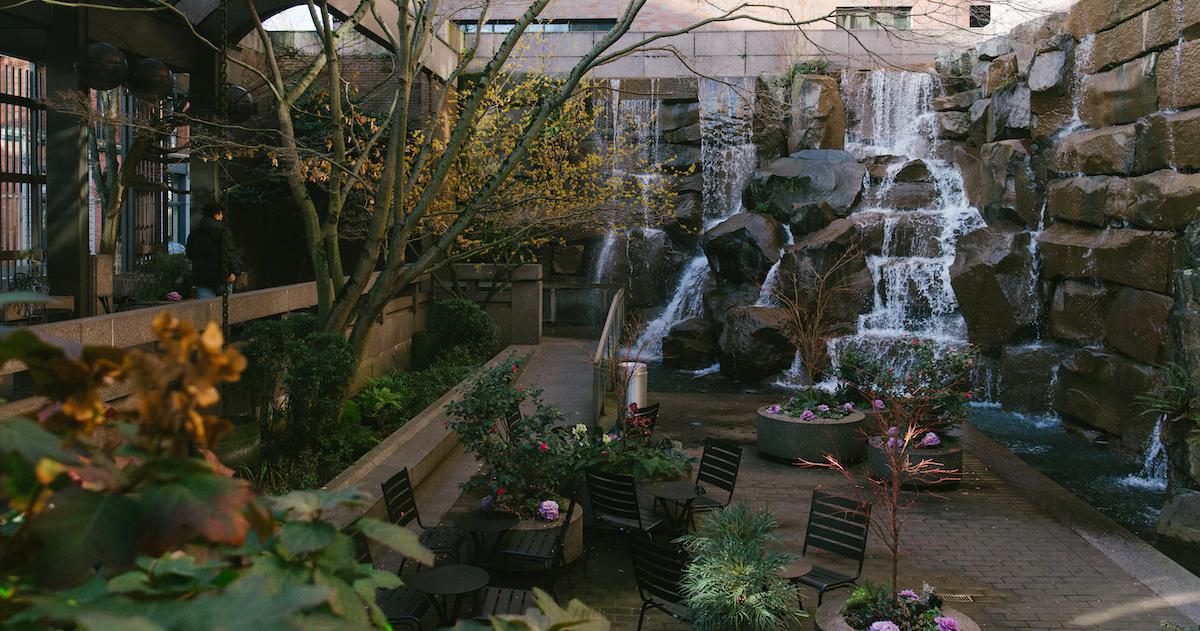 Here are the benefits of turning your yard or garden into wetlands:
To mitigate the impacts of drought, flooding, and biodiversity loss, experts are now recommending that homeowners flood their yards and gardens. Creating what's known as "bog gardens" reduces strain on sewers following major storms by catching some of the water, in order to prevent sewage from overflowing into nearby waterways. Per The Independent, during times of drought, it would also keep your landscape moist, so you wouldn't have to waste as much water keeping your plants alive.
Article continues below advertisement
Meanwhile, it's a solid way to create habitats and increase biodiversity in your neighborhood. Ali Morse, water policy manager at the Wildlife Trusts, told The Independent doing so has "huge potential to help us tackle the interlinked climate and nature crises."
"Making your garden wilder and wetter will help wildlife and also play an important role in making your garden less prone to drought and in reducing pollution in local rivers," she said.
"People are often amazed to discover the huge variety of aquatic wildlife that finds its way to ponds: dragonflies and damselflies, grass snakes, hedgehogs, foxes and birds all need water to survive," Morse continued.
Article continues below advertisement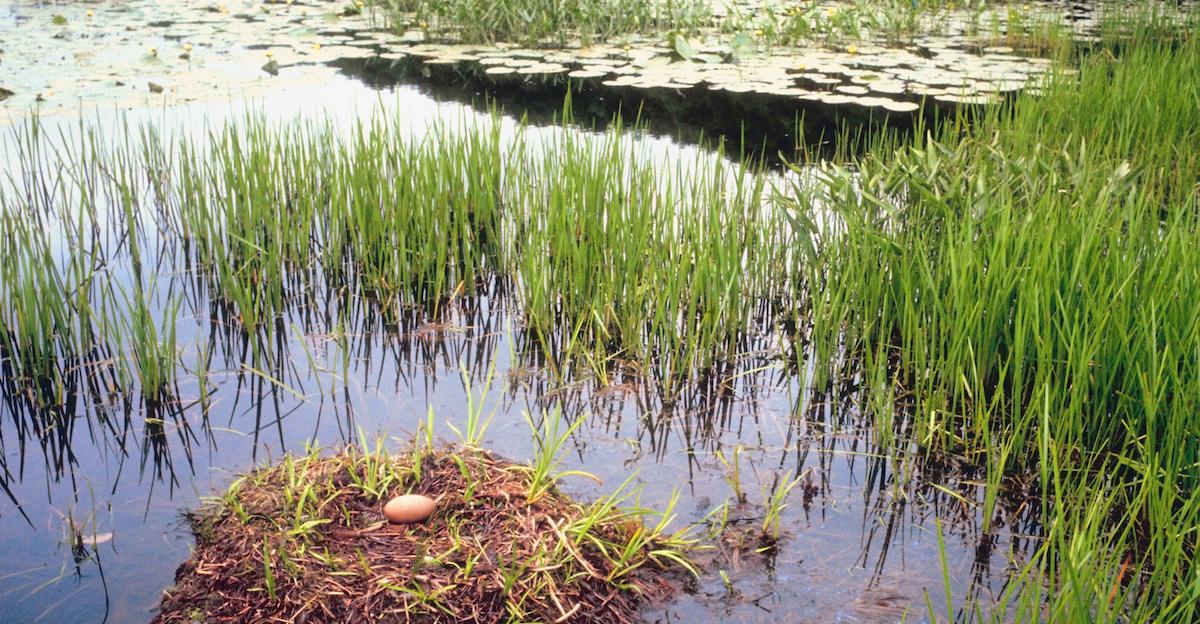 There are other green landscaping alternatives.
If a pond or garden bog isn't in your future, there are other options.
If you don't have room to create an actual pond or bog garden, experts recommend bringing bucket ponds, bird baths, or water dishes to your outdoor space. Each option also provides a vessel for catching water, keeping things moist, and maintaining biodiversity.
Meanwhile, rewilding your lawn, letting it dry out, or even just making a point of planting native flowers and trees is also an option — your yard definitely doesn't have to do a number on the planet.