Jaguars May Return to the U.S., Making a Comeback in New Mexico
Are there jaguars in the U.S.? Although the big cat was abundant several centuries ago, environmentalists are attempting to bring them back.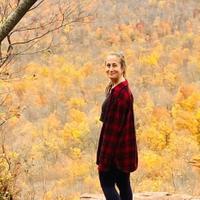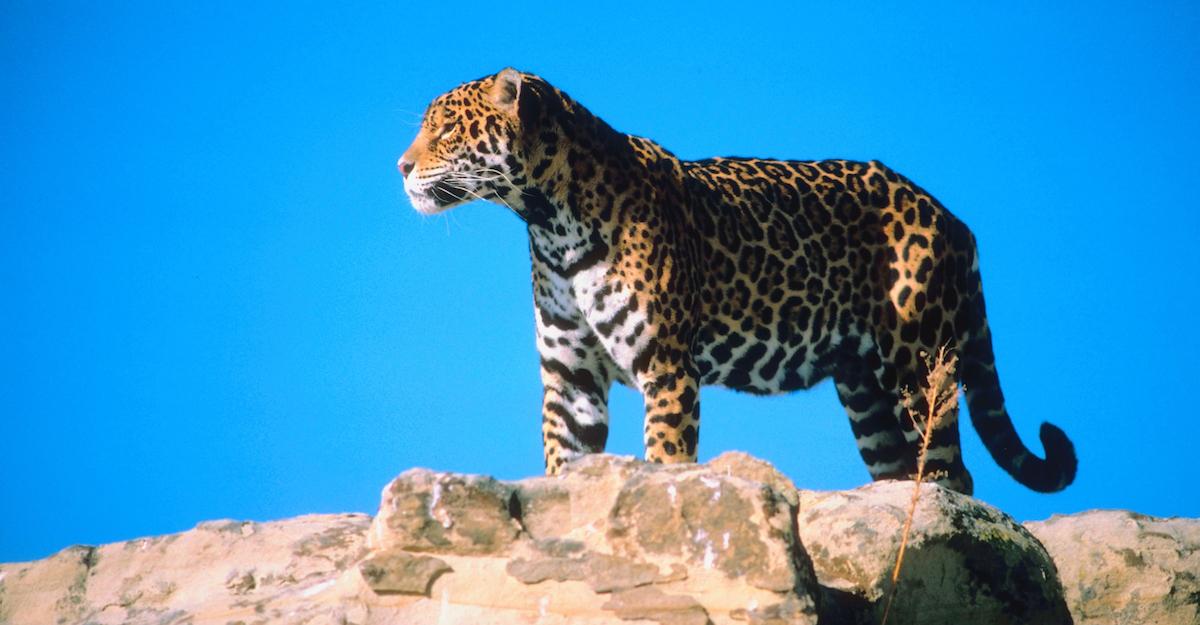 In our lifetimes, jaguars have only been native to South and Central America. However, that wasn't always the case. In fact, they once roamed North America. Yes, there were once jaguars in the U.S., but these days, only the sports car named after the beloved big cat roams our streets.
On Monday, the Center for Biological Diversity petitioned the USFWS to help bring the jaguar back to its rightful home. With a few possibly living in Mexico, it could be made possible.
Article continues below advertisement
Remote areas, including parts of Arizona and New Mexico's Gila National Forest, could soon be home to jaguars.
"Over 50 years since the jaguar was placed on the endangered species list, we should not be facing the realistic prospect that this sole jaguar in Arizona will be the last," senior conservation advocate for the Center for Biological Diversity, Michael J. Robinson, wrote in a letter to the USFWS, as well as Interior Secretary Deb Haaland, as per AP News.
"This could be an amazing opportunity for us to restore a native species that was here for hundreds of thousands of years and deserves to come back," Robinson also stated in an interview, via AP News.
"People forget or don't know that the jaguar actually evolved in North America, ranging from the Pacific to the Atlantic, and then spread to the south."
Article continues below advertisement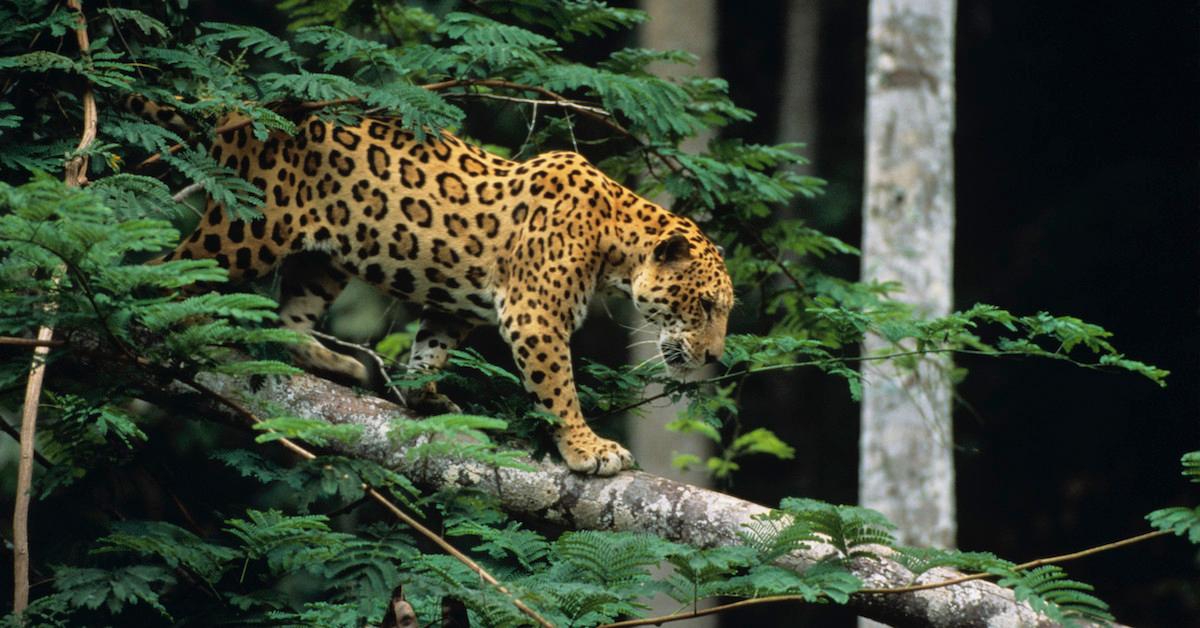 Jaguars may be coming to New Mexico.
Yes, you heard that correctly — instead of taking a 2,000 mile or more flight to Central America, or even farther to South America, you may be able to see jaguars from the comfort of your own country. According to AZ Central, conservationists are urging the USFWS to reintroduce jaguars to their native New Mexico lands, to increase jaguar populations.
Not only would they be brought back to New Mexico's Gila National Forest and the Mogollon Pleateau, which extends into the iconic Grand Canyon.
Article continues below advertisement
If passed, the petition would also designate areas as "critical jaguar habitats," where they could live alongside already native deer, elk, and javelina, which are specific to New Mexico and Arizona. Only one wild jaguar, Somba, currently lives in the U.S., somewhere in Arizona.
"We're requesting a total of 14 million acres of critical habitat in both states," Robinson stated via AZ Central. "The goal, of course, is to recover the jaguar in part of its historic range in the Southwest."
In addition to bolstering the jaguar population, bringing them to Arizona and New Mexico would also expand genetic diversity. Around the world, these big cats suffer the effects of habitat destruction, poaching, and climate change. And because there are so few left, many have resorted to inbreeding. But this would hopefully make the jaguar population stronger than ever.
Article continues below advertisement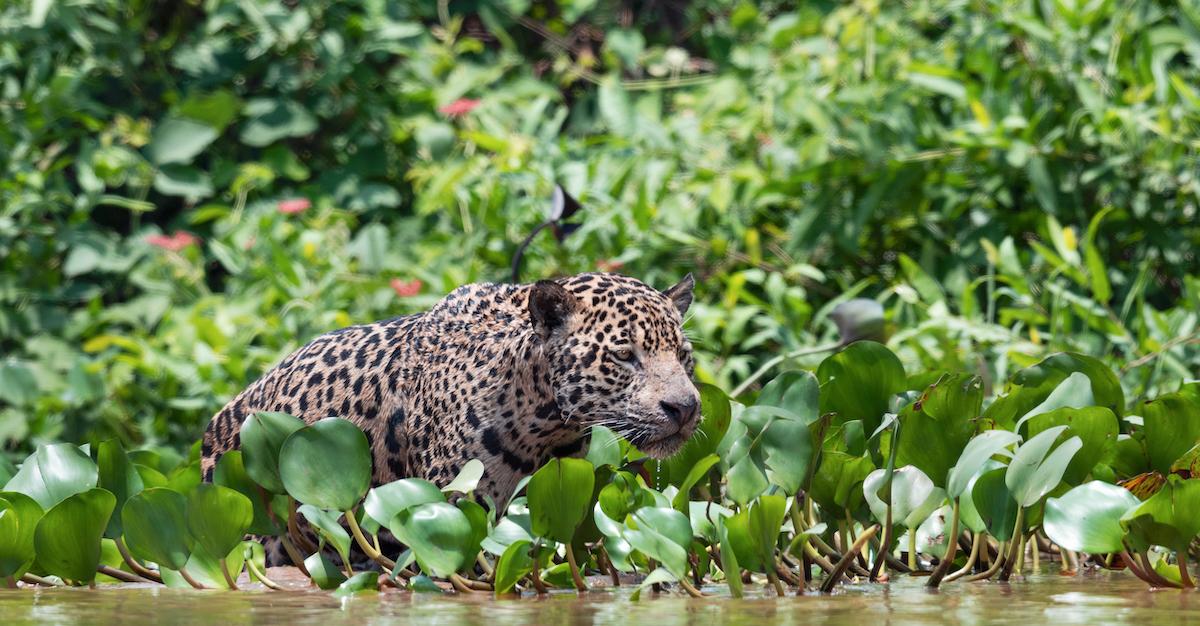 Why did jaguars go extinct in the U.S.?
The U.S. jaguar population once extended even farther beyond Arizona and New Mexico — into southeast Texas, southern Louisiana, and even southern California, according to New Mexico Department of Fish and Game. But eventually, the populations started waning. From 1540 to 1996, only 20 were seen in the U.S., with about 15 of those in New Mexico.
Most recently, they've been spotted in Black Range of the Gila National Forest, and near Tuscon, Ariz.
Jaguars populations in the U.S. have almost completely dissipated, which is mostly due to deforestation and habitat destruction. If everything runs smoothly with the Center for Biological Diversity's reintroduction plan, however, they could end up repopulating enough for you to see one for yourself at some point in the foreseeable future — though ideally that will happen from a very safe distance.