After years of testing and millions in funding, the Dutch enterprise The Ocean Cleanup set its first trash collection system out to sea. System 001, as it's known, traveled across the San Francisco Bay on Saturday, September 8, in preparation for its eventual journey onto the Great Pacific Garbage Patch. 
The entire event was livestreamed on YouTube, with lots of commentary from Ocean Cleanup staffers, including project manager Henk van Dalen.
"I'm an extremely happy man," van Dalen says in the livestream. "What's going on over here really is years of preparation by the whole team... Now, it's all coming together."
The Ocean Cleanup system relies on an elaborate series of tubing, which is bent into a massive U shape when in use. A 10ft "skirt" hangs underneath this tubing and traps plastic trash that floats along with the current. The goal is to tow these tubes and skirt out into the Pacific Ocean with a ship, then park it at the Great Pacific Garbage Patch, the massive trash heap that's been polluting the waters for decades.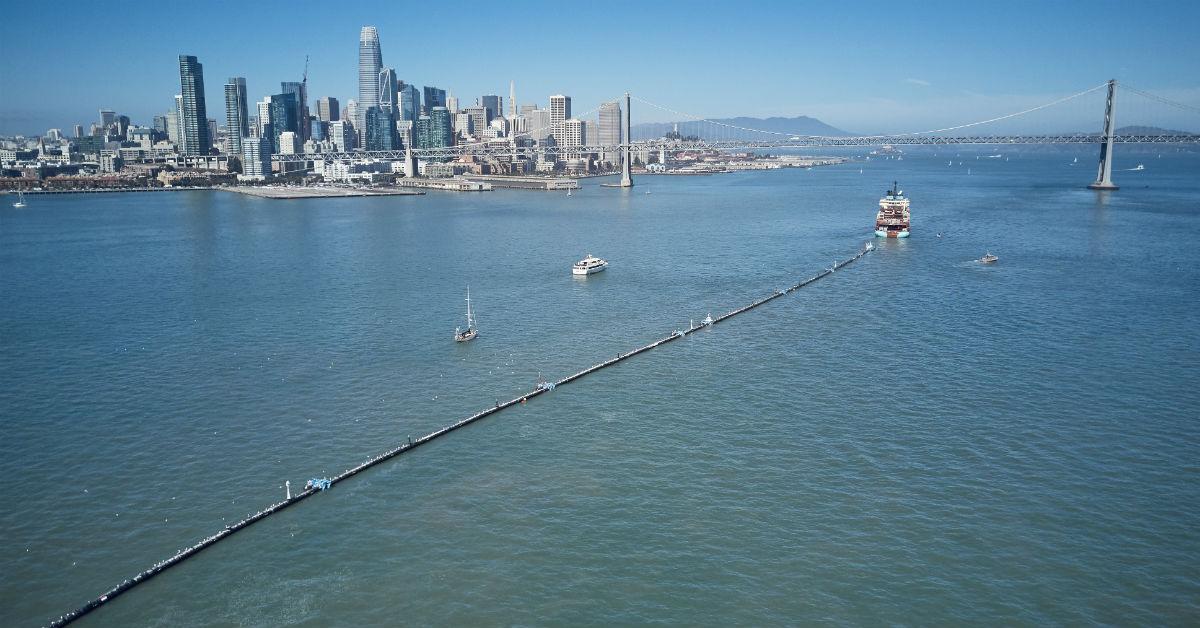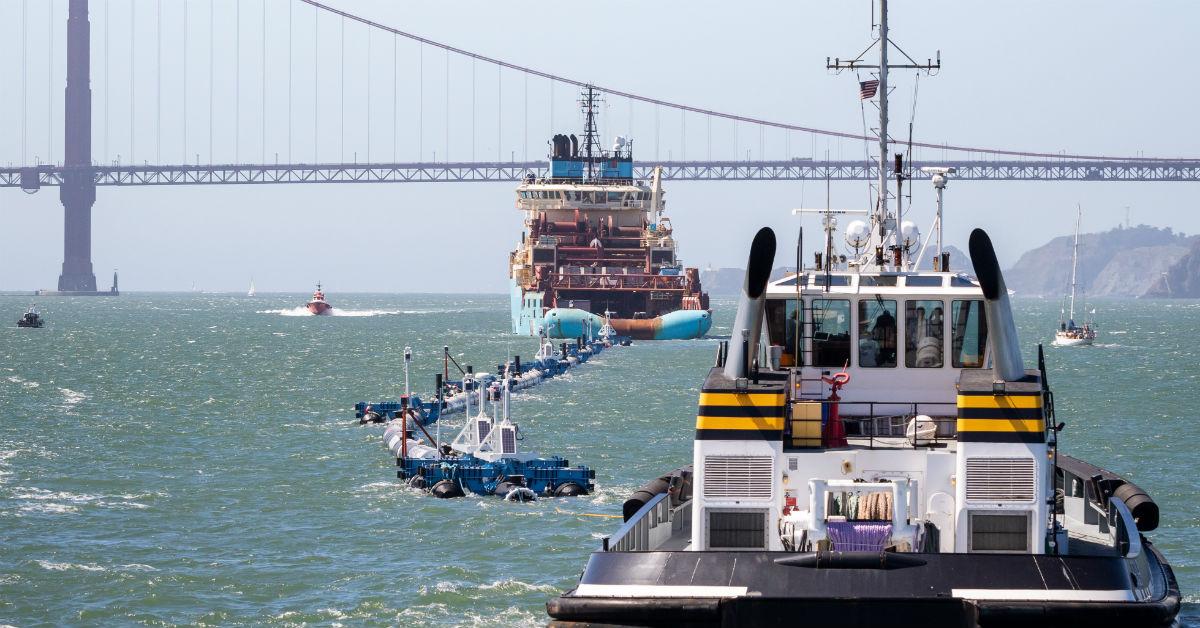 Crew members aboard the ship can collect trash from the skirt and ship back to the mainland for recycling. A garbage ship will scoop up this recycling every 6-8 weeks, according to USA Today.
The team hopes to cut the Great Pacific Garbage Patch in half after five years, but it'll take a lot more than System 001 to do that. The Ocean Cleanup plans to scale up to 60 "systems," building out an entire fleet of plastic-trapping devices to get the job done.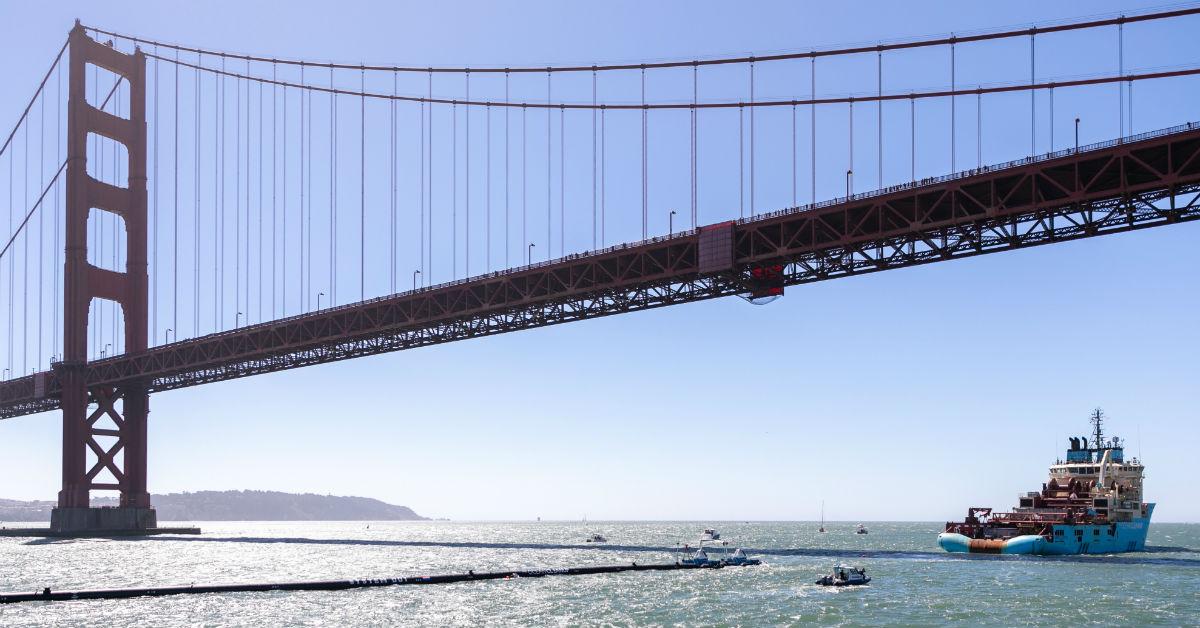 The launch of System 001 is the crucial first step in this strategy. After 2-3 weeks of testing are complete, it'll sail on to the Great Pacific Garbage Patch, where it can finally start chipping away at this massive monument to ocean pollution. It's a long-held dream for 24-year-old founder Boyan Slat, who's been working on the concept since he was a teenager, and environmentalists the world over who want cleaner, healthier oceans.