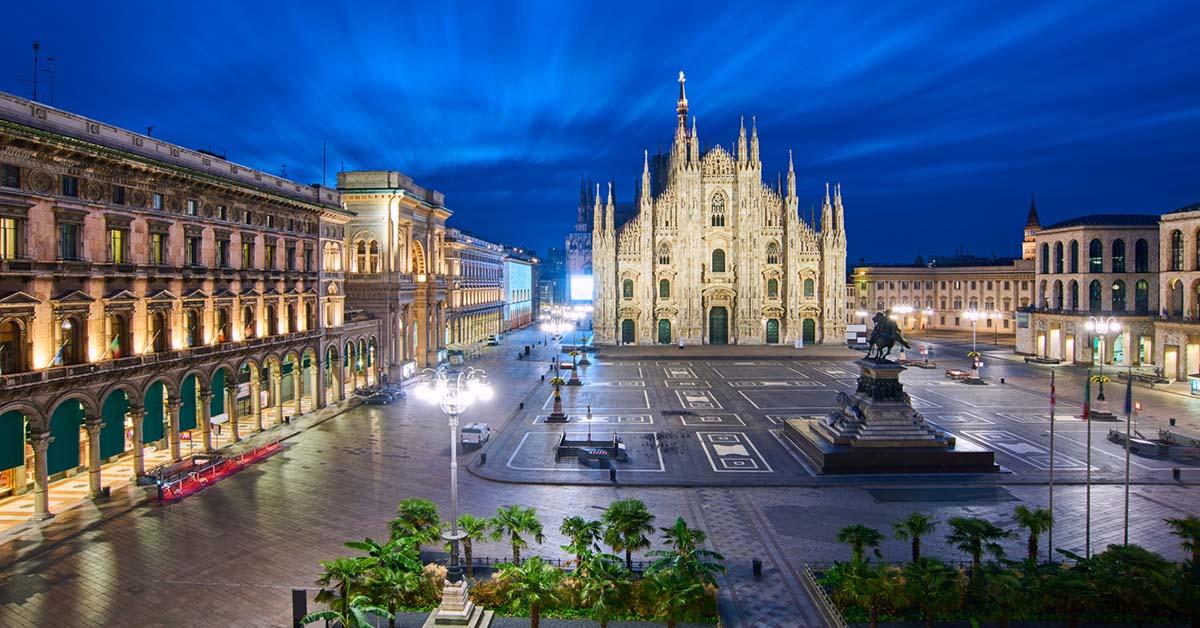 Milan Plans to Plant 3 Million Trees by 2030
Milan is the latest city to embrace "going green" in a major way. According to the Associated Press, the Italian city revealed plans to plant 3 million trees by the year 2030.
Article continues below advertisement
If successful, the increase in greenery could have a major impact on the lives of the fashion capital's 1.4 million citizens; experts say that the new trees could "offer relief from the city's muggy, sometimes tropical weather," per AP. Milan officials also estimated that the 30 percent increase in trees could not only absorb an additional 5 millions tons of carbon dioxide a year, but also reduce PM10 small particulates by 3,000 tons over the course of the decade. However the biggest impact that the increased number of trees could have would be on the temperature, with estimates projecting that the new trees could lower the city's temperatures by 2 degrees Celsius.
The city already has a number of plans set forth to increase the number of trees; the metropolis shared their intentions to turn a no-longer-operating network of freight trains into a series of seven parks, with 25,000 trees planted each year; they also plan to plant trees in more than 2,000 school courtyards and on 10 million square meters of flat rooftops.
Article continues below advertisement
Right now, the tree canopy makes up 7 percent of the urban area, but Milan is hoping that with the change, they'll be able to increase that number to 17-20 percent by 2030; this is in line with the World Economic Forum's global agenda council, who put extending the tree canopy as one of its top urban initiatives, according to the AP.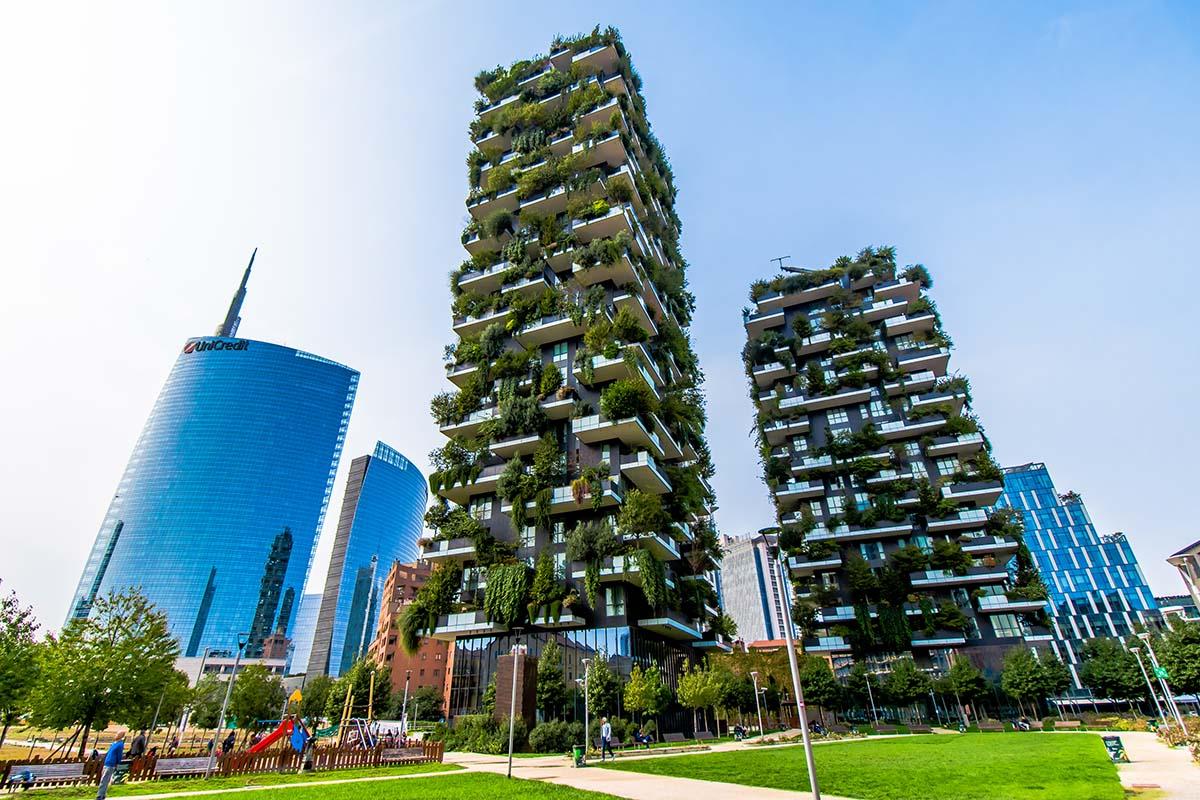 Article continues below advertisement
Milan has already embraced some projects that'll help the city achieve this ambitious, but impactful, goal. One of its most recognized and impressive feats is architect Stefano Boeri's Vertical Forest — two residential towers that feature shrubs, trees, and other plants on every balcony (pictured above). Since the buildings first opened in 2014, Boeri has become a powerful voice in the fight against climate change.
"I think the theme of forestation is one of the big challenges that we have today," he told the Associated Press. "It is one of the most effective ways we have to fight climate change, because it is like fighting the enemy on its own field. It is effective and it is also democratic, because everyone can plant trees."
Article continues below advertisement
Boeri — who also has another green project, the Library of Trees, which boasts 450 trees, 90,000 plan, a playground, and a dog park on 24 acres near the Vertical Forest — has clearly taken his role in planting trees seriously. And in the four years since the Vertical Forest sprouted in Milan, residents have already seen major changes to their community.
The Vertical Forest shocked Boeri by attracting more than 20 species of birds. In addition to the birds, the human residents of the Vertical Forest have seen the benefits firsthand (on both large and small scales). The AP reported: "The shade provided by the 800 trees, 4,500 shrubs, and 15,000 plants mean that the residents rarely have to put on air conditioning, even during the peak of Milan's clammy summers. The Vertical Forest's total greenery has the capacity to absorb 30 metric tons of carbon dioxide every year, Boeri said."
And the benefits certainly don't stop there; as Boeri explained it, "There are also other advantages that are less measurable, but I believe that the presence of green and trees has a very important effect on health and psychological state of mind, as it has been proven."