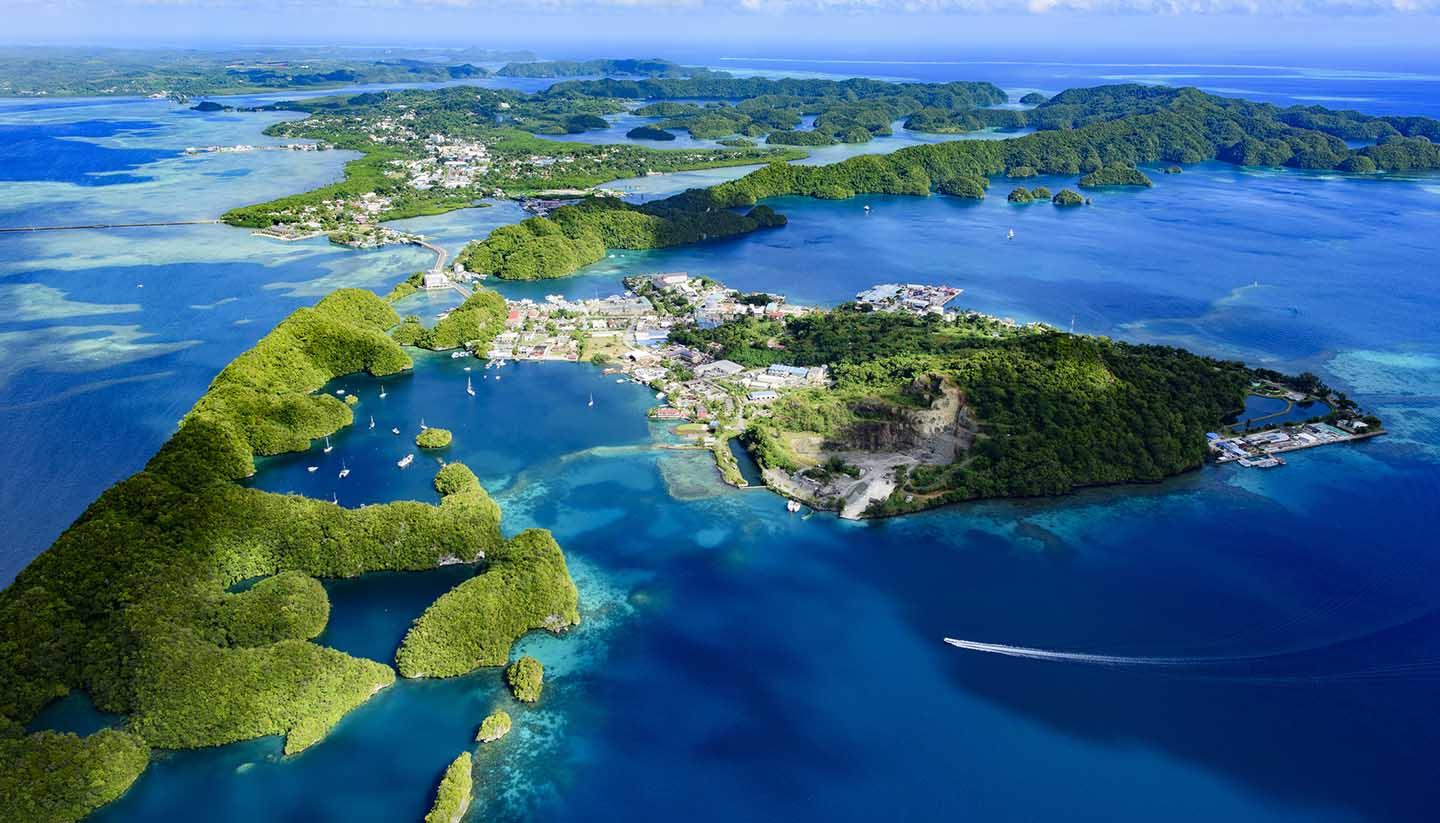 This Tiny Island Just Announced It Will Host The World's Largest Microgrid
The Pacific island nation of Palau might be the 13th smallest country in the world but that isn't stopping them from making big decisions that could have major benefits for the planet. The tiny nation announced last week that it will soon become the home of the world's largest microgrid, something that could help them reach their goal of using 70 percent renewable energy by 2050.
Article continues below advertisement
Palau, an archipelago that spans across 200 natural limestone and volcanic islands, is located in the Pacific between Japan and Australia. Coined The Armonia Project, the microgrid is the product of a public-private partnership between the island nation and French multilateral electricity utility Engie SA.
Like Puerto Rico and other small islands, Palau faces similar challenges in the face of rising sea levels. Most islands have to rely on expensive forms of energy and fuel, like diesel, that's shipped from the mainland in small quantities for high cost.
Article continues below advertisement
"Basically, small islands are incubators for change, and Palau can lead the way," Palau climate change ambassador Ngedikes Olai Uludong told E&E News.
Despite their challenges, small island nations also have unlimited potential for transitioning from traditional power grids to renewable energy due to their abundance of sun and wind.
Article continues below advertisement
Palau is already preparing for that transition. Six months ago, the island made headlines when they became the first country to require tourists to sign an eco-pledge. Though they only receive roughly 160,000 visitors a year, that number is eight times the amount of the islands' 20,000 residents. That means tourists can have a huge impact on the area in how they interact with the environment.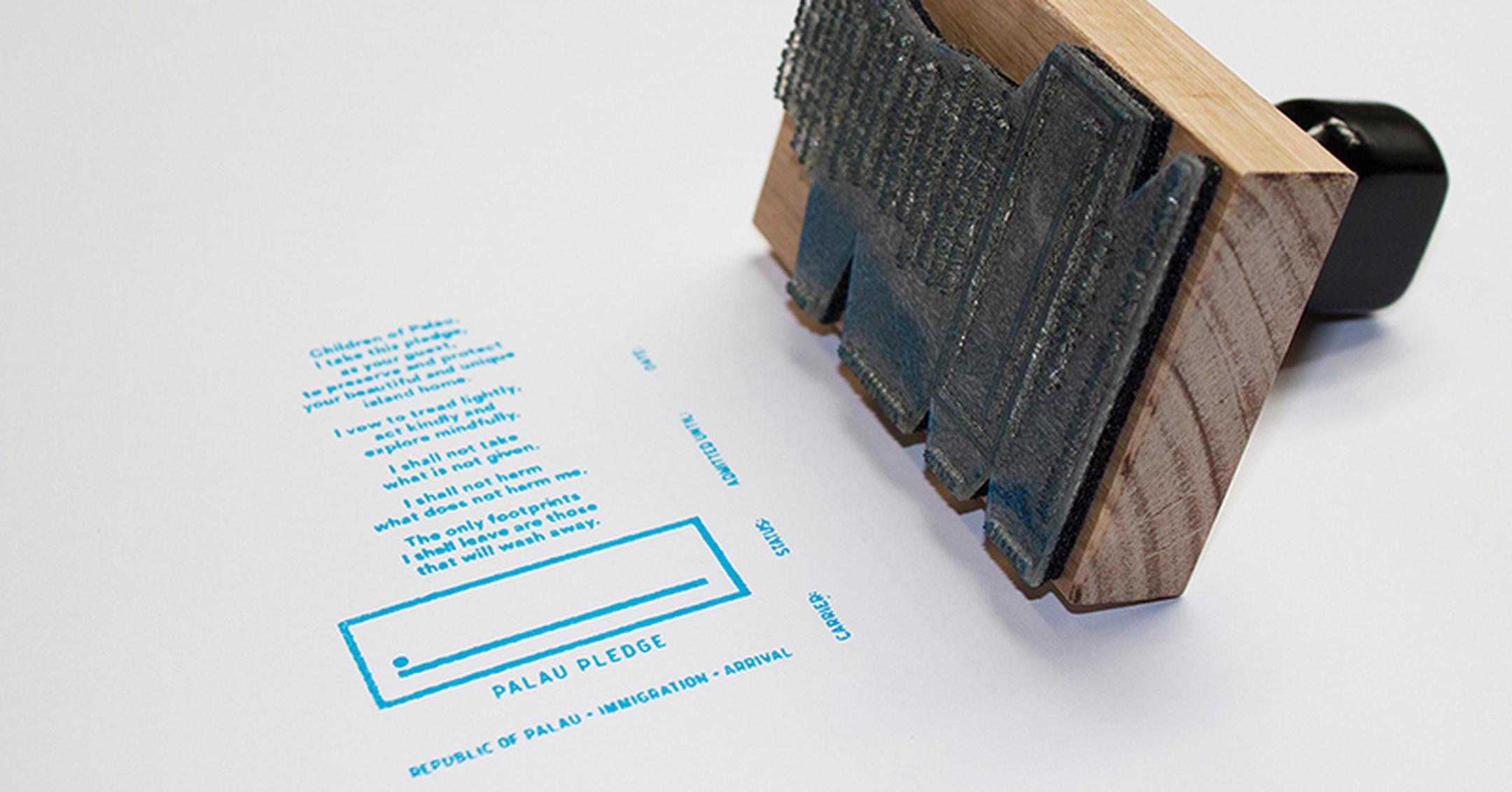 Article continues below advertisement
The eco-pledge ensures tourists must consider their carbon footprint while enjoying what makes Palau worth visiting in the first place. Before being granted entry into the country, tourists must sign the eco-pledge and then a copy of it is stamped onto their passport.
Laura Clarke, a co-founder of the Palau Legacy Project, describes the pledge as something that helps "guests understand the vital role they play in protecting Palau for the next generation. Most visitors are unaware of the serious impact their actions have or even what they can do to help. The Palau Legacy Project team came together to help communicate these important messages in a way that all guests would understand."
Article continues below advertisement
Making goals and initiatives such as becoming the location for the world's largest power grid and enforcing an eco-pledge are a step in the right direction for the island's sustainable future. Under the Paris Agreement, Palau pledged to increase its share of clean energy use to 45 percent by 2025 compared with an existing 6 percent to highlight its commitment to addressing the climate change that threatens its security.
"We refer to islands as ground zero for the global energy transition," Justin Locke of the Rocky Mountain Institute told E&E News. "The islands are going to have to go through the energy transition process a decade before continental countries."