Google Just Made A Tool That Could Help Cities Curb Their Carbon Emissions
Google has started estimating greenhouse-gas emissions for individual cities as a way for community leaders to focus and improve local climate programs.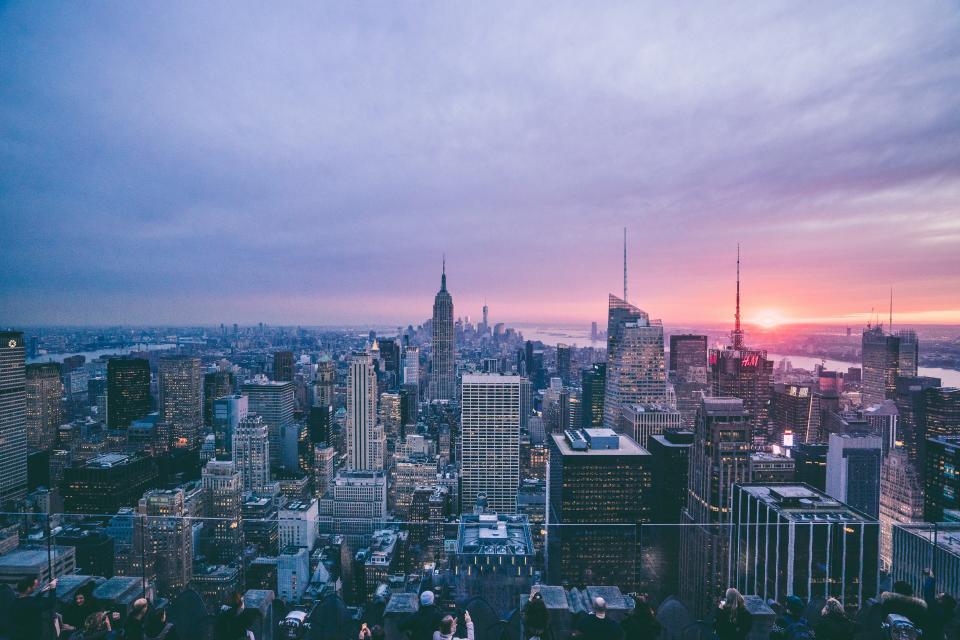 Cities around the world have made ambitious targets in reducing their emissions of greenhouse gases over the last few years but now they might have a better way of monitoring their progress thanks to a new tool by Google.
Article continues below advertisement
Coined "the Environmental Insights Explorer," the innovative tool is a way for leaders to understand their city's carbon emissions generated from electricity and transportation sources. The idea is that by providing insights on pollution, the data can be used to create carbon baselines and accelerate climate action plans.
Article continues below advertisement
"The first step toward taking climate action is creating an emissions inventory," Saleem Van Groenou, a program manager at Google Earth, told The Atlantic. "Understanding your current situation at the city scale, and understanding what you can do to it—that's an information problem, and that's a good place for Google to sit."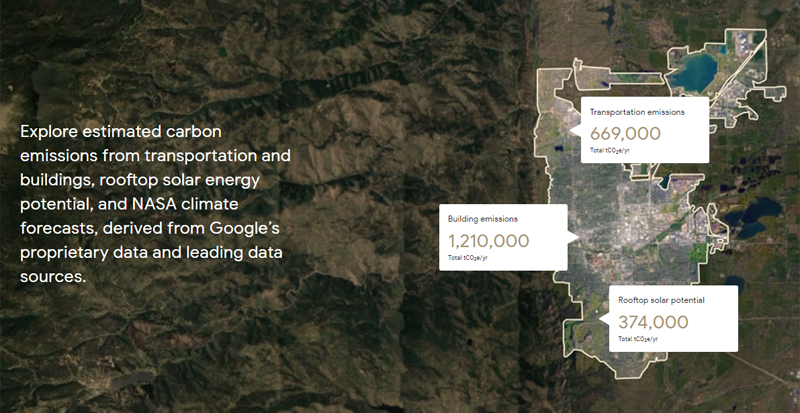 Article continues below advertisement
The tech giant shared details on their new tool at the Global Climate Action Summit in San Francisco last month where leaders and people gather together from around the world to honor the achievements states, regions, cities, companies, investors and citizens have made in regards to sustainability and innovation.
As part of the initiative with the Explorer, Google says it will also share proprietary estimates of a city's annual driving, biking, and transit ridership, generated from information collected by its popular mapping apps, Google Maps and Waze.
Article continues below advertisement
The project also integrates some data from Project Sunroof, a free online tool from Google that aims to make it easier for people to obtain and use home solar panels and tells you which of your friends have already put solar panels on their roof.
"This information has historically been really hard to get a hold of," Van Groenou said. "But this is precise data, like looking at the 'red-yellow-green' traffic in Google Maps and aggregating it up for an entire year."
Article continues below advertisement
A few weeks ago mayors in London and NYC urged cities around the world to divest from fossil fuels and the state of California recently announced a landmark goal to get 100% of the state's electricity from clean energy sources by 2045.
As more local governments work towards making their cities and states carbon neutral Google's Explorer tool will prove to be a crucial asset in figuring out the real impact their policies are making.
"The bottom line is that this is not something that Google can do alone," Van Groenou said. "This is a communal thing. This is something we have to come together to make any change on."