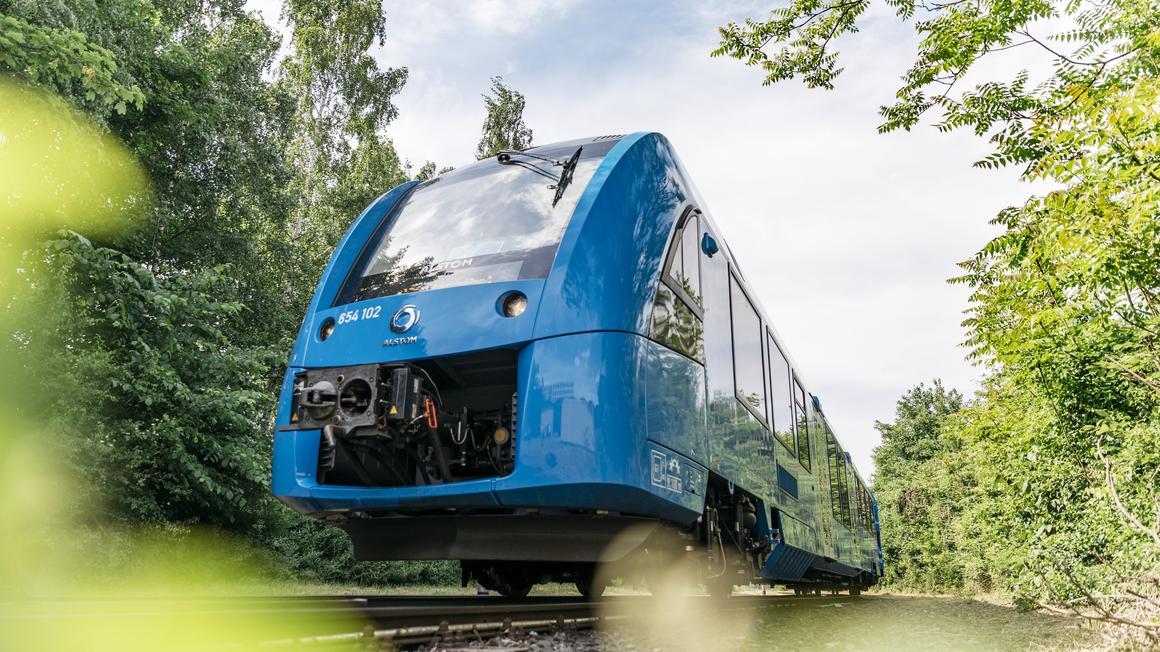 World's First Hydrogen-Powered Train Launches In Germany
By Koty Neelis

Apr. 26 2019, Updated 11:11 a.m. ET
Germany just debuted the world's first two hydrogen-powered electric trains, launching the beginning of sustainable, eco-friendly travel that could change the way we get around cities in the future. 
Article continues below advertisement
Developed by European rail transport company Alstom, the Coradia iLint passenger train can travel up to 600 miles on a single tank of oxygen and can travel up to roughly 86 mph. Though that might not seem that fast, the goal of the hydrogen-powered train isn't about speed, but about making a common mode of transportation better for the planet and the people that use it. 
"This zero-emission train emits low levels of noise, with exhaust being only steam and condensed water," Alstom explained in a press release. 
Article continues below advertisement
The company announced recently the zero-emissions train has entered service in northern Germany and is ready for serial production. The two trains are running just west of Hamburg, between Cuxhaven, Bremerhaven, Bremervoerde and Buxtehude in northern Germany.
Alstom says that although the zero-emissions trains are more expensive to operate than diesel, they're cheaper to run over the span of their 40-year life cycle. "The iLint is special for its combination of different innovative elements: clean energy conversion, flexible energy storage in batteries, and smart management of traction power and available energy."
Article continues below advertisement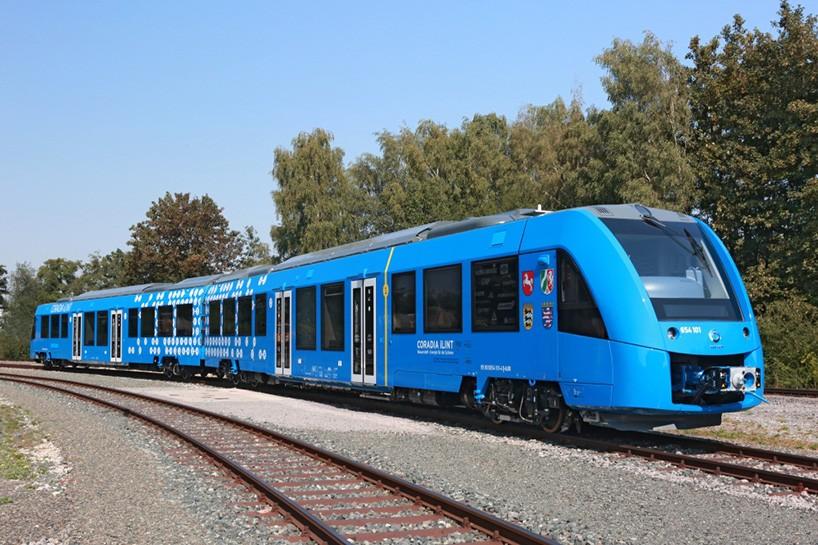 The European Commission has described hydrogen as an energy carrier with "great potential for clean, efficient power in stationary, portable and transport applications."
Article continues below advertisement
"The emission-free drive technology of the Coradia iLint provides a climate-friendly alternative to conventional diesel trains, particularly on non-electrified lines. Specifically designed for operation on non-electrified lines, it enables clean, sustainable train operation while ensuring high levels of performance," explained Dr. Bernd Althusmann, Lower Saxony's Minister of Economy and Transport.
Trains fueled by diesel, the traditional fuel source, create large plumes of smoke and release carbon dioxide into the air. Other countries are also looking into hydrogen trains, Alstom said, including Britain, the Netherlands, Denmark, Norway, Italy and Canada. 
Article continues below advertisement
The emissions-free train has already been celebrated for its innovation. In May the Coradia iLint won the 2018 GreenTec Mobility Award during an advance award ceremony ahead of the GreenTec Awards gala in Munich.
"Hydrogen technology shows new ways to CO2-free mobility in a sustainable and de-fossilized energy chain, especially in areas such as railway engineering and heavy goods transport. Alstom impressively puts this into practice with the hydrogen train Coradia iLint," said Professor Hosenfeldt at the ceremony.
Article continues below advertisement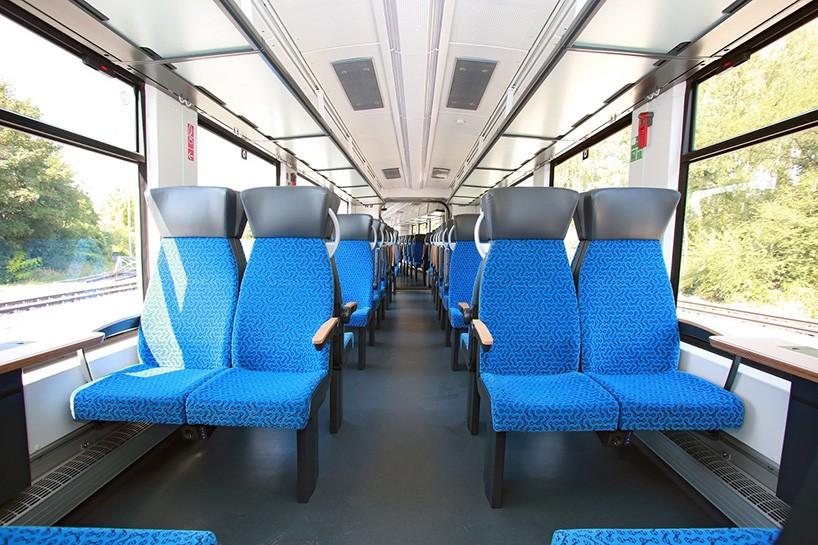 Though this might be the world's first hydrogen-powered train, it definitely won't be the last. AFP reports the German government plans to introduce 14 Coradia iLint trains by December 2021, and in France, where these trains were initially invented by Alstrom, the government wants hydrogen trains on its lines by 2022.
"In successfully proving the operability of the fuel cell technology in daily service, we will set the course for rail transport to be largely operated climate-friendly and emission-free in the future," Althusmann said.