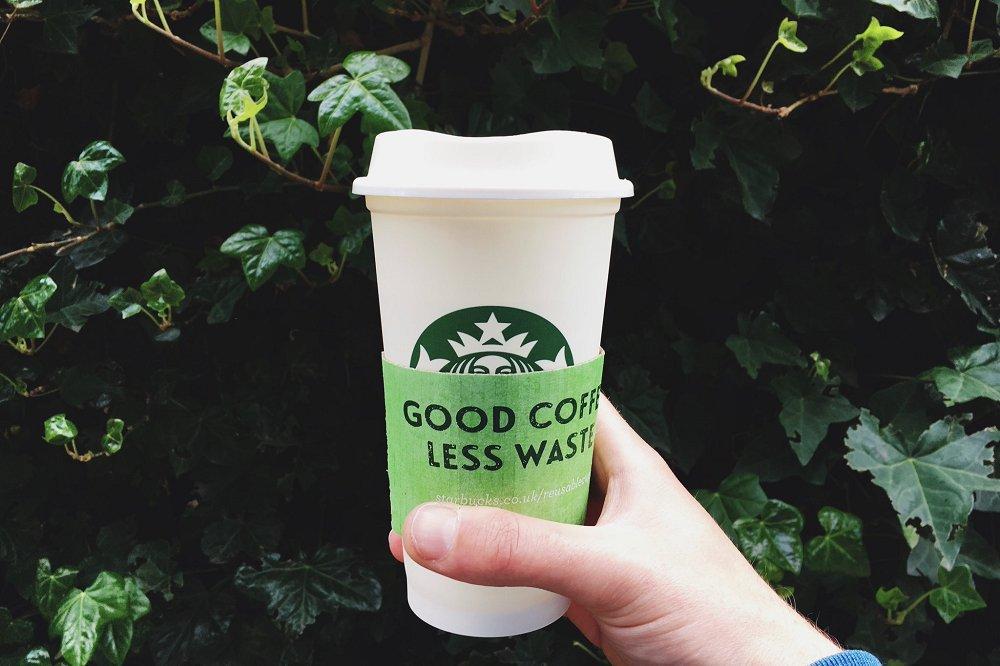 Starbucks Launches Global Commitment To Build 10,000 'Greener' Stores By 2025
Article continues below advertisement
In their latest mission, Starbucks announced last week they are deepening their efforts to make their company better for the planet by launching a plan to make 10,000 of its 28,000 stores worldwide 'greener' by 2025. The move to make their retail locations sustainable would include both new stores and renovations on previously existing buildings.
According to CNBC, they've been working with the U.S. Green Building Council since 2001 to help develop the LEED for Retail program. Today there are more than 1,500 LEED-certified Starbucks stores globally and as Starbucks transitions its locations to adopt more sustainable practices, they'll be sharing materials so other retailers can join them in going 'green.'
Article continues below advertisement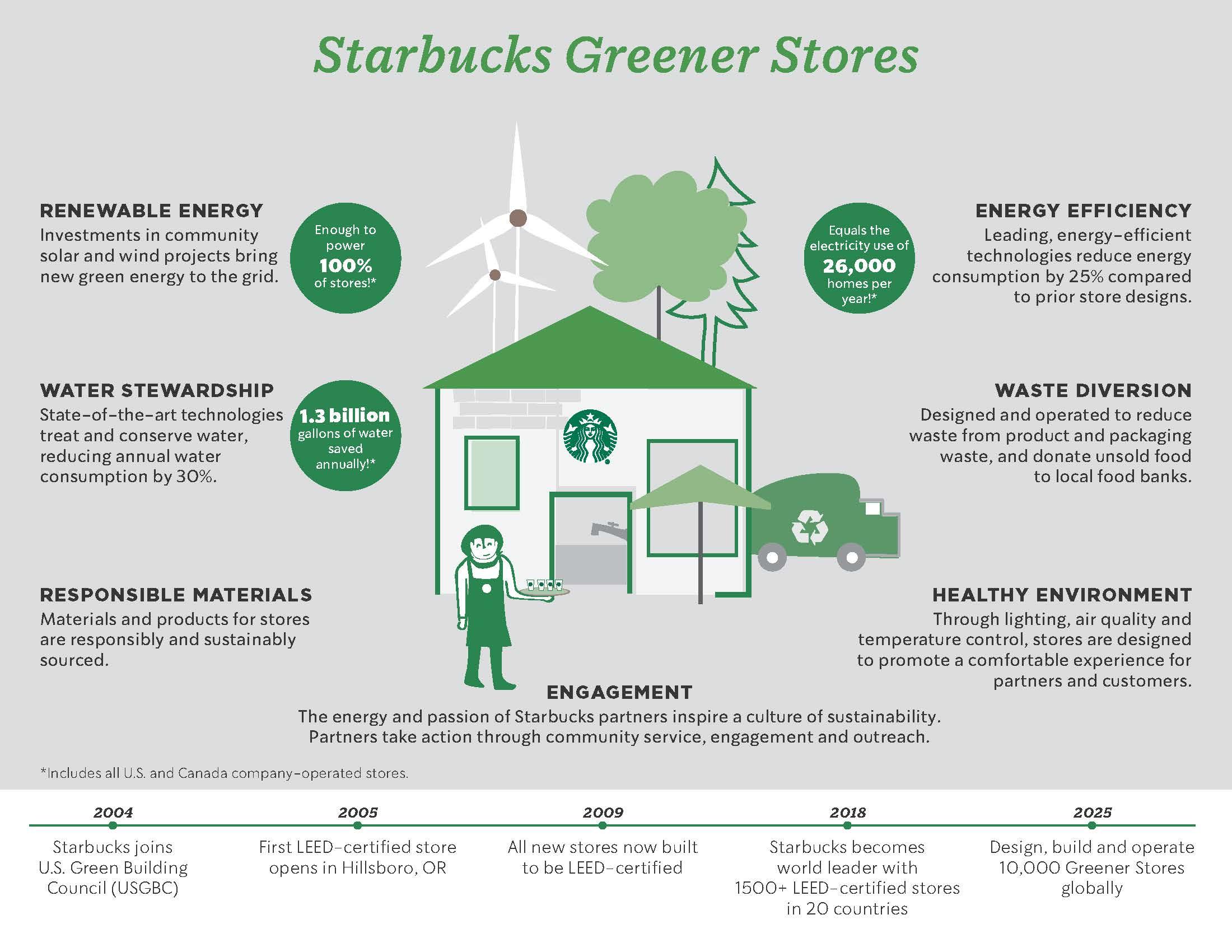 A new six-part framework, coined The Greener Stores Framework, lays out six key standards the more sustainable stores must abide by, ranging from waste management tactics to design upgrades.
Article continues below advertisement
Experts from the World Wildlife Fund are helping assist with the company's plan and Starbucks will be audited and verified by SCS Global Services, which oversees Starbucks' Coffee and Farmer Equity Practices.
"This framework represents the next step in how Starbucks is approaching environmental stewardship, looking holistically at stores and their role in helping to ensure the future health of our natural resources," said Erin Simon, director of R&D at World Wildlife Fund, U.S., in a release. "When companies step up and demonstrate leadership, other businesses often follow with commitments of their own, driving further positive impacts."
Article continues below advertisement
According to John Kelly, SVP of global affairs and social impact, the new set of standards will set Starbucks on a path to conserving more resources. The company expects it will save over $50 million in utility costs over the next decade as a result of the plan.
Article continues below advertisement
Kelly estimates that the program could divert around 50 million meals' worth of food to people in need in the U.S. per year, and reduce water usage across its 10,000 "Greener Stores" by 30 percent.
"Woven into the fabric of Starbucks is the view that the pursuit of profits is not in conflict with the pursuit of doing good," CEO Kevin Johnson said in an interview with CNBC. "We have been on a sustainability journey for many years, it starts with the way we grow our coffee to the work we do with LEED-certified stores, to the work we do around greener cups and plastic straws. Today's announcement extends that to go beyond a LEED-certified store and will focus on operating those stores in a more sustainable way."