'Village Vertical' Boosts Sustainability In This Paris Suburb
'Village Vertical' is being biult at the Rosny-sous-Bois suburbs of eastern Paris.
"Village Vertical" has been selected as the winner of the "Inventons la Metropole du Grand Paris" competition. France was looking for an innovative urban project with a focus on improving life and lowering their carbon footprint. This new structure, which will tower at 164-feet high, is going to be built at the Rosny-sous-Bois suburbs of eastern Paris.
Article continues below advertisement
The natural structure is a collaboration among three architects: Japan-based Sou Fujimoto and Nicolas Laisne and Dimitri Roussel from France. Urban developers La Compagnie de Phalsbourg, REI Habitat, and Atelier Georges will help in the construction of the project.
Article continues below advertisement
It will be a mixed-use facility featuring residential and office spaces. There will be open community space at the top, which include a food court, rooftop bar, daycare, and other events. Another section of the complex will be reserved for recreational activities, such as a gym, sports fields, and wall-climbing.
In total, it'll span over 300,000 square feet with the majority of that room being for housing. Some of that will be limited to social housing, also known as income-restricted properties for low-wage families and the homeless.
Article continues below advertisement
Most of "Village Vertical" will be built from timber and includes a 400-foot timber-framed structure, but is reinforced with a concrete base and columns. It'll feature unique balconies and the surface will have a shiny, smooth appearance. ArchDaily describes the structure as "imposing," but "the materials and shapes lend it lightness."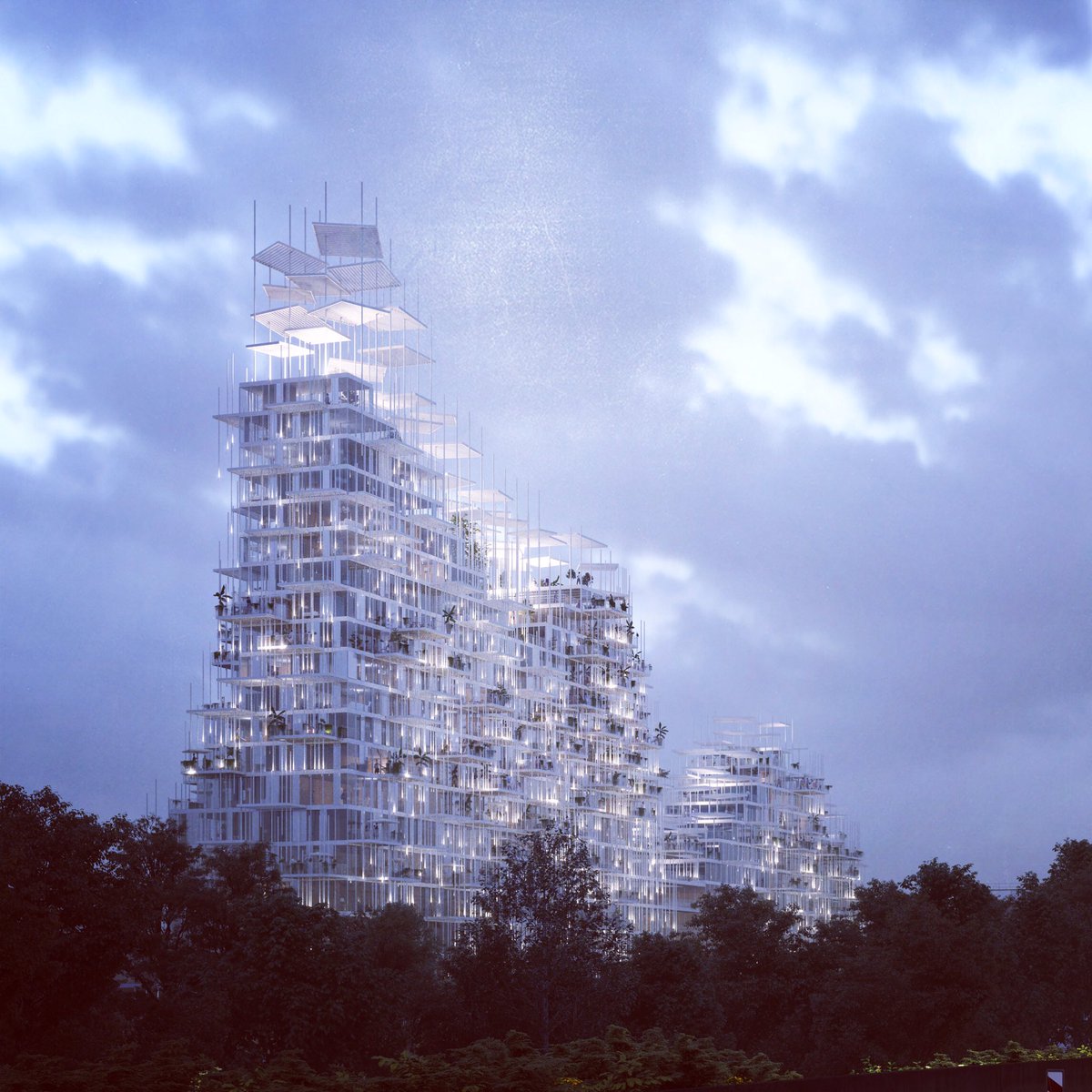 Article continues below advertisement
Rosny-sous-Bois is just one of the sites that will be rejuvenated through the contest. In fact, it's the 93rd place in 112 total sites that will span across 75 municipalities. All of it is backed by the government who is looking to add more sustainability in Paris, but is also preparing for the upcoming Olympic games in 2024.
The trio of architects have also worked on other projects in France. Fujimoto led a tree-inspired housing structure in Montpellier, which rises 17 stories high. Plant-life is also a focus at the Ecole Polytechnique learning center at Paris-Saclay University, which also boasts a glossy facade and numerous classrooms and informal meeting areas under one roof.