Get green news right to your inbox!
Thanks for signing up!
A lot of effort and money goes into transitioning an older home into a more sustainable property, but that didn't stop two Australian residents from doing so in an extravagant fashion. CplusC Architectural Workshop helped Geoff Carroll and Julie Young develop a better way for them to generate energy, grow produce, and efficiently use water in their 1980s terrace home located in the Sydney suburbs.
Both Carroll and Young, owners of the old home, approached Clinton Cole from CplusC with the idea to make their property more environmentally friendly. In their day job, they work with software company Kinesis, where they provide sustainable solutions through data and predictive analytics in urban areas. This inspired them to have a similar approach in how they live their everyday life.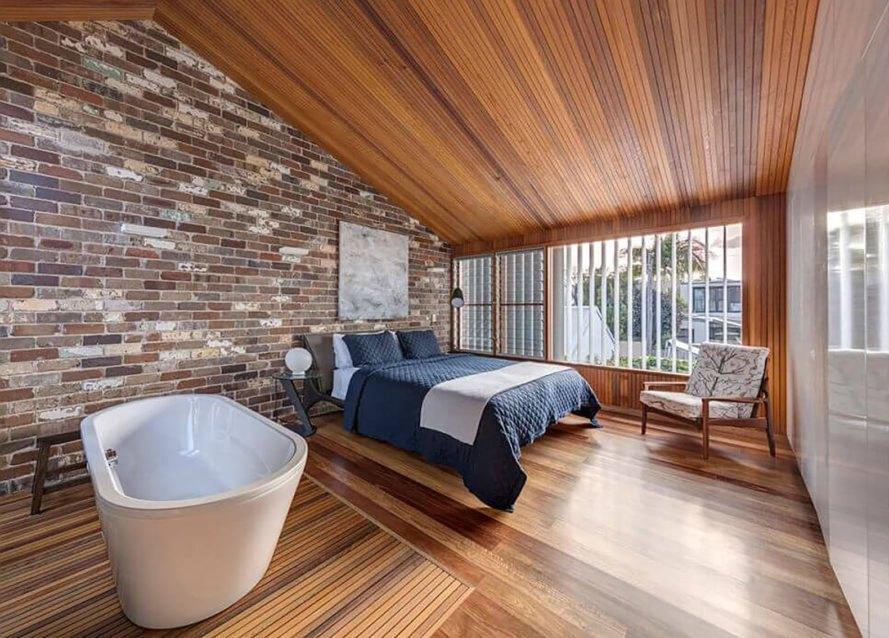 The old terrace house struggled with heating and cooling and there was a significant lack of outdoor space. Cole recommended that the home being torn down and rebuilt into the Aquas Perma Solar Firma. Its new architectural design features a beautiful spiral staircase, a courtyard filled with greenery, and an ability to keep power off the grid.
Evacuated tube solar collectors are able to convert sunlight into energy for a hot water system. This can also be used for heating specific spaces or it can even power air conditioning. They also added three kilowatts of solar photovoltaic power to use in their home and to power their electric vehicles.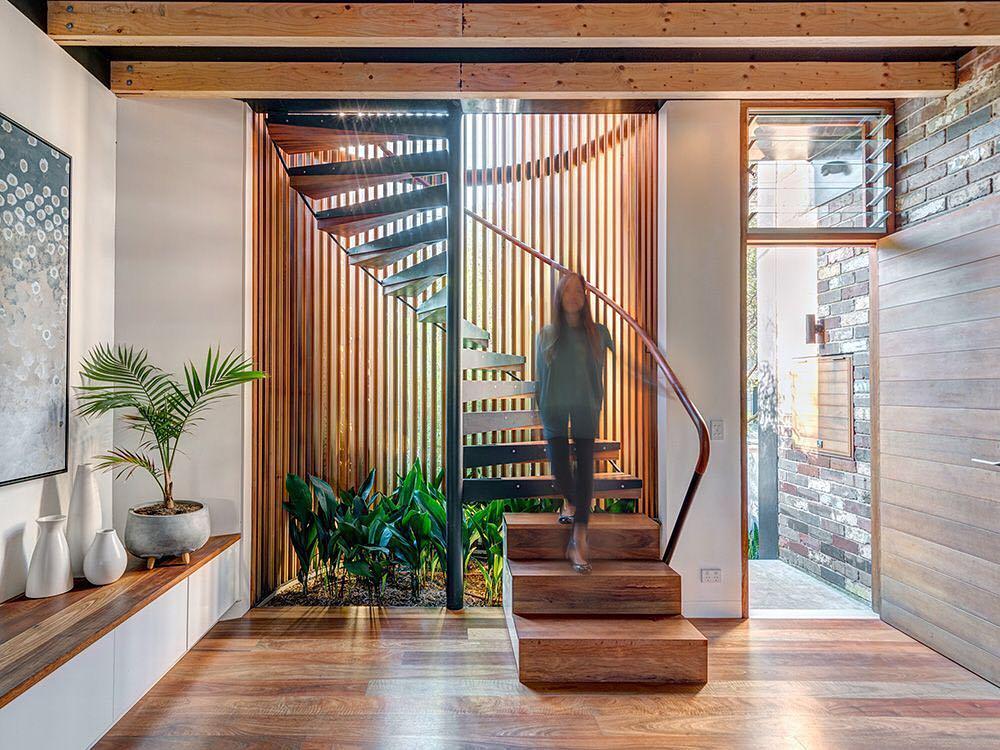 Perhaps the biggest feature is its aquaponics system, which fuses aquaculture and hydroponics together. In other words, it's a system that cultivates both fish and plants together. Rain water storage, which is gathered through concrete funnels into an underground tank, is used throughout the home and filtered through a wicking bed for drought tolerance.
In addition to the aquaponics in the rear garden, there's a composting system, an area for growing vegetables, and chicken coops. Even though the home is still connected to the city's water utility and energy grid, they don't use it often. Geoff explains the life cycle of the new home to Dwell: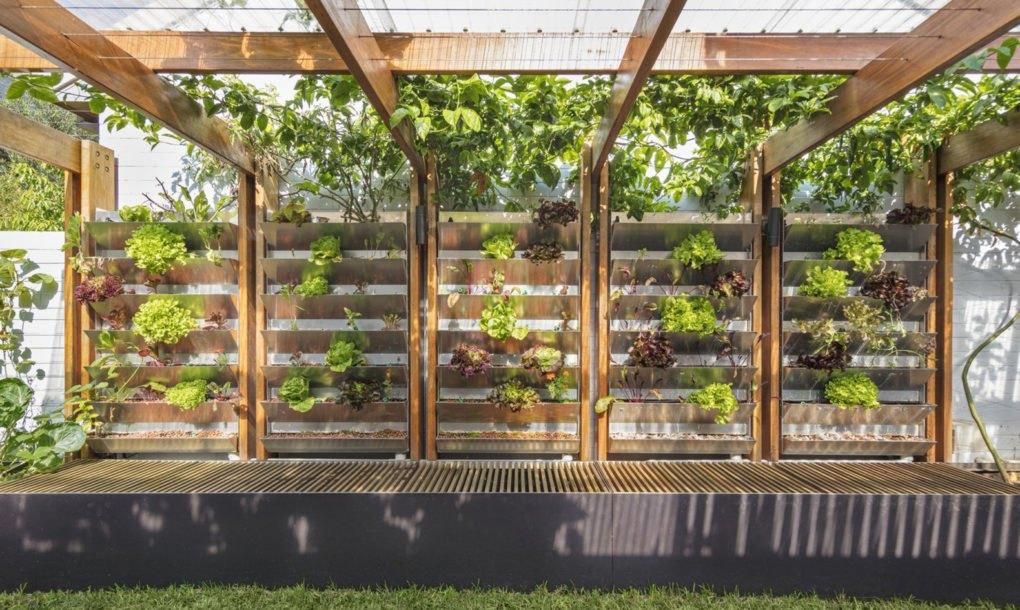 "Our garden feeds us, we feed the chickens our scraps, and they give us eggs plus fertilizer for the garden. In a similar way, the fish deposit nitrogen in our pond, which feeds the bacteria on the clay beads in our vertical garden, which feed the plants that filter the water in a continuous cycle."
"Rather than simply ticking off a check list of sustainable features, the design responded to client needs and behaviours, site-specific considerations, the implications of Sydney's climate, balancing environmental outcomes against cost effectiveness and consideration of potential changes in technology or occupant needs for future resilience and adaptability," the firm explained on the project page.
More From Green Matters
.

Technology

The green fuel is safer, more eco-friendly, energy efficient, and affordable.

.

Food

Lab-grown meat and plant-based meat are on the rise.

.

Community

The summit will take place in mid-July.