H&M's New Denim Collection Is Made From Recycled Goods
It can take up to 650 gallons of water to create just one cotton T-shirt, and manufacturing synthetic fibers causes pollution.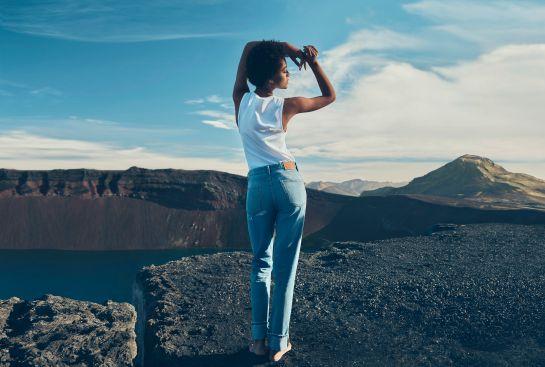 It's no secret that fast fashion is not the cleanest enterprise. In fact, aside from oil, it's the second dirtiest industry in the world, taking into account the pesticides used in cotton farming and the toxic dyes used in manufacturing, as well as the huge amount of natural resources used in extraction, farming, harvesting, processing, manufacturing, and shipping. For example, it can take up to 650 gallons of water to create just one cotton T-shirt, and manufacturing synthetic fibers causes pollution.
Article continues below advertisement
When it comes to fast fashion, there's no name bigger than H&M. For years, the company has been pushing out affordable, trendy wears. And as much as people love the brand, many of the company's clothes end up clogging up the waste stream instead of hitting the town on a Friday night. Americans throw away 14 million tons of clothes per year – or 80 pounds per person – and 84 percent of those end up not in a thrift store, but in either a landfill or an incinerator.
Knowing that they are part of the problem, H&M has made a commitment to cleaning up their act. Last year, they unveiled a new sustainability mission, which aims to infuse an eco ethos into every aspect of the business. The first step was its "take-back" program, a clothing recycling program that made every store not just a shopping destination, but an old-clothing drop off location as well.
Article continues below advertisement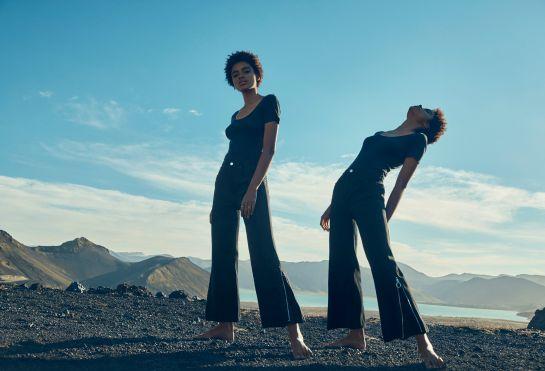 The take-back program has been going on for a year now and one part of the end product has finally been released: H&M's new Close The Loop line of denim. The six-piece line of jackets, skirts and pants is made from 20 percent recycled materials, pulled directly from the unwanted clothes customers have been dropping off. It gets better, too: The other 80 percent is comprised of organic cotton from the company's Better Cotton Initiative program.
Article continues below advertisement
It's especially innovative that the company is going after denim first, as denim is the most unsustainable garment to manufacture. A single pair of jeans take nearly 2700 gallons of water to produce and the manufacturing process heavily pollutes the water. In most factories, most of the untreated waste water full of dyes and chemicals goes right back into rivers and the ocean. By using 20 percent recycled materials, H&M is potentially cutting out 20 percent of that waste.
Article continues below advertisement
H&M is the second clothing manufacturer to green up their denim production in as many months. The San Francisco-based "radical transparency" brand Everlane also released a line of sustainable denim this summer, going so far as to partner with an almost-unheard-of eco-factory in China in an effort to produce the "world's most sustainable denim."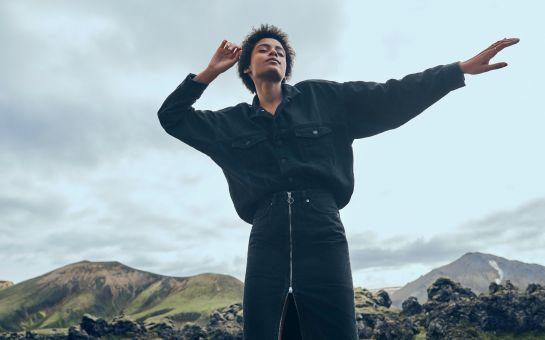 H&M's Close The Loop line will be out October 5th, and the company says it's just the beginning for their sustainability program: By 2030, all of H&M's products will be made of more sustainable or recycled materials than not. So get ready for some fast, clean fashion.